Total Nerd 9 Mind-Melting Ways You Didn't Realize Game Of Thrones Has Invaded The Real World

282 votes
108 voters
7.6k views
9 items
List Rules Vote up the most shocking ways Game of Thrones impacted our world.
Game of Thrones has grown to be one of those once-in-a-lifetime shows that actually changes the world that we live in. The statistics say it all: there are thousands of people naming babies after Game of Thrones characters, and economies of major countries have been forever changed by the HBO crossover hit. Truly, it's mind-blowing when you realize the shocking ways Game of Thrones has impacted the real world.
Whether a person watches Game of Thrones or not, it's impossible to escape the show's vast reach. GoT merchandise is everywhere, and at this point it's a statement if you don't watch the show, and it's impacting all areas of our culture. Want to learn a new language in college? There's a chance that Dothraki is being offered at a school near you.
The final season of Game of Thrones may not air until 2019, and between now and then, expect the influence of Game of Thrones on our world to be felt by everyone. Don't watch the show? It's never too late to see what all the hype is about. It'll make it much easier to understand why everyone suddenly wants to go to Dubrovnik.
Dubrovnik (King's Landing) Has Become So Popular That It Has To Turn Tourists Away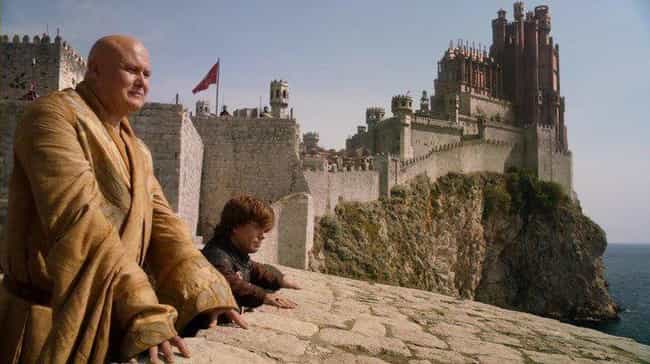 The HBO series has made the city of Dubrovnik, Croatia so popular that it has turn tourists away in an effort to combat overcrowding. Dubrovnik serves as the shooting location for King's Landing, the capital of Westeros and the location of the coveted Iron Throne. Game of Thrones is reportedly responsible for a 10% annual growth in tourism in the Croatian city.
"We became too popular in the last couple of years, we became a victim to our own success," said Ivan Vukovic, who has led tours in the city for 12 years. In addition to being a popular GoT attraction, Dubrovnik has beautiful weather most of the year, and a gorgeous coastline along the Adriatic Sea.
The ancient city may enjoy the boost tourism brings to the economy, but the large crowds put the city at risk of losing its World Heritage status. The city's new mayor, Mato Franković, said that he plans to cap the number of visitors to 4,000 per day, which is half of its current limit of 8,000 allowed by UNESCO.
Franković knows the cut in tourism will hurt the economy. "We will lose money in the next two years—a million euros maybe by cutting the number of tourists—but in the future, we will gain much more. We deserve to be a top-quality destination."

Agree or disagree?
The Show Has Had A Huge Economic Impact On Northern Ireland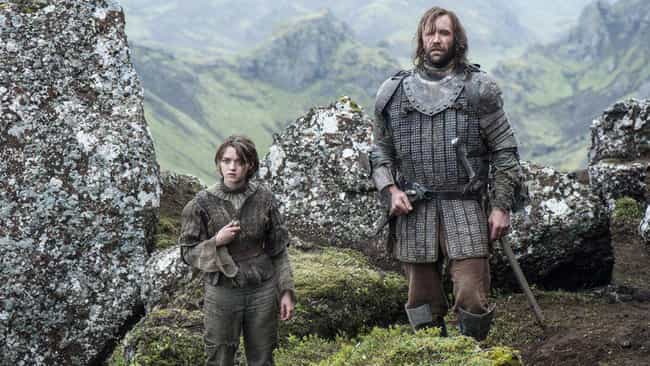 Game of Thrones is not just bringing in loads of money for HBO. Northern Ireland, the show's principal filming location, also benefits from the production. NI Screen estimates that Game of Thrones has brought in almost £150m to the local economy since 2010. Now, one reason the production films in Northern Ireland is because of the area's generous tax breaks. But even with those breaks, the returns for the region are astronomically high.
Chief Executive Richard Williams said: "In terms of jobs and services here, we're just creeping up to £150 million across the six seasons. To be very clear about that, that is spent on people who live here and on services that are provided by people here."
Fans of the show visit the region in order to check out the popular landmarks. Judith Webb, Tourism NI's Experience Development Officer, said:
"We can see already that businesses are growing on the back of the Game of Thrones series. Two years ago, there were three operators promoting Game of Thrones experiences and now we've over 25 with more in the pipeline. Those businesses are also reporting that business has doubled each year upon year which is just tremendous. People come for Game of Thrones and stay for Northern Ireland."

Agree or disagree?
A Metric Ton Of Babies Are Named After Game Of Thrones Characters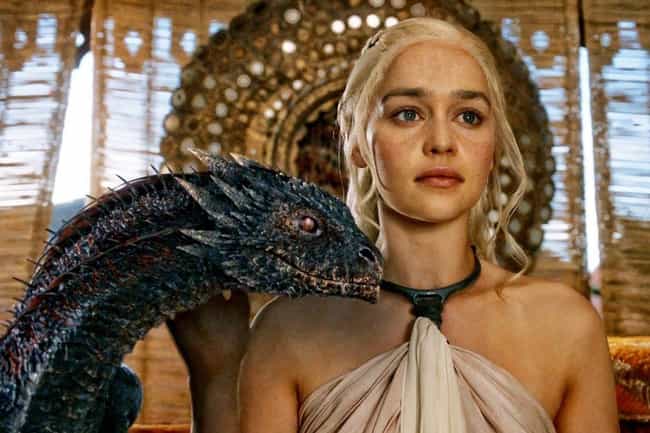 Like in any fantasy story, many characters on Game of Thrones have names that you've never heard before. And while that may make it hard to remember who everyone is, it also deepens the world and inspires fans to do obsessive things, like name their kids after their favorite characters. Recent data collected from the Social Security Administration revealed that in 2013, 241 babies were named Khaleesi (meaning wife of the khal) after Emilia Clarke's heroine Daenerys Targaryen, the Khaleesi of all Dothraki.
Other popular characters have lent their names to babies around the world as well. Arya, the Starks' youngest daughter, inspired the names of 1,135 babies born in the United States in 2013, up from 757 in 2012 and 387 in 2011. Tryion, the Lannister who now serves as Hand to the Queen (Queen Daenerys, that is), inspired 43 baby names in 2013, up from 11 in 2010 and 20 in 2012. There were even 15 Theons in 2012, named after the controversial Theon Greyjoy, up from just 4 the previous year.

Agree or disagree?
It Started The Trend Of Television Shows Airing In IMAX Theaters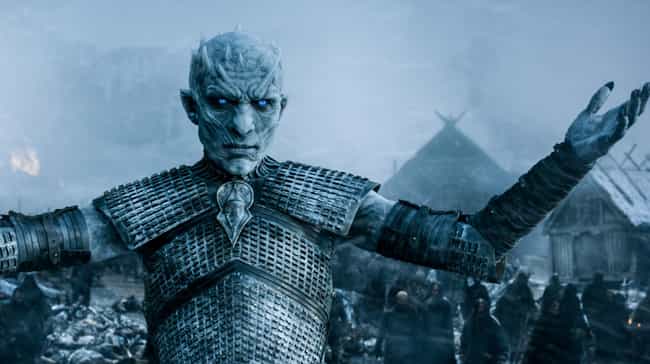 There's nothing like kicking back at home, on a comfy couch with snacks, watching your favorite TV show. But what if your favorite television program is a grand scale epic that deserves to be screened on IMAX? On January 23, 2015, Games of Thrones became the very first television show to air episodes in IMAX theaters.
The week-long event provided fans the opportunity to screen two Season 4 episodes, which were digitally re-mastered in the IMAX format. "The cinematic brilliance and grand scope of the series is perfect for the IMAX format," said HBO's chief marketing officer Pamela Levine. "We are always looking to provide fans with new and exciting ways to experience the show and viewing two key episodes, along with the new trailer, on such an impressive platform makes for a great event."
Games of Thrones wound up making $1.5 million from 205 playdates, for a per-theater total of $7,323. Warner Bros. distribution EVP Jeff Goldstein said of event, "We see this as a future, and not just with HBO."

Agree or disagree?