Total Nerd
9 Mind-Melting Ways You Didn't Realize Game Of Thrones Has Invaded The Real World

294 votes
116 voters
8.4k views
9 items
List Rules Vote up the most shocking ways Game of Thrones impacted our world.
Game of Thrones has grown to be one of those once-in-a-lifetime shows that actually changes the world that we live in. The statistics say it all: there are thousands of people naming babies after Game of Thrones characters, and economies of major countries have been forever changed by the HBO crossover hit. Truly, it's mind-blowing when you realize the shocking ways Game of Thrones has impacted the real world.
Whether a person watches Game of Thrones or not, it's impossible to escape the show's vast reach. GoT merchandise is everywhere, and at this point it's a statement if you don't watch the show, and it's impacting all areas of our culture. Want to learn a new language in college? There's a chance that Dothraki is being offered at a school near you.
The final season of Game of Thrones may not air until 2019, and between now and then, expect the influence of Game of Thrones on our world to be felt by everyone. Don't watch the show? It's never too late to see what all the hype is about. It'll make it much easier to understand why everyone suddenly wants to go to Dubrovnik.
back to page 1
The Show's Popularity Forced An Australian Street To Be Renamed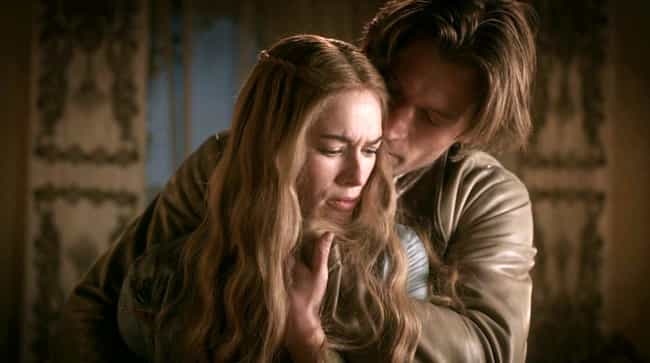 An Australian housing development had to fight a battle after it renamed streets for characters and locations from Game of Thrones. One name in particular seemed to make residents angry: Lannister Road. The developer of Charlemont Rise at Geelong in Victoria said he had to change the name, because the Lannister family includes the inbreeding twins Jamie and Cersie.
"The name was knocked back by the developers next door because of the relationship between the Lannister brother and sister on the show," said project manager Gary Smith. "I even changed the spelling to make it not as obvious."
The developers changed Lannister Road to Precinct Road. Despite the questionable history of other characters, they still received their own street names: Greyjoy, Baelish, Tywin, and Stannis (apparently Stannis burning his own daughter to death did not spark much outrage).
It's no surprise that the most popular street in the development is Snow Street, named after Jon Snow. "The only big mistake we've made was naming a small street Snow Street. We thought Jon Snow was going to be dead but then he came back to life in the next season," Smith said, spoiling the show for anyone who wasn't caught up. "He's everybody's favourite—we should've given him a large avenue."

Agree or disagree?
It Started The Trend Of Television Shows Airing In IMAX Theaters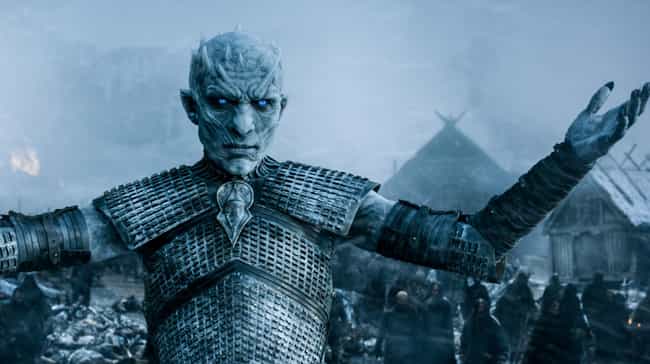 There's nothing like kicking back at home, on a comfy couch with snacks, watching your favorite TV show. But what if your favorite television program is a grand scale epic that deserves to be screened on IMAX? On January 23, 2015, Games of Thrones became the very first television show to air episodes in IMAX theaters.
The week-long event provided fans the opportunity to screen two Season 4 episodes, which were digitally re-mastered in the IMAX format. "The cinematic brilliance and grand scope of the series is perfect for the IMAX format," said HBO's chief marketing officer Pamela Levine. "We are always looking to provide fans with new and exciting ways to experience the show and viewing two key episodes, along with the new trailer, on such an impressive platform makes for a great event."
Games of Thrones wound up making $1.5 million from 205 playdates, for a per-theater total of $7,323. Warner Bros. distribution EVP Jeff Goldstein said of event, "We see this as a future, and not just with HBO."

Agree or disagree?
They Actually Teach Dothraki At A College Level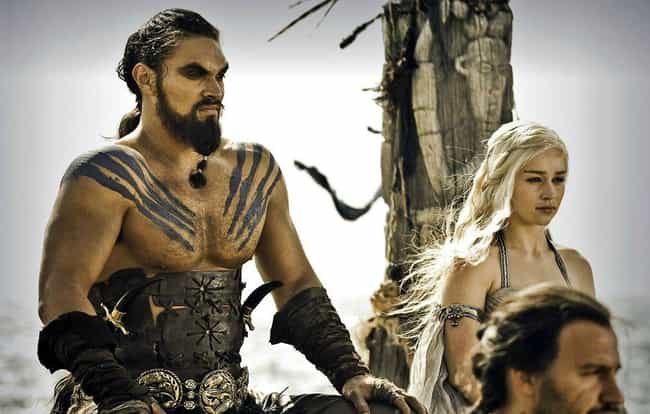 Sure, a student can still take boring ol' Spanish or French, but diehard college-age fans of Game of Thrones in Berkeley can also earn credit for learning Dothraki. David J. Peterson was hired by GoT execs as a language creator for the Dotraki, a race of nomadic horse-mounted warriors. Fans may recall that Daenerys learned Dothraki, the language of her husband, in Season 1 order to connect with him.
A few years back, Peterson released a one-hour CD and a 128-page official guide to the Dothraki language. He describes Dothraki as a mix of Arabic and Spanish. Peterson's old college professor Andrew Garrett then suggested that the linguist should teach a course at Berkeley. Peterson loved the idea, and now the scholar has plans to teach a three-unit course called, "The Linguistics of Game of Thrones and the Art of Language Invention."
In the course, students are not just learning about the linguistics of the show. They are also learning how to design a language. "In this case, students are going to be learning how to create a naturalistic language. These are languages that attempt as nearly as possible to replicate the quirks and idiosyncrasies of natural languages, those that have evolved naturally on Earth," Peterson said. "It's not going to focus on the creation of alien languages, or auxiliary languages, or parody languages, etcetera."

Agree or disagree?
Game Of Thrones Has Completely Changed Our Representations Of Human Psychology In Media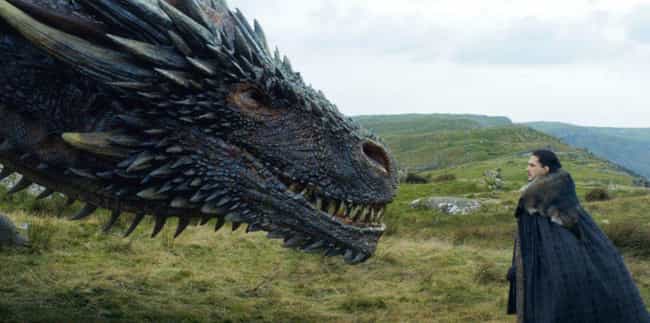 Game of Thrones is one of those rare television shows that completely changes how we consume media. Rob Sheffield argued in his Rolling Stone article that Game of Thrones has "rewritten the rules of what you can achieve on a TV show." He added,
"Game of Thrones famously came to HBO with the elevator-pitch premise, 'The Sopranos in Middle Earth...' But like those classic dramas, it's shot through with the emotional heartbreak that lurks behind all the action. Every character has an unspeakable history of pain and grief they carry around under their armor – and they're liable to tell their tale anywhere, from a bathtub to a brothel to a battlefield... The Lannister siblings are the dark heart of Game of Thrones, haunted by the sinister legacy of their loathsome patriarch. There hasn't been such a royally dysfunctional trio of aristocratic siblings since House Drummond ruled the world on Diff'rent Strokes."
Games of Thrones is never scared to kill anyone off, even its most beloved characters. It can even take years to work through a subplot. There are so many characters and storylines, most spectators need a map of Westeros and seven different family trees on hand just to keep pace. It thoroughly flies in the face of what people are taught to expect from television.
Game of Thrones has clearly inspired shows like The Last Kingdom, American Gods, and The Bastard Executioner. Right now, fantasy shows and medieval dramas are hotter than ever, and it's all because of GoT. According to Maureen Ryan, a television critic at Variety:
"People are going to be stealing and borrowing bits from Game of Thrones for years and years. I think it'll be hard to create a show as widely seen and talked about but that won't stop people trying. We've already had a host of shows with bearded guys fighting with swords. A lot of them have been either mediocre or terrible, but I would assume [we'll get] beardy sword fights for some time to come."

Agree or disagree?