Entertainment
People You Forgot Guest Starred on How I Met Your Mother

For 208 episodes over a nine-season run, we saw an ensemble cast create one of the most popular sitcoms of all time. Along the way, other famous actors popped up on the show, guest starring in brief cameos and making appearances that only added extra enjoyment to an already-beloved series. There were a lot to remember, so here's your refresher on the famous people you forgot guest starred on How I Met Your Mother.
Episode:
Ten Sessions

Role
: Abby


Spears played Abby, the receptionist at Stella's dermatology clinic. While Abby was very into Ted, Ted was very into Stella, but Abby was somewhat ditzy and sensitive, so it made things awkward when she dropped hints towards Ted but he generally brushed them off. She makes a second appearance in the episode "Everything Must Go."
see more on Britney Spears
Episode:
Aldrin Justice

Role:
Hammond Druthers

The man behind Walter White plays a less serious part on

HIMYM

, as Ted's boss, Hammond Druthers. Eventually Ted becomes Druthers's boss, and his behavior remains bad enough that Ted is going to fire him, but when he finds out Druthers sleeps in the office because he's having problems, the two briefly bond. Shortly after, Ted fires Druthers as he receives divorce papers from his wife, finds out his dog is dead, and has a heart attack. Cranston allows appears in the episode "Columns" and in a flashback in "Platonish."
see more on Bryan Cranston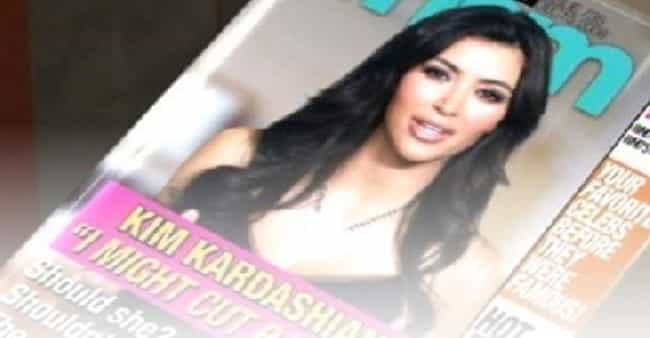 Episode: Benefits
Role: Herself
Kardashian's stint on the episode is brief - as Marshall feels self-conscious about reading gossip magazines at work, we see her on the cover. Kim quotes Shakespeare in her cameo, and that scene also includes Spencer Pratt and Heidi Montag as well.
see more on Kim Kardashian
Episode: Of Course
Role: Anita Appleby
Lopez's character is author of a book titled

Of Course You're Still Single, Take a Look at Yourself, You Dumb Slut

. Aforementioned book is about avoiding a certain type of man, specifically like Barney, who pursues her.
see more on Jennifer Lopez