Celebrity Trivia
MC Hammer Went From $30m A Year To Bankruptcy In A Few Years

Updated October 5, 2017
2.8k views
12 items
These days, MC Hammer is as famous for his financial woes as he was once was for his music and his poofy, poofy pants. The story of how MC Hammer went bankrupt borders on the unbelievable; to describe his spending as excessive is a gross understatement. His tale is a cautionary one for anyone who makes a mindbogglingly large amount of money in an astonishingly brief period of time. Admittedly, that's probably not many of us, but we can all take away one valuable lesson from the chain of events that led to MC Hammer losing all his money: smart money management is important, whether you make $50,000 a year or $50 million.
To Hammer's credit, he seems to have made at least a few trivial attempts to right his financial mistakes. He's also become a pastor and has given many interviews during which he talks about the evils of money and how it was his only priority during the height of his fame. So, for those of you wondering what happened to MC Hammer, he's alive and well, but his wallet is lighter - a lot lighter - than it once was.
He Employed Hundreds Of Staff Members, Including An Entourage Of 40+ People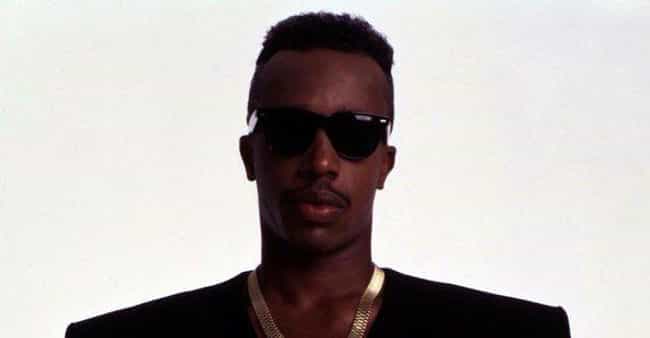 At one point, Hammer had a staff of some 200 people on his payroll. This ensured that there were always multiple people on hand to cater to his every wish. He also had an entourage of more than 40 people, all of whom traveled with him and joined him at public events. While this is certainly excessive, there was an altruistic side to his having such a massive roster of employees. Most were friends, family members, and others he had known throughout his life. Even though it contributed greatly to the loss of his fortune, Hammer was keeping a lot of roofs over a lot of heads - at a total price tag of nearly $1 million every month. We all know that it didn't ultimately end well for him, but his heart seems to have been in the right place.
His Home Was Over-The-Top Lavish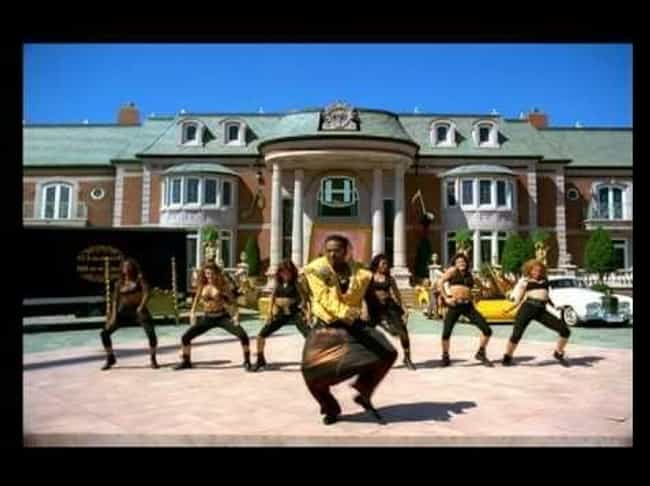 When you stepped inside Hammer's lavish Fremont, CA, estate you felt like you were stepping into a Xanadu. At 40,000 square feet, the home boasted two swimming pools (one in the shape of a man dancing in Hammer's signature pants), tennis courts, a baseball field, a recording studio, a nine-car garage, three master suites, Italian marble floors, and gold front gates. The cost to build? A staggering $30 million, plus all the upkeep (and, of course, the staff) needed to maintain such a sprawling property, which sat on 12.5 acres. His financial troubles forced him to sell the property in 1997 for just $5.7 million, far less than what it cost to build.
His Transportation Cache Consisted Of Private Helicopters, Jets, and Limos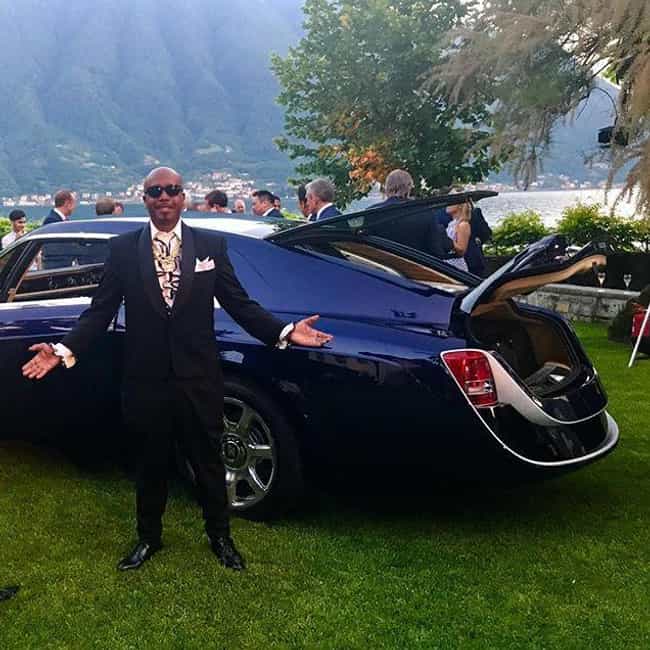 Showy, costly cars have long been a weakness for celebrities who find themselves with millions of dollars in disposable income. And Hammer's transportation cache once rivaled the best of them. He owned two private helicopters (just in case one is in the shop, I guess?), a private jet, a Lamborghini, and a limo. But he didn't stop there. He had an additional 17 luxury automobiles, which begs the question: why build a garage that can only hold nine cars?
He Purchased 19 Thoroughbred Horses, Which Go For A Million Dollars Each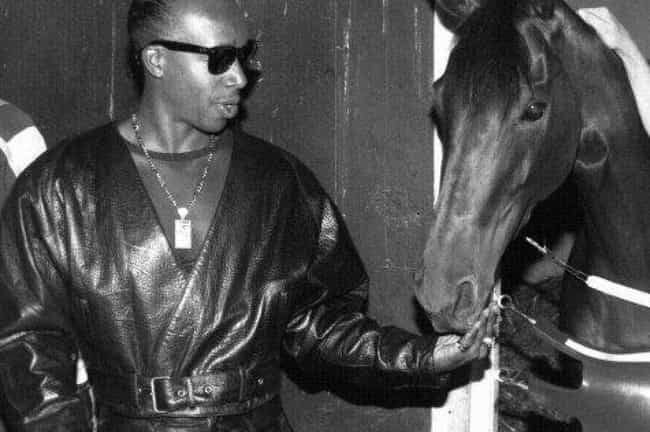 MC Hammer, Equestrian? In one of his more puzzling indulgences, Hammer bought 19 thoroughbred horses. Sure, these animals are lovely and majestic…but 19 of them?!? The price tag for just one thoroughbred is around $1 million. He quite literally bought the entire stable - the Oaktown Stable, to be exact - and one of his horses even ran in the Kentucky Derby.