The Untold Story of How The Mormon Mafia Built Las Vegas Into What It Is Today

Phil Gibbons
Updated June 14, 2019
49.1k views
9 items
The Church of Jesus Christ of Latter Day Saints has a fascinating history. From its founding in the 1820s by Joseph Smith to the its modern-day prevalence in Utah, the religion continues to intrigue believers and skeptics alike. Aspects of Mormonism are shrouded in mystery to outsiders - but would you believe that there are rumored ties between the mob and the LDS church?
Before your imagination goes into overdrive, know that the Mormon church isn't rife with organized crime. True, there are bizarre tales of Mormons and Howard Hughes; the eccentric billionaire's business holdings were controlled by the so-called "Mormon Mafia." And then there's the religion's roots in Las Vegas - Mormons built the first permanent settlements in the area, and were largely responsible for creating its mega casinos. But for all its ties to Sin City, the Mormon Church is actually as anti-mob as you can get.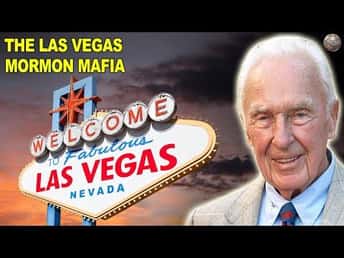 Photo: Library of Congress / Wikimedia Commons / Public Domain

Howard Hughes Employed A Mormon Mafia

In the 1940s and '50s, the mafia ran Las Vegas. Then, in the 1960s, Howard Hughes came to town. Hughes was a billionaire, a film producer, and an aviator. And, towards the end of his life, he was also an increasingly unwell man prone to erratic tendencies.

On Thanksgiving weekend in 1966, Hughes arrived in Las Vegas by train and took up residence at the Desert Inn. He stayed there for a month, never leaving his room, until the owner threatened to kick him out. In response, Hughes bought the hotel and continued to hole up on the top floor. From there, he bought up Vegas casinos left and right, snatching them from the mob. And, since Hughes refused to leave the Desert Inn, he had a team of executive assistants and advisors to oversee his business dealings. They were led by a man named Frank "Bill" Gay, a Mormon Hughes hired right out of UCLA. Like Gay, everyone on the team was Mormon. Together, they became known as the "Mormon Mafia."

Why Mormons? Hughes liked them because they didn't drink, smoke, or gamble, which meant that he could trust them not to succumb to the vices of Las Vegas and handle his business with discretion and integrity.