Celebrities

How Much Does Your Favorite Celebrity Charge for an Autograph?

If you've never been to a comic convention, or anywhere with some kind of celebrity appearance, then you may not know the outlandish cost of celebrity autographs. From the outside it might seem like celebrity appearance costs shouldn't exist; that actors make enough money from their "jobs," and that they don't need bilk their fans out of even more cash. But some actors would rather be doing anything else than hanging out with their fans, and some of the smarter celebs know that their fame may not last, so why not make some quick cash for taking photos while they can still charge a ton of money?
How much does it cost to hire a celebrity? It depends on whom you're trying to rent and for how long, but the short answer is a lot. The cost of celebrity appearances starts somewhere near five months of rent and only climbs from there, so think wisely about whom you want to show up at your birthday party. Can you really afford Kim Kardashian? Or is you bank account nudging you towards Lindsay Lohan? Maybe you could just hang out with your friends instead!
There's a wide world of celebrities who can ask for a lot of money on the convention circuit. Some of them that you've heard of, and others who have made a tidy living off appearing in one beloved show before disappearing off the face of the earth. If you're going to a local convention any time soon you might want to study these prices of celebrity appearances so you know what you're getting into.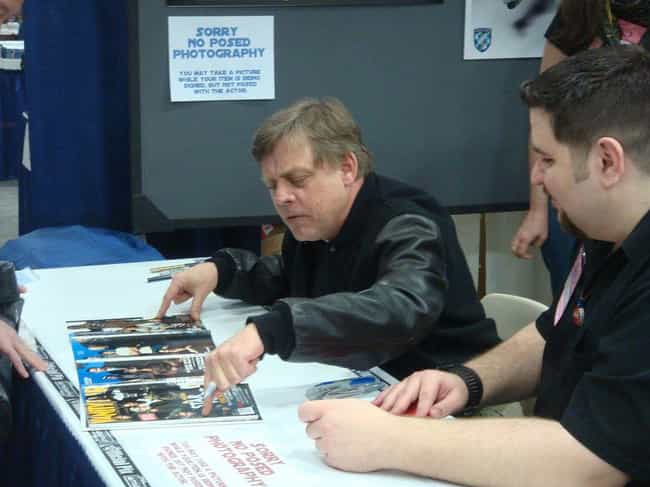 Autograph and photo: $195
The Star Wars star brought in a healthy revenue from his 2016 appearance at Fan Expo Canada. We don't know how many autographs he gave but he could probably buy a yacht from how much he made.
Also Ranked
#90 on American Public Figures Who Are National Treasures
#96 on Actors You Would Watch Read the Phone Book
#83 on The All-Time Greatest Action Stars
#4 on The Best Celebrity Cameos In 'SpongeBob SquarePants'
see more on Mark Hamill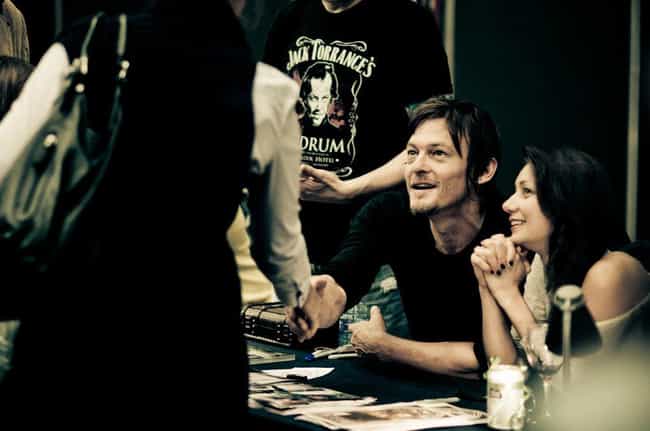 Autograph: $100
Despite looking like a trailer park that grew up in a Coors Light factory, Reedus not only makes a Benjamin per autograph, he's also rumored to make $200,000 per convention appearance.
Also Ranked
#67 on Actors You Would Watch Read the Phone Book
#76 on The Hottest Men Over 40
#82 on Famous Men You'd Want to Have a Beer With
#54 on The Best Actors in Live-Action Comic Book TV Shows
see more on Norman Reedus
Autograph: $395
Photo: $445
If you saw Sylvester Stallone at New York Comic-Con in 2013 then there's a good chance you paid close to $1,000. Honestly, this seems like a price set to keep autograph seekers at an arm's length.
Also Ranked
#59 on The Best Living American Actors
#45 on The Coolest Actors Ever
#90 on The Greatest Living Directors, Ranked
#89 on The Greatest Actors Who Have Never Won an Oscar (for Acting)
see more on Sylvester Stallone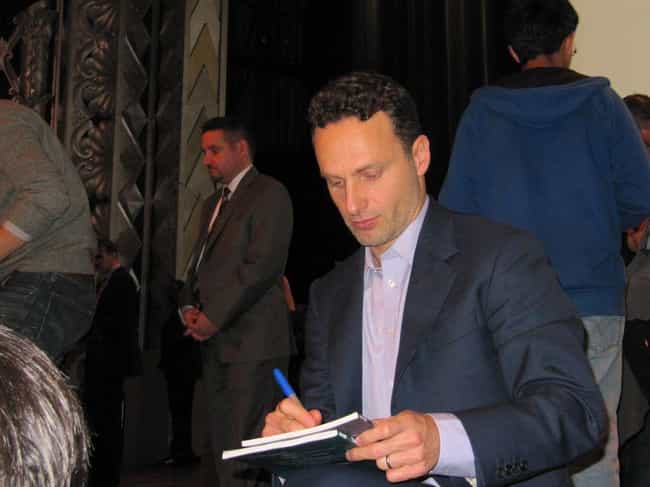 Photo: $70
As the star of The Walking Dead, Lincoln probably rakes stacks on stacks in photo money, but he reportedly donates all the proceeds from his convention appearances to charity.
Also Ranked
#48 on The Best TV Actors of All Time
#40 on The Best Living English Actors
#26 on The Top Casting Choices for the Next James Bond Actor
#10 on The Top Fantastic Four Reboot Casting Choices
see more on Andrew Lincoln