Sitcoms
How Much Is The Cast Of 'Parks And Rec' Worth?

Updated December 17, 2019
18.6k views
14 items
Who are the richest cast members of Parks and Rec? Is Rob Lowe worth more than Amy Poehler? How much did Chris Pratt rake in from his multiple big-screen blockbusters? Take a look at what the talented ensemble television cast is worth.
Parks and Recreation ran on NBC for seven strong seasons from 2009 until 2015. The hilarious political satire about the fictional Parks and Recreation Department of Pawnee, IN, earned 14 Primetime Emmy Award nominations and made superstars of several members of its cast.
Read about where members of the cast got their showbiz start, what they're up to these days, and what it all adds up to in cold, hard cash, per Celebrity Net Worth.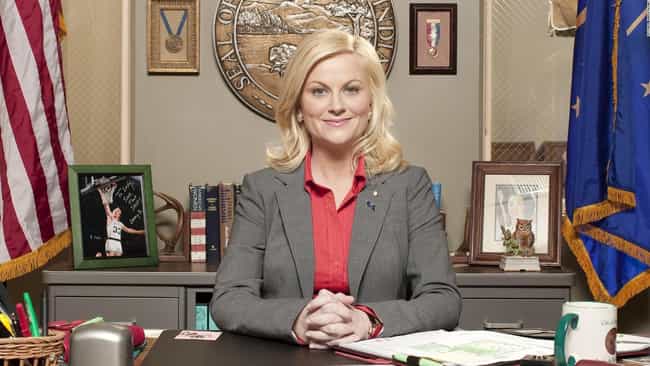 Amy Poehler played Deputy Director of the Parks and Recreation Department of Pawnee, IN, Leslie Knope, for all seven seasons. Poehler earned $200,000 an episode on the series and has a net worth of $25 million. She served as a producer, as well as wrote and directed several episodes. She took home the Golden Globe for Best Actress in a Comedy in 2014 for her portrayal of the dedicated civil servant.
Poehler was a household name before her stint on the NBC satire. The Second City improv comedienne became a sketch comedy star on Saturday Night Live. She also worked as the Weekend Update co-anchor for four seasons. The actress has several big-screen credits, including Sisters, Mean Girls, Baby Mama, and Inside Out (she voiced Joy). Poehler teamed up with SNL co-anchor Tina Fey to co-host the Golden Globes three times. The comedy pair earned between $2 and $5 million for each stint.
Poehler is a published author. Her 2014 memoir, Yes Please, earned the actress a reported seven-figure advance. Poehler also does a lot of work behind the scenes. She has producer credits on Broad City, Russian Doll, and Welcome to Sweden. Additionally, she has earned millions of dollars in endorsement deals from Old Navy and Best Buy.
Age: 47
Birthplace: Newton, Massachusetts, United States of America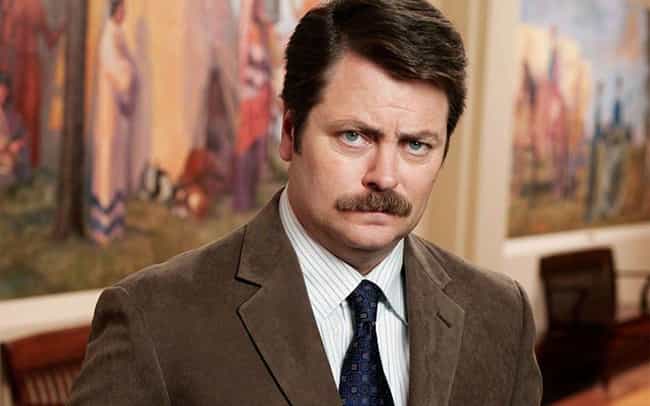 Nick Offerman played Ron Swanson, head of the Pawnee Parks and Recreation Department, for seven seasons. Swanson was a stony guy who loathed government and reveled in his libertarianism. Offerman's net worth is an estimated $4 million. He is married to Megan Mullally (Karen from Will & Grace), who has a net worth of $15 million.
The actor got his start in the Chicago theater scene. He transitioned into small-screen roles with bit parts in The West Wing, The Practice, Will & Grace, 24, Deadwood, and the Adult Swim program Children's Hospital. He's also had several big-screen parts, including We're the Millers, 21 Jumpstreet, and Knight of Cups.
After his breakout role on Parks and Rec, Offerman played Karl Weathers in Season 2 of the acclaimed limited series Fargo. Offerman has stayed busy with roles in the Amazon series Good Omens and the film Bad Times at the El Royale.
An expert wood craftsman, Offerman produced an instructional DVD titled Fine Woodstrip Canoe Building with Nick Offerman. In 2018, he co-hosted a reality television show with Parks and Rec co-star Poehler called Making It. The elimination-style program features contestants who compete by making crafty homemade projects.
Offerman has also published three semi-autobiographical books, and in 2019 embarked on a 37-city comedy tour.
Age: 48
Birthplace: USA, Joliet, Illinois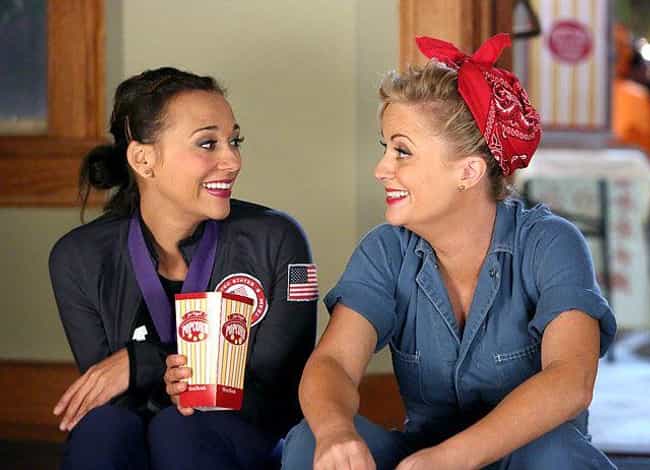 Rashida Jones played Ann Perkins, a kindhearted nurse who is Leslie's best buddy, for seven seasons. Jones, the daughter of music producer Quincy Jones and actress Peggy Lipton, has an estimated net worth of $25 million.
The actress, director, singer, and writer had several impressive credits before her stint on Parks and Recreation. She was a regular cast member on The Office and Boston Public. She also had several silver screen roles, including parts in The Social Network, The Muppets, and I Love You, Man. In 2018, she wrote and directed the Netflix documentary Quincy, the feature-length film about the life of her legendary father.
After Parks and Recreation left the air, Jones starred as the titular character in Angie Tribeca. The network detective show aired for two seasons. Additionally, Jones lends her voice to the 2020 animated sitcom Duncanville.
Age: 42
Birthplace: Los Angeles, California, United States of America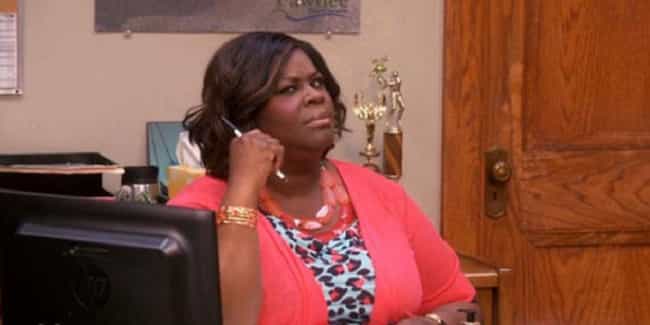 Marietta "Retta" Sirleaf played Pawnee Parks and Recreation Department office manager Donna Meagle on the comedy series. Meagle led a very active romantic life before settling down with her husband Joe. Retta's net worth is $2 million.
The Duke University graduate left her job as a chemist in order to pursue stand-up comedy. After she relocated to Hollywood, she found television work on shows such as Freddie and It's Always Sunny in Philadelphia. Since Parks and Rec went off the air in 2015, Retta has appeared in The Girlfriend's Guide to Divorce and co-stars in the TV comedy-drama Good Girls.
Retta became a published author in 2018 when she released a comedic book of essays about her personal life called So Close to Being the Sh*t, Y'all Don't Even Know. She also appeared in the 2019 coming-of-age big-screen comedy Good Boys.
Birthplace: New Jersey, United States of America