Entertainment
How Much Is The Cast Of 'Stranger Things' Worth?

Updated January 3, 2020
12.1k views
16 items
Stranger Things premiered on Netflix in 2016, and the show was an immediate success. Since the series premiered, three seasons have hit the airwaves, with a fourth (final) season expected to drop in 2020. One of the most interesting aspects of the show was the impressive group of young actors and actresses rounded up to play the series' many protagonists. While few were known before the show launched, every one of them has risen to become serious stars of their generation, and the veteran actors who round out the cast are impressive as well.
If you've ever wondered how much those kids make for each episode, you're not alone. Acting is difficult work, but it can earn a ton of money, and for kids, that cash is a bit better than a weekly allowance, which is often more than an average American makes in a year. This list identifies the estimated net worth of all the richest members of the main actors on the show, with most of the data taken from sites like CelebrityNetWorth.com. This information changes constantly, as people get more work, spend money, and move up in the world, but the amounts listed below were estimated to be as accurate as possible in December 2019.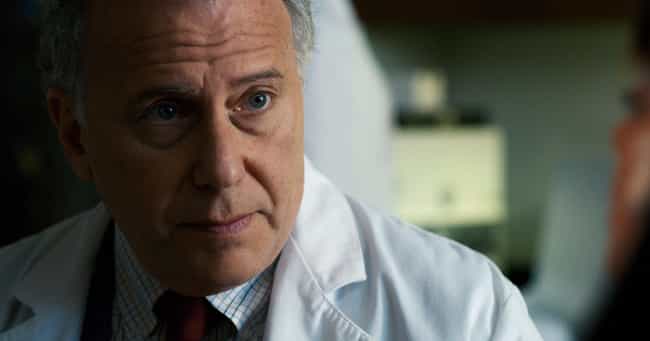 Character: Sam Owens - Seasons 2 and 3
Net Worth: $40 Million
Details: Of all the people who have had a role on Stranger Things, the one with the most wealth is definitely Paul Reiser. He began acting in 1982 in the movie Diner, but he made his fame and fortune on the small screen when he landed the leading role of Paul Buchman on the hit series Mad About You.
Mad About You ran from 1992 until 1999, and he likely generates plenty of cash annually from syndication on that series, but it's not his only lucrative or major role. He played Burke on Aliens and appeared on Beverly Hills Cop, Crazy People, and he began playing Martin on the Netflix series The Kominsky Method in 2019. Mad About You returned for a revival season the same year, and that certainly didn't hurt Reiser's bottom line.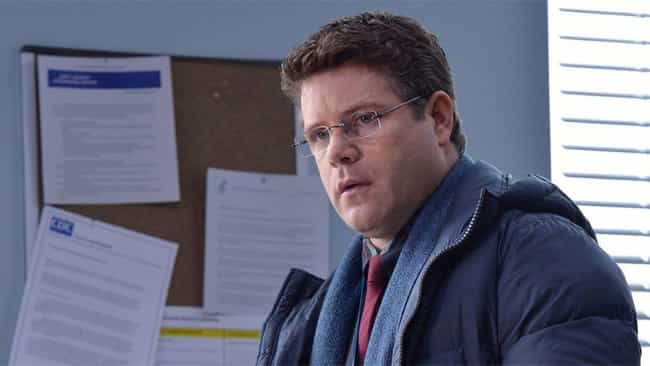 Character: Bob Newby - Seasons 2 and 3
Net Worth: $20 Million
Details: Sean Astin has been a major player in Hollywood since the early 1980s when he starred as Mikey in The Goonies. He represents a rare breed in Hollywood: he's a former child actor who didn't destroy his life as he got older, and between his first role in 1981 and his most recent in 2019, the man has been seen on screen in more than 150 different roles.
His biggest role since becoming an adult would have to be that of Samwise Gamgee in Peter Jackson's The Lord of the Rings trilogy, but he's been in so many movies and television series over the years, fans can take their picks. He also spends plenty of time in a sound booth recording voices for video games, television series, and movies, so it's no wonder he's amassed a fortune of some $20 million over the years.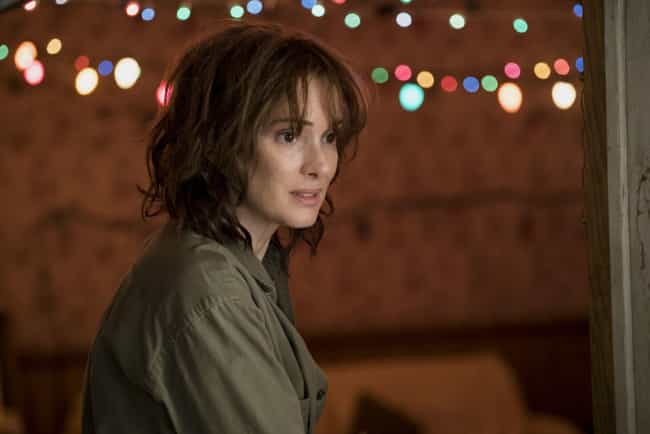 Character: Joyce Byers - Seasons 1-3
Net Worth: $18 Million / $350K per Episode ($100K for Season One)
Details: Winona Ryder has considerably more cash than her kid co-stars due to the fact that she's been a major player in Hollywood since she first played Rina in Lucas back in 1986. Since that performance, she's spent most of her time on the silver screen, playing some of the most iconic characters of the 1980s and '90s.
She played Lydia in Beetlejuice, Veronica in Heathers, and she had leading roles in Great Balls of Fire!; Edward Scissorhands; Mermaids; Bram Stoker's Dracula; The Age of Innocence; Reality Bites; Little Women; How to Make an American Quilt; The Crucible; Alien Resurrection; Celebrity; Girl, Interrupted; A Scanner Darkly; Star Trek; and many more. She received two Academy Award nominations for her performances and has won a Golden Globe Award, BAFTA Award, and four Screen Actors Guild Awards.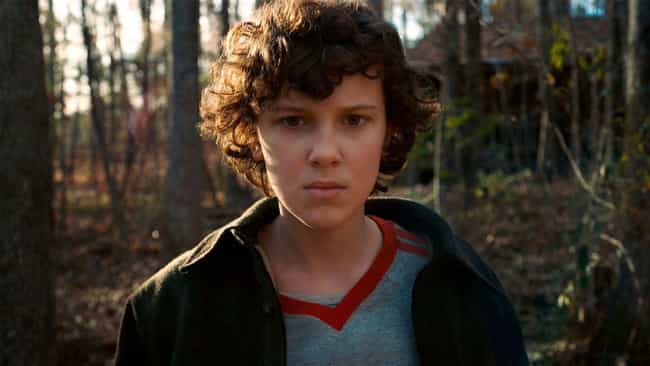 Character: Eleven / Jane Hopper - Seasons 1-3
Net Worth: $10 Million / $350K per Episode ($20K for Season One)
Details: Before taking on the role of Eleven on Stranger Things, Millie Bobby Brown was already busy establishing herself in Hollywood. She made appearances on Once Upon a Time in Wonderland, Intruders, NCIS, Modern Family, and Grey's Anatomy, which certainly added some income prior to the debut of Stranger Things.
Since blowing up on Netflix, she has shifted to films with a leading role on Godzilla: King of the Monsters, and she's set to reprise that performance in Godzilla vs. Kong, which is set to release in 2020. Additionally, she played the titular character in Enola Holmes, also set for a 2020 release, and has been announced as the lead for The Thing About Jellyfish, which will likely debut in 2020 or the following year.