Weird History
Why Did Napoleon Lose The Battle Of Waterloo?

190 votes
75 voters
5.7k views
9 items
List Rules Vote up the defining moments that caused Napoleon to lose the battle.
When Napoleon Bonaparte returned to France in 1815, he brought with him a Hundred Days campaign to recapture his power and glory. Napoleon emerged from the French Revolution as a military hero and, during the last decade of the 18th century, seized control of the French government. He consolidated his authority in France while embarking on military campaigns throughout Europe, establishing himself as consul for life in 1802 and emperor two years later.
By 1812, Napoleon fought against nearly every European country, attempting to take over lands from Britain to Russia. A series of losses, including a failed campaign into Russia, led to his downfall and, when a coalition of Austrian, Prussian, Russian, and Swedish troops marched into Paris in 1814, Napoleon was forced to abdicate. As a condition of the Treaty of Fontainebleau, he went into exile on the Isle of Elba in the Mediterranean. He retreated to the small parcel of land, only to return to Europe in early 1815.
Napoleon took power again and began his Hundred Days campaign. As British, Austrian, Russian, and Austrian forces once again came together to stop him, he gathered forces to rebuild his empire. His final campaigns, fought in Belgium, culminated in his defeat at Waterloo on June 18, 1815.
Napoleon's last fight at Waterloo pitted him against Arthur Wellesley, Duke of Wellington. With 72,000 men, the French army outnumbered Wellesley's forces - some 68,000 strong - but at the end of the day, Napoleon was once again defeated. He suffered roughly 40,000 casualties at Waterloo, nearly twice as many as the coalition against him.
There are various theories about what went wrong for the French at Waterloo, with Napoleon himself blaming poor generalship and bad health. What could have been a world-changing victory slipped through his fingers, but what actually led to his defeat? Here's a tactical roundup of the Battle of Waterloo. Which decision ultimately sealed his fate and sent him off to St. Helena, where he passed just a few years later?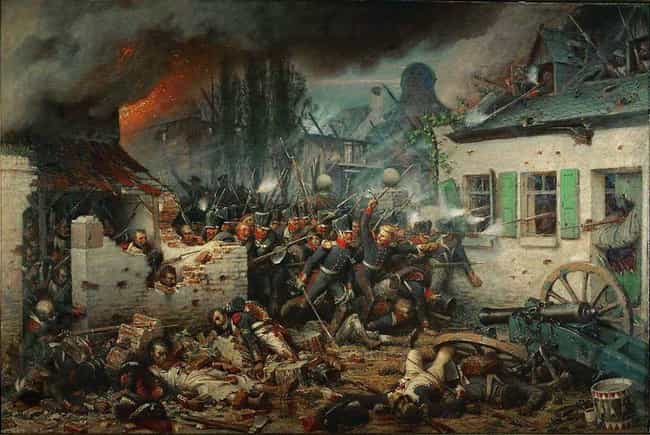 Napoleon Ordered 33,000 Troops To Stop The Prussian Army 
On June 16, Napoleon faced Prussian forces led by Gebhard Leberecht von Blucher at Ligny. While Napoleon won the fight, the Prussian troops made a hasty retreat before their French opposition could wipe them out entirely. In the aftermath of Ligny, Napoleon pressed on toward the British forces gathered near Waterloo but sent Marshal Emmanuel de Grouchy with 33,000 men after the Prussian army.
The soldiers Napoleon dispatched to stop the Prussian army comprised roughly one-third of his total command. While he later sent a dispatch to Grouchy telling him to bring his troops to Waterloo, it didn't reach the Marshal until late afternoon. Even then, Grouchy refused, indicating he was following the initial orders given to him by Napoleon.
By the time Grouchy received the orders, there was no way he would have gotten to Waterloo in time to make any difference for the French. With no direct path to Waterloo from his location near Wavres, it was wishful thinking on Napoleon's part that reinforcements would arrive. Unfortunately for Grouchy, Napoleon later blamed him, saying he "would have won that battle without the imbecility of Grouchy," whom he believed intentionally withheld his forces. That said, Grouchy was supposed to pursue Blucher who was, in fact, at Waterloo.

Was this the moment Napoleon lost?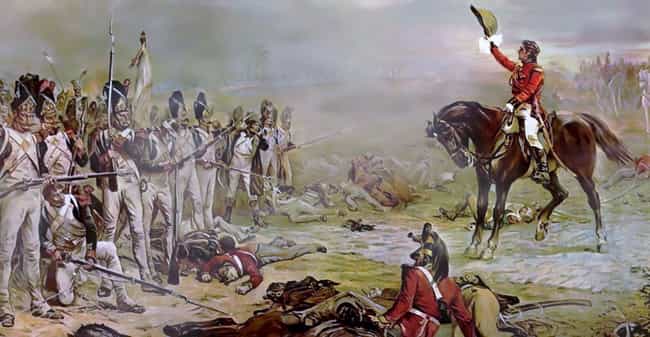 He Sent Out The Imperial Guard
Napoleon kept his imperial guard in reserve at Waterloo but, in a desperate attempt to salvage the fight, sent them out after 7 o'clock in the evening. Napoleon sent his imperial guard in two columns - although some historians think they were in squares - at the center of the British line.
When Napoleon dispatched his Imperial Guard, he was reportedly "sombre and very pale; a weak twilight spread a sad light on everything." By sending his Imperial Guard into combat, he put his own life in jeopardy, but also demonstrated his desperation. A lack of reinforcements or other support for the Imperial Guard made any potential gains moot.

Was this the moment Napoleon lost?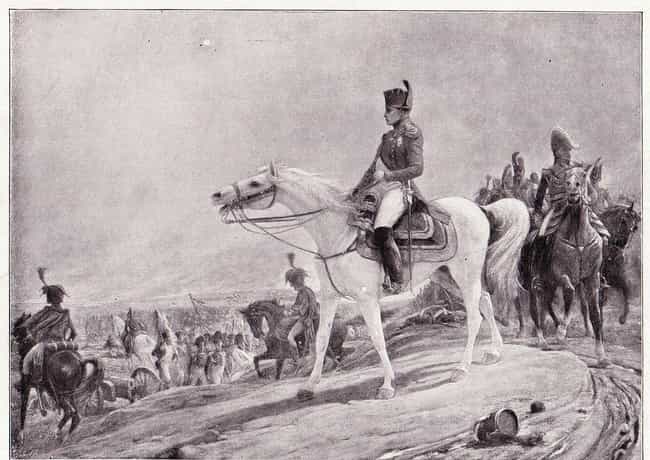 Napoleon Delayed His First Strike Until The Ground Dried
On the night of June 17, the British army slept "beneath a heavy and incessant torrent of rain," something that made the ground incredibly disagreeable to the campaign. The coalition of British, German, Belgian, and Dutch troops and the opposing French soldiers awoke on the 18th to find "the rain still continued to fall but ceased at intervals." During the lulls in the rain, both sides prepared for the fight, but neither side made a move to engage the other directly.
Napoleon spent the morning of June 18 assessing the conditions. He knew the wet terrain near Waterloo was disagreeable to combat and wanted to let the ground dry as much as possible. He had wanted to start the battle at 9 am but, with troops from both sides still breakfasting, he waited until about 11 am to launch his first attack.
What Napoleon didn't know was the delay brought reinforcements that much closer to Arthur Wellesley, Duke of Wellington, and his British forces. Napoleon had defeated a Prussian force led by Gebhard Leberecht von Blucher two days earlier at Ligny but didn't realize his remaining forces, some 30,000 strong, were en route to Waterloo to unite with the British.

Was this the moment Napoleon lost?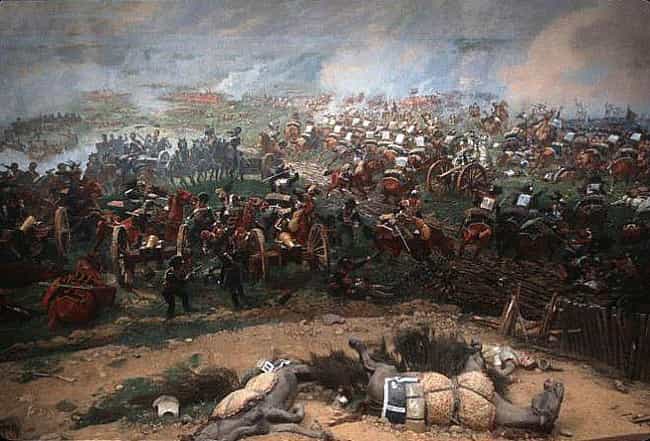 He Ordered D'Erlon And His Men Into A Cavalry Ambush
During the early afternoon on June 18, Napoleon sent infantry led by General de Division Comte Jean-Baptiste Drouet d'Erlon to the core of the British troops at La Haye Sainte.
D'Erlon's strike had the support of 80 cannons and made gains at first. They were soon met by British infantry troops led by Thomas Picton. After Picton's forces stopped the progression of d'Erlon's men, Wellington's cavalry swooped in and drove them back. In the exchange, "a brigade of the second French division was almost entirely destroyed."
British cavalryman John Dickinson recalled:
Such slaughtering! We sabred the gunners, lamed the horses, and cut their traces and harness. I can hear the Frenchmen yet crying 'Diable!' when I struck at them, and the long-drawn hiss through their teeth as my sword went home. Fifteen of their guns could not be fired again that day. The artillery drivers sat on their horses weeping aloud as we went among them; they were mere boys, we thought...

The French infantry were rushing past us in disorder on their way to the rear, Armour shouted to me to dismount... I did so just in time, for she [his horse, Rattler] fell heavily the next second. I caught hold of a French officer's horse and sprang on her back and rode on.

Was this the moment Napoleon lost?