Weird History
How A Divorce Scandal Led To Queen Elizabeth II Giving Her Husband A Royal Title

Updated October 3, 2019
243.7k views
12 items
Netflix drama The Crown portrayed the ups and downs of the marriage of Philip Mountbatten, Duke of Edinburgh, and Queen Elizabeth II, as well as its place in British royal scandals. In The Crown, viewers see that the Queen made Prince Philip a prince so he could be above the law, unable to be subpoenaed to testify in the divorce trial between Eileen Parker and her husband Michael Parker (Prince Philip's equerry and best friend). Prince Philip and Parker became close while in the Navy together in 1942, then went on leave together in Parker's native Australia.
Prince Philip and Parker palled around a great deal, but it wasn't until Eileen filed for divorce in 1957 that things changed. The Prince Philip/Michael Parker bond remained tight, but the scandal of a divorce close to the royals changed things; Parker resigned, Prince Philip became a British prince, and any secrets between them stayed dormant. Bad press from the Parker divorce haunted the royal family for some time.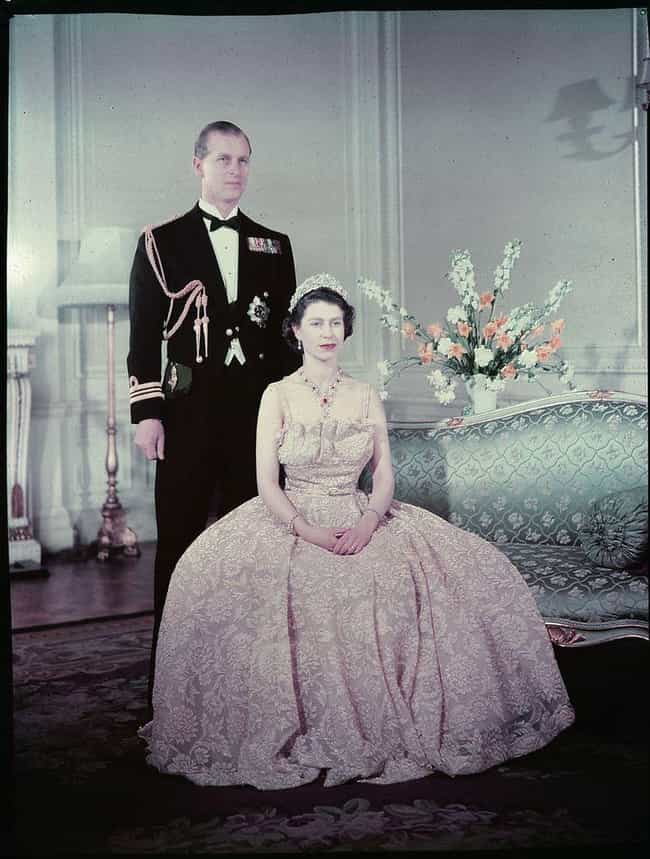 Queen Elizabeth Didn't Want Prince Philip To Testify In Divorce Proceedings
When Eileen Parker filed for divorce and cited adultery, it was entirely possible she could have subpoenaed Prince Philip, as Parker's companion and boss, to testify in their divorce proceedings.
That could have potentially led to Prince Philip revealing some royal secrets about his and Parker's time out on the prowl. To save her marriage from public spectacle, Queen Elizabeth granted Prince Philip the title of a "Prince of the United Kingdom of Great Britain and Ireland."
That official styling changed everything. Although Prince Philip already bore the style of "His Royal Highness the Duke of Edinburgh," the addition of a princely rank made him an official member of the British royal family in his own right, not just by marriage. Once he was a prince, Prince Philip supposedly couldn't be subpoenad to testify in front of a court.
The Promotion Was Queen Elizabeth's Way Of Distracting Her Unemployed Husband
Required to give up his burgeoning naval career when Queen Elizabeth became Queen, Prince Philip didn't have a job for the first years of his marriage. So Queen Elizabeth, by giving him British royal status, brought him into the royal fold even further.
A contemporary publication, The People, said that until he was given a firm title and task, Prince Philip would be "a man without a real job... Until he is given one, he will always be tempted to seek out for himself a real job of work and go off on extended goodwill trips around the Commonwealth." And it's perhaps no coincidence Prince Philip then forged a career for himself at home, serving the Queen and heading generous charities after his title change.
Prince Philip Allegedly Had A Few Affairs Of His Own
Queen Elizabeth may have been afraid information about Prince Philip's alleged extramarital affairs would come out during the Parker divorce trial. In The Crown, Prince Philip has an affair with a Russian ballerina while on a royal tour with Parker. In reality, he went on that tour, but we'll never know if he took a mistress then, or any other time.
Rumor had it Prince Philip romanced beautiful brunette singer/actress Pat Kirkwood in the '40s. They met in 1948 while Queen Elizabeth was eight months pregnant with their first child, and he might have even given her a white Rolls-Royce. Kirkwood herself was upset by the characterization of their relationship as sexual. In 1957, Prince Philip reportedly regularly met up with a woman in a photographer friend's apartment for dalliances. He was linked to society figures like writer Daphne du Maurier and the Duchess of Abercorn, the latter his distant cousin.
Members Of The British Old Guard, Such As Winston Churchill, Didn't Like Parker At All
Michael Parker was a bit too forward-thinking for some. He upgraded Buckingham Palace with electric appliances for the first time, but he was too risky with royal lives, according to PM Winston Churchill. Churchill once summoned Parker to the prime ministerial residence at Downing Street for a tongue-lashing. What had Parker done? He had summoned a Navy helicopter to transport Prince Philip. Churchill thought helicopters were too dangerous and risky for a royal to ride in.
According to a 1957 report from the New York News-Chicago Tribune Dispatch, the Queen's advisers were on the same page as Churchill. They "had been gunning for [Parker] anyway as a means of curbing Philip's fondness for bachelor parties and bohemian friends."