Entertainment
How Stars Of Hit TV Shows Reacted When They Learned Their Characters Were Dying

Few actors are actually angry about being killed off of popular TV shows - apparently it's pretty tough to be forced to play the same character for more than a couple years, all while earning just a few million measly dollars. And while we still feel sorry for those who secretly wanted out of the limelight, we feel even worse for actors who mourned the painful, reluctant death right alongside their characters.
The bottom line is that all actors react to their character's dying differently, and there are always a variety of plot points that lead to a character being killed off in the first place. It's not always about behind-the-scenes drama (although sometimes it is, and that's fun). Honestly, the most common (and mundane) reason a character is offed is due to scheduling conflicts… Humph.
The most fascinating, though, are the surprising TV show deaths that catch even the actors off guard. A couple of those can be found here alongside one of the saddest TV show deaths of all time, so see if you can spot it, but beware - *HUGE SPOILER ALERT* here for any one who hasn't finished binge-watching any of these series yet.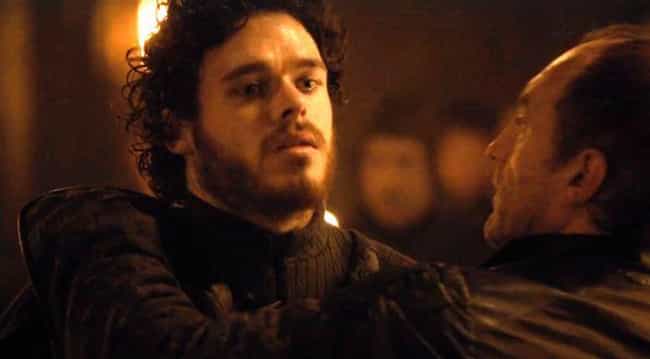 Realistically, this should include EVERYONE AT THE RED WEDDING, but that would have taken too long, so we'll just focus on how the King in the North dealt with his demise. Of course, all of the actors participating in the Red Wedding episode of Game of Thrones knew what was coming, but Madden read each book of A Song of Ice and Fire as their corresponding seasons began, so he didn't know all along what Robb Stark's fate would be. Not surprisingly, though, he did have this particularly horrific scene spoiled for him before even picking up the third book. While Madden was "really sad to let [Game of Thrones] go," he was prepared. Fans who hadn't read the books, though, were decidedly not. Households everywhere were divided as one person who knew what was coming watched the others witness the nightmare unfold, resulting in viral memes of unwitting watchers freaking-the-F-out as the massacre ensued. Ahh, the memories.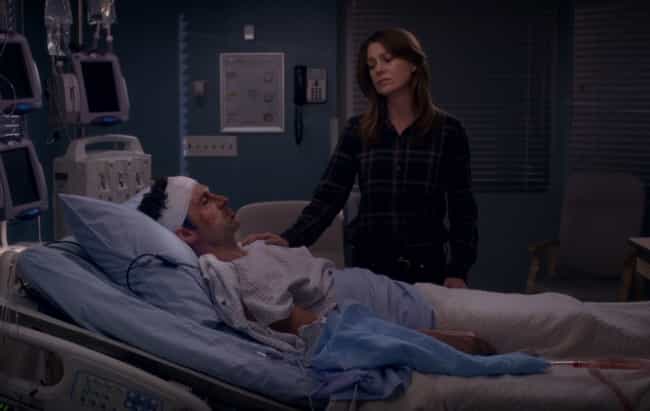 "It just sort of evolved... It just kind of happened. It really was something that was kind of surprising that unfolded, and it just naturally came to be. Which was pretty good," said Patrick Dempsey of his character's death in Season 11 of Grey's Anatomy. There were rumors of discord between the show's creator, Shonda Rimes, and Dempsey, and there's a definite note of insincerity in Dempsey's reaction when he was interviewed by Vanity Fair the day after the fateful episode aired. McDreamy had been in a car accident and his wife, Meredith, eventually had to pull the plug. Fans (and probably Dempsey himself) feared this inevitable conclusion, but were still devastated when it finally happened - that's why you don't piss off the show creator.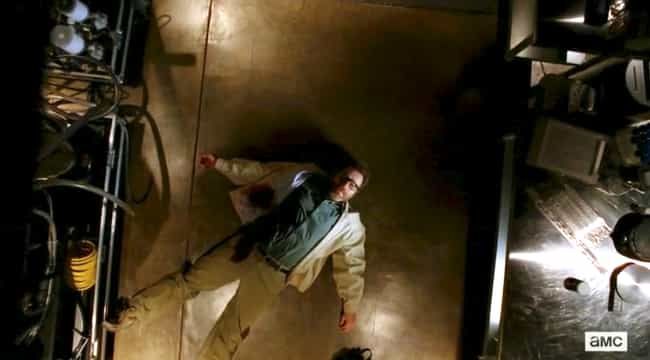 Not all actors are incensed when their characters are killed off (although, when it's done in the series finale it tends to soften the blow a bit). Bryan Cranston was one of those lucky few. When Walter White took the bullet for Jesse at the end of Breaking Bad, Cranston felt that it was tragic, yes, as it was an ending that could have been avoided had so many things happened differently, but the redemption in it offered just enough catharsis to repair White's image (if only a little). It was poetry, and it needed to happen.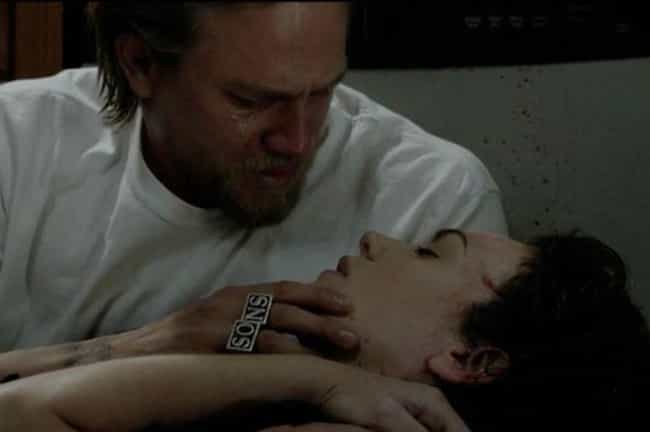 When Executive Producer Kurt Sutter sat down with Maggie Siff to delve into Season 6 of Sons of Anarchy, she joked that it felt like he was about to tell her Tara Knowles-Teller (her character) was going to die. Met by his lukewarm response, she realized that might be exactly what was happening. He wasn't sure yet, though. He told her it was a possibility, but that he'd have to see how the story actually played out. Well, it did indeed come to fruition when her character was finally killed by Gemma with a meat-fork. Siff cried when she found out that she was going to kick the bucket, but it was in the finale of the penultimate season, and after six long seasons, she was ready to move on.