Weird History
The Origins Of The KKK

When recalling the history of the KKK (AKA the Ku Klux Klan), people often think of them simply as a white supremacist hate group. However, the truth behind how the KKK started is a bit more complex. Back in 1865, a group known as the Ku Klux Klan began its resistance crusade against Reconstruction-era policies that would create equality for African American people. At first, KKK members primarily included simple folks, such as farmers, laborers, and ministers, but it eventually gained the support of more prominent members of white society, including police officials, presidents, and other famous Klan supporters.
However, as the years passed and cultural tensions grew, group members strayed away from the KKK's original purpose, which ended up leading the group down a path of extreme violence and hate toward non-White-Anglo-Saxon-Protestant races, religions, and lifestyles. In fact, over the years, the group witnessed three distinctive phases due to particular events that forced the Klan to disband, revive, and evolve. While the mission of the group is an awful display of ignorance and hate for human differences, the origin of the KKK is fascinating to understand. Take a leap back into the KKK's history and discover how the world's largest and longest-living hate group was born.
The KKK Started As A Social Club For Ex-Confederate Soldiers
In 1865, six Confederate veteran soldiers officially formed a recreational group known as the Ku Klux Klan. Established in Pulaski, Tennessee, the Klan offered white southerners a way to channel their post-Civil War resentment towards Republicans who were aiming to establish racial equality. At first, this social club channeled its vitriolic hate into nighttime terror rides and other intimidation techniques aimed at dissuading white and black Republicans from working toward equality during the Reconstruction period. However, it wouldn't be long before intimidation turned into murder, and the US government would have to begin brainstorming ways to stem the group's hate and violence.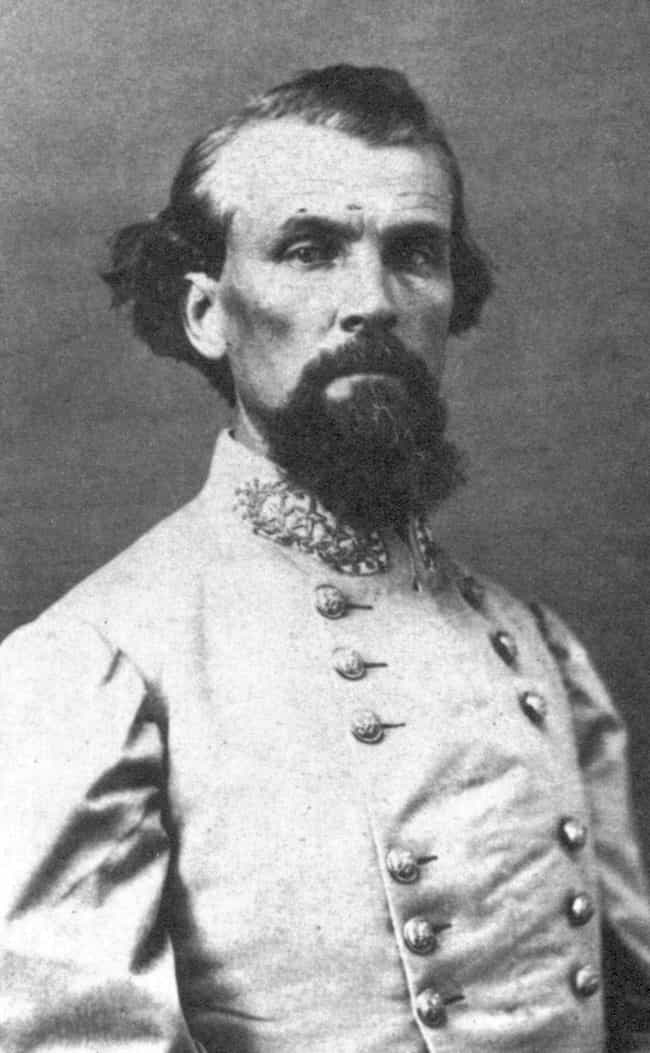 The First Grand Wizard Was A Slave Trader
In 1867, the Klan appointed former Confederate General and slave trader, Nathan Bedford Forrest, as the first Grand Wizard (leader) of the Klan. However, in 1868, upon witnessing the growing violence of the Klan, Bedford chose to disband the group formally as he felt they were no longer in line with their original mission. This did not stop the Klan or divert their delusional mission, however. In reality, the Klan has never had a clearly defined structure or hierarchy, so it's easy for a sect or group of it to continue despite formal disbanding. And that's exactly what members did after Forrest ended it in 1868. They didn't just continue, though; the KKK also upped the ante on their violent and malevolent tactics.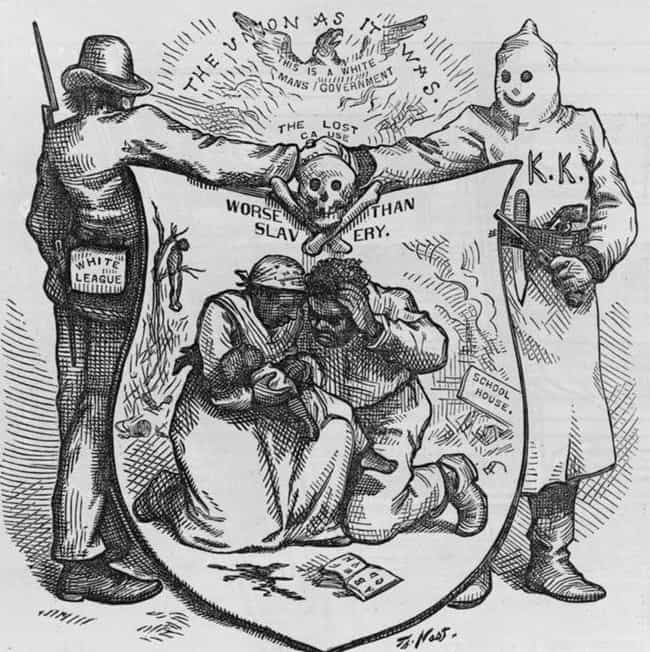 The Southern States Swelled With KKK Members
By 1870, the racist mission of the KKK had reached almost every Southern state, and a lot of Southerners were on board with that mission. Dedicated members of the Klan established underground campaigns that were directed toward intimidating Republican leaders and the recent Reconstruction policies of the South, which concerned political and economic issues around equality and segregation. By 1920, there were more than four million KKK members nationwide. As the membership of the KKK grew, there was a serious increase in violent activities that targeted African American people as well as whites who accepted and stood for racial equality. In fact, at least 10% of the lawfully elected African American politicians suffered violence at the hands of the KKK, and seven were killed as a result.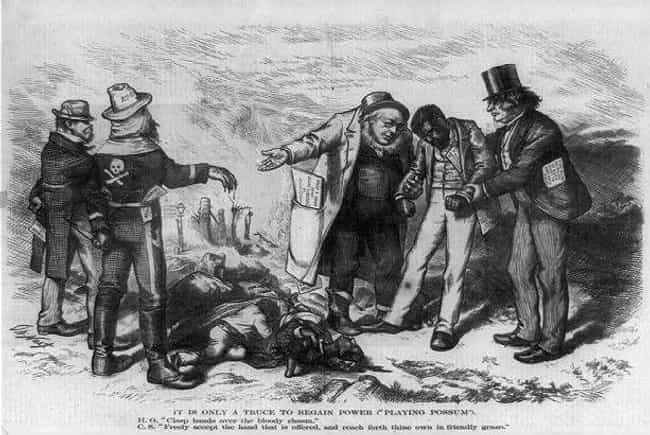 In The 1870s, They Just Kept Getting More Violent
During the latter half of 1870 and well into 1871, Klan members were terrorizing civilian minorities with heinous acts that included, burnings, beatings, lynchings, and murders, most of which were carried out at night. The state of South Carolina was a hot spot for Klan activity. In fact, the Klan carried out one of their most controversial crimes when, in South Carolina, they attacked a Union County jail and lynched several black prisoners.