Entertainment
How to Be Single Movie Quotes

Updated November 6, 2017
286 votes
227 voters
84.6k views
10 items
How to Be Single movie quotes follow young singles who live it up in New York City. The romantic comedy movie was adapted into a screenplay by Dana Fox, Abby Kohn and Marc Silverstein from the book of the same name by Liz Tuccillo. Directed by Christian Ditter, How to Be Single opened in theaters on February 12, 2015.
In How to Be Single, Alice (Dakota Johnson) breaks up with her longterm boyfriend and friend Robin (Rebel Wilson) comforts her by taking her out for drinks. It's been a while since Alice has been in the dating game so Robin, who has her social game down to a science, teaches Alice the ropes. Between waxing down there, scoring free drinks, partaking in one night stands and quick hangover recovery, Alice has a number of tricks to pass along to her new partner in crime.
But as much as Robin and Alice, along with other friends such as Lucy (Alison Brie) and Meg (Leslie Mann), are enjoying the single life, when the casual nature of their personal lives turns into serious feelings, the dating waters become terribly hard to navigate.
How to Be Single
had some stiff competition at the box office when it opened alongside
Deadpool
,
Hail, Caesar!
,
Kung Fu Panda 3
,
The Finest Hours
, and
The Revenant
.
Need to Get That Taken Care Of
Robin: You really need to get that taken care of.
Alice: What do you mean? I barely have any hair.
Robin: You should close your legs. There's a reason I stopped watching Duck Dynasty. Is that Tom Hanks from Castaway? Seriously, it's like Gandolf is staring right at me. 'No penis shall pass!'
In no uncertain terms, Robin blasts Alice for her pubic hair. The jury is out on if this lengthy mocking session will encourage Alice to get a wax or not.
Should this be higher or lower?
Alice: The thing about being single is, you should cherish it.
Having enjoyed being single, Alice has a new outlook on her personal life. No longer does she see relationships as the only way to be happy and plans to savor the single life.
Should this be higher or lower?
Meg: I want a one night stand.
Alice: What about the guy over there?
Meg: No, he's too young.
...
Ken: I'm Ken.
Meg: Is this one of those fetish things where you're like a foot fetish? Am I the foot?
Ken: Do you want to be the foot?
Meg is eager to have some casual sex but doesn't seem to be interested in the young guy who appears to be interested in her. So when Ken comes over, things get awkward fast.
Should this be higher or lower?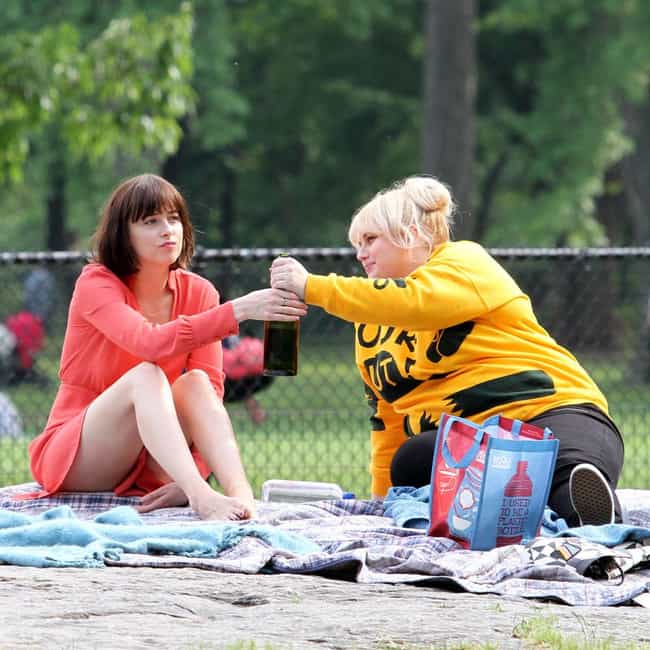 Robin: In every male-female friendship, there's a total number of drinks and if you hit that, it means you will definitely have sex.
Alice: If I had more than five drinks, I would hook up with you.
Robin: My drink number is 27. I wouldn't even touch myself on less than 24.
Robin explains to Alice her theory on how many alcoholic drinks is needed to guarantee sex. It sounds like Alice's number is five while Robin's is nothing short of alcohol poisoning.

Should this be higher or lower?