internet

How To: Find Fashion Show Videos & Fashion Show Pics Online

6.6k views
11 items
Follow
Embed
It's the most wonderful time of the year - fashion week. And, from fashion blogs to the New York Times , everyone's talking about all the sensational styles currently making their way down the runways of Lincoln Center. Of course, not everyone has a front row seat for all that fabulous fashion.
Fortunately, thanks to the wonders of modern technology, you don't need a ticket to check out the latest trends on the runway. All you have to do is turn on your computer. Which is way easier than navigating the steps of Lincoln Center in your stilettos anyway.
And the best part? These resources will last well beyond the trends they're covering, so you can keep checking back for fresh fashion coverage during the rest of this season and beyond. Because the best fashion statement is the one that's always in style. Well, that and pretty much anything by Chanel.
First Comes Fashion is probably the most comprehensive online source of live, front row seat streaming for the major collections at fashion week. With a lineup of live streaming shows that includes Christian Siriano, Cynthia Rowley, Michael Kors and Vivienne Tam, FCF is well worth the price of admission - which just so happens to be your email address.
Plus, they've got great recaps and debriefings after every show - including the ones they're not covering. So, you can almost feel like you've seen it all, even if you're only seeing it on your computer screen.

I know, I know, AOL hasn't been in style since Kate Moss was still dragging her heroine chic heels back and forth on the runways. But, believe it or not, AOL's Stylist.com is a great source for what's happening on today's runways, with full fledged fashion coverage, features on the celebs sitting courtside and more.
They've even got an exclusive deal to
live stream
most of the shows happening at the downtown fashion week offshoot - M.A.C. & Milk. Which means that
Stylist.com
is the best spot to catch collections by fashionably fringe folks like Altuzarra, Erin Fetherston, Jeremy Scott and more.
see more on Stylelist.com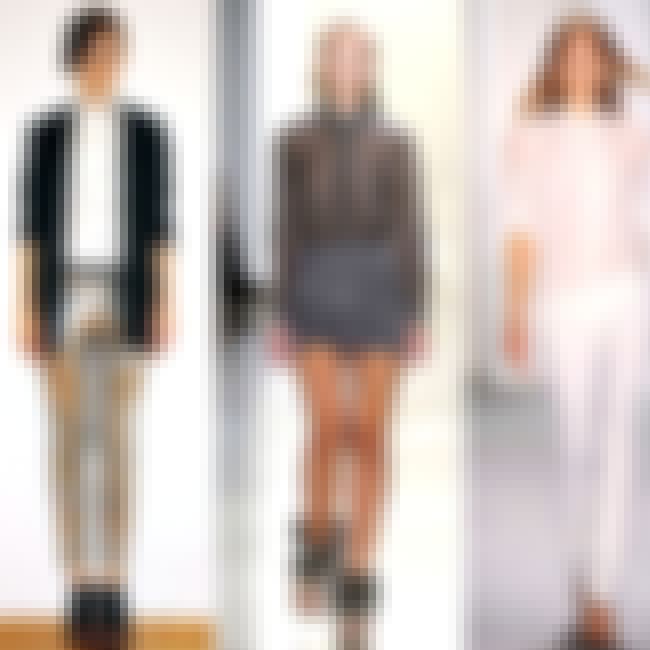 Since Style.com is owned by the same company that publishes Vogue, you'd expect it to be a definitive destination for all things fashion week. And it is. With reviews of all the shows, and slideshows to match, this is a great site to get your fashion fix from pics.
And while they do have live streaming of some shows, what they have that's really cool is the ability to watch a slideshow with the looks 'in motion', meaning that as you're going through the slides, you can quickly click to see a few seconds of the model actually walking in the ensemble. They also have a fab timeline feature that lets you see a designer's evolution from collection to collection. Because she who does not know history is doomed to repeat shoulder pads. Or something like that.
see more on Style.com
Okay, so everyone knows about Twitter. But, what you might not know is that some of the most fabulous front row folks on fashion week can be stalked - I mean, found - on the mighty microblogging site.
Some great people to follow for the front row fashion week perspective (list courtesy of Mashable ) :
Official Twitter Fashion Week Microsite
@WomensWearDaily
see more on Twitter