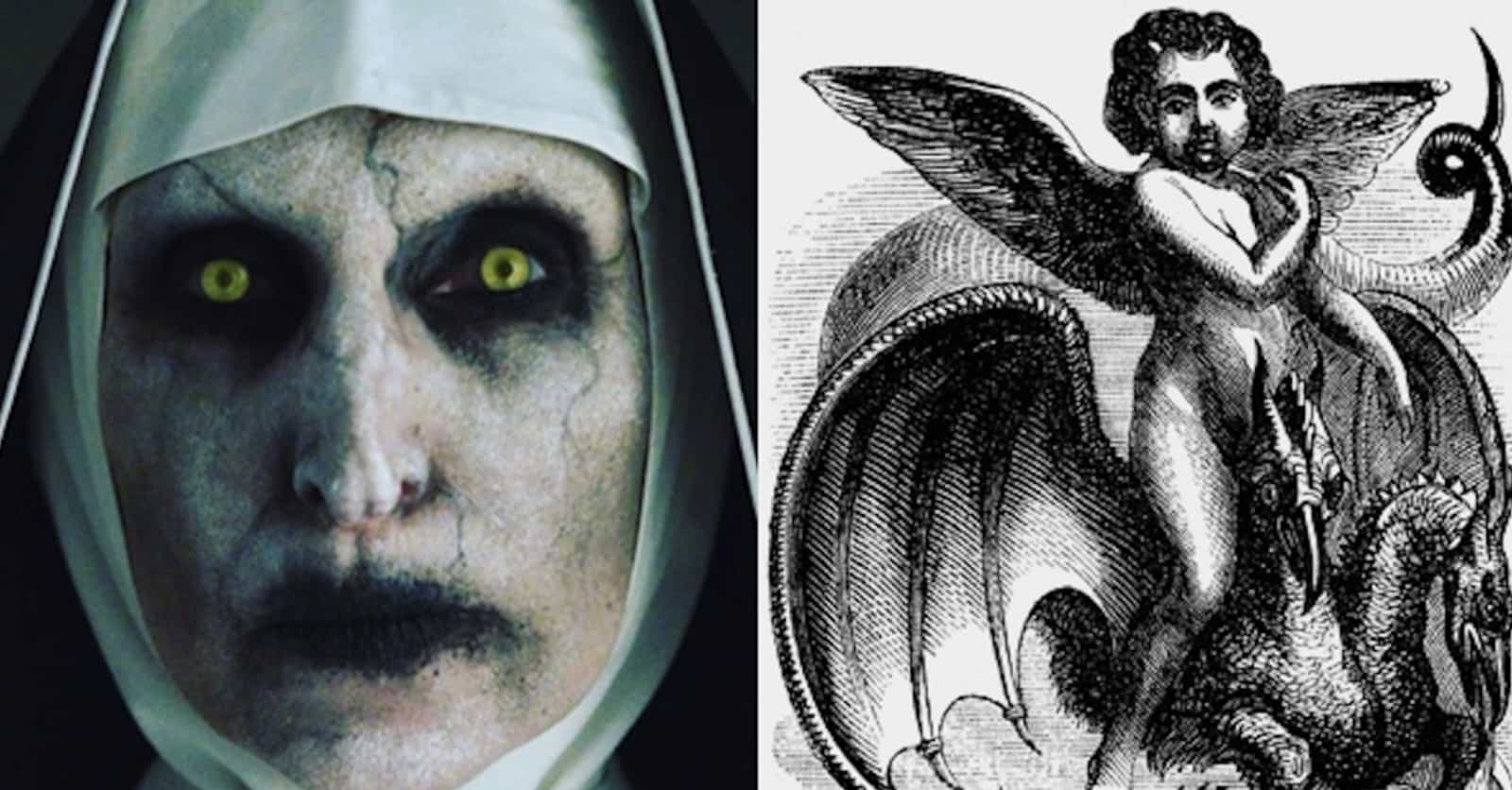 Photo: user uploaded image
How To Summon Valak, The Demon Featured In 'The Conjuring 2' And 'The Nun'
It's not every day that a demon gets name-dropped on the big screen, but Valak's certainly been making a splash. For those who want to know how to summon Valak, the internet has your back. Be careful, though: The demon from The Conjuring universe isn't quite how he appears in the movies. In fact, a grain of salt should be taken whenever learning about demons, whether it's on the internet or in films. After all, demonology isn't a precise science.
That said, whatever happens when summoning Valak happens at your own risk - possession and all.
---
Photo: Michael Pacher / Wikimedia Commons / Public Domain

The 'Pseudomonarchia Daemonum' Outlines An Intricate Method Of Conjuring Valak

The Pseudomonarchia Daemonum is a grimoire from the 1500s that classifies, organizes, and outlines the summoning rituals for various demons. It names Valak as a great president of Hell, with angel's wings and a face like a young boy. He rides a two-headed dragon and answers questions about hidden treasure and the locations of serpents.

To summon him, the general evocation ritual of the Pseudomonarchia Daemonum is used. This requires fasting for three to four days until all pollutants are cleansed from the body. Once properly cleared, the summoner makes a circle and calls out to the spirit by name and rank while holding a ring in hand. Then, the summoner recites their own name and a page-long prayer that can be found in the Pseudomonarchia Daemonum. If done correctly, Valak should appear within the circle to offer all kinds of hidden knowledge.