Money
The Worst Ways the Wedding Industry Is Stealing Your Money

749 votes
172 voters
19.1k views
22 items
List Rules Vote up the most frivolous wastes of money that you only think you need for your wedding because the wedding industry is trying to trick you.
From Pinterest to wedding blogs to wedding magazines, brides are getting bombarded with amazingly cute wedding ideas - that cost a lot. Even the adorable DIYs - like hand-made signs and mason jars all add up to way more than you think. So if you're planning a wedding, it's imperative that you check out this list of the many varied ways the wedding industry is stealing your money - and remember that at the end of the day, your wedding is about publicly declaring your love for your spouse and starting your life together among family and friends.
Just ask any bride who's been through it and done the math - the "smallest" things (i.e., dance-floor sandals for everyone, seating table signage, witty decorative signs, and over-the-top invitations) end up costing the most. But the wedding industry has you so convinced that you need these things to have the perfect day. Guess what? These unnecessary wedding expenses aren't what the day is about.
All these unnecessary wedding expenses might have you thinking, well, I'll just "DIY" it. Unless you're Martha Stewart with perfect penmanship and decades of crafting experience behind you, "hand-made" and "DIY" just means custom-made - because you're going to need to hire someone to "hand-make" all those cute wedding decorations you don't need in the first place.
While no one is saying you should elope (although, it's a great option for many couples), definitely take a look at this list of wedding industry tricks
before you fork over your life savings in exchange for your wedding day.
Printed "Write Advice for the Couple" Coasters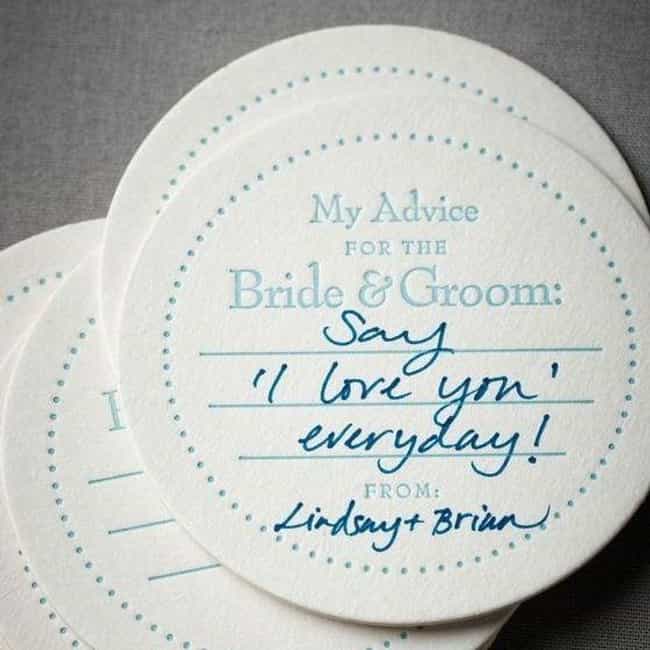 Coasters are for wet drinks. At the end of the night, all you're going to have is a bunch of watery notes that you're not going to even be able to read.

Is this unnecessary?
Wedding Couple Branded Water Bottles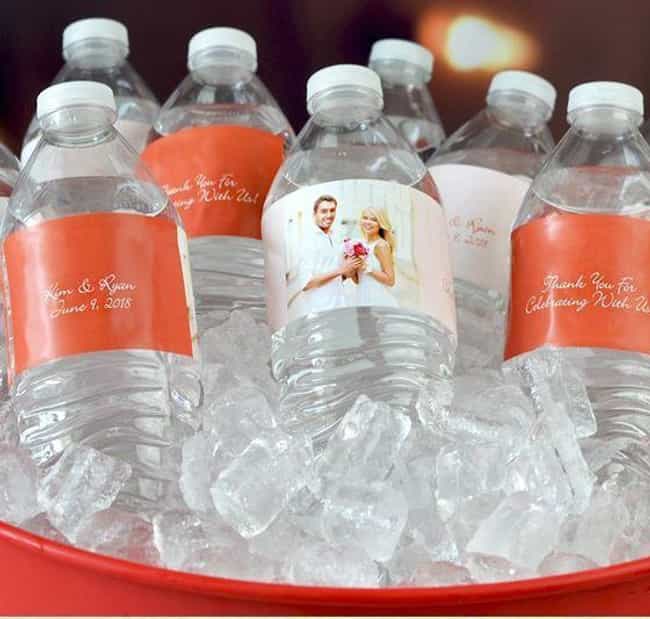 Unless your family owns a water company, this is just a normal bottle of water that's been re-wrapped and it's yet another expense that won't be just a drop in the bucket.

Is this unnecessary?
Dancing Shoes for Everyone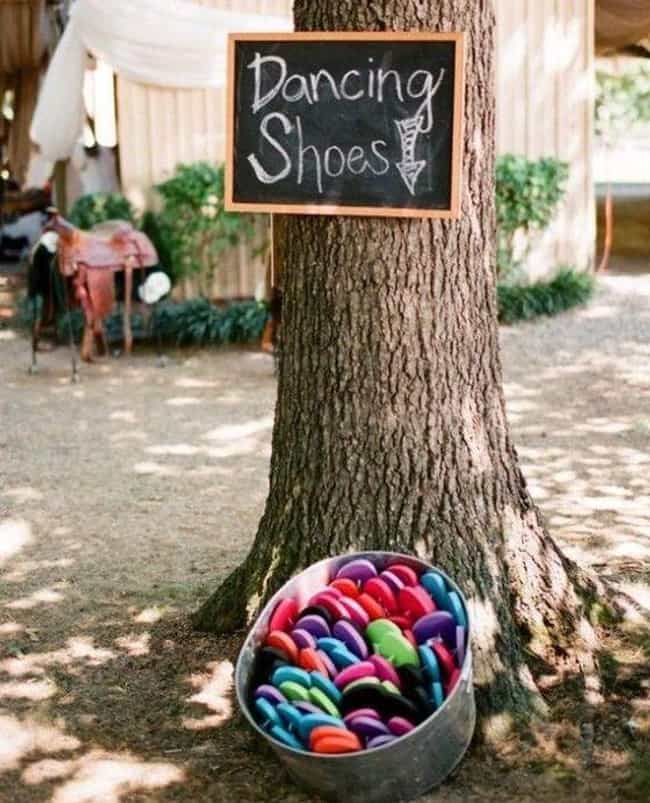 People know they are coming to a wedding. They know they're going to be dancing, which means they know they're going to need to find some comfortable shoes to wear on the dance floor. Even if cheap sandals cost $1.00, if you have 200 guests... well, you can do the math.

Is this unnecessary?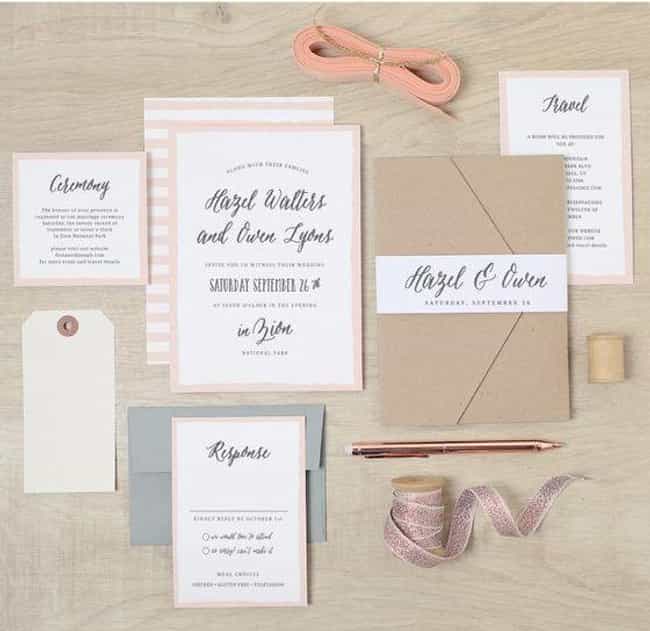 Your wedding invites do not need to have millions of fold-overs and pockets and ribbons and pop-ups and who knows what else. They don't need to sing, dance, or spill glitter all over your guests. You also don't need to spend oodles of dollars for your guests to have "an experience" when they open the invite. Most will end up in the trash once the wedding is over anyway.

Is this unnecessary?