Watchworthy
Hugo Movie Quotes

Updated June 8, 2017
416 votes
145 voters
33.2k views
15 items
'Hugo' movie quotes represent some of the best lines from Martin Scorsese's epic family adventure/drama film (based on the 2007 Brian Selznick book 'The Invention of Hugo Cabret'). This fantastical, gorgeous movie is already getting serious Oscar buzz, so why wouldn't it contain some awesome movie quotes? We're talking about Scorsese here, after all, and we're talking about the legendary director's first-ever 3D movie (and one for kids, to boot). I've compiled what I think are some of the best quotes from 'Hugo,' though I'm sure there are many more. See a favorite listed? Vote it up! And if I've left off your personal favorite 'Hugo' movie quote, add it to the list.
In 'Hugo,' a 12-year-old orphan, Hugo Cabret (Asa Butterfield) sets out on a journey through 1930s Paris to find out more about his father (Jude Law) and the mysterious automaton he's created. Hugo lives in a train station, where his uncle tends to the many clocks. There, he meets young Isabelle (Chloe Moretz). Together, Hugo and Chloe try to unlock mysteries while eluding the evil train station inspector (Sacha Baron Cohen).
'Hugo' was hailed by many critics as being one of Martin Scorsese's great films. The Hollywood Foreign Press Association (HFPA) apparently agreed: 'Hugo' garnered multiple 2012 Golden Globes Awards nominations, including Best Motion Picture Drama, Best Director and Best Original Score.
Looking for more great family adventure movies quotes? Check out these lists for the best lines from
'The Muppets,'
'Arthur Christmas,'
'Jack and Jill,'
'Puss in Boots,'
'Happy Feet 2'
and
'Harry Potter and the Deathly Hallows, Part II.'
Data-driven recommendations based on voting from over 40 million monthly visits to Ranker.
Try the free app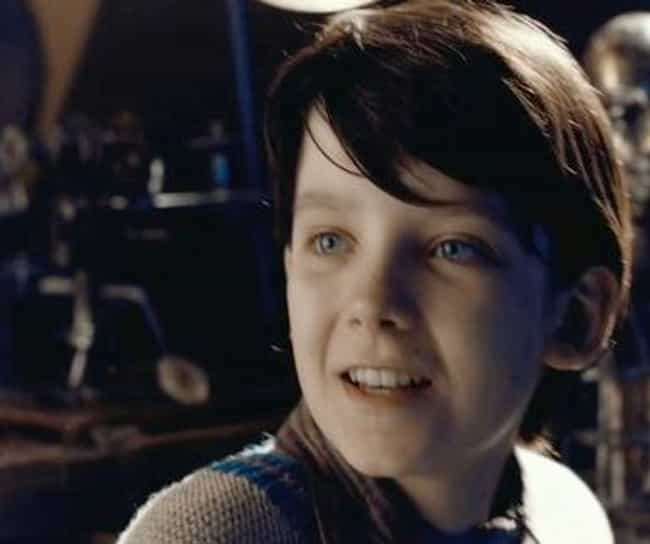 Hugo: "I'd imagine the whole world was one big machine. Machines never come with any extra parts, you know. They always come with the exact amount they need. So I figured, if the entire world was one big machine, I couldn't be an extra part. I had to be here for some reason."
Words of wisdom from Hugo Cabret. He is on Earth for a reason, even if he's not sure yet what that reason is...
Should this be higher or lower?

Mama Jeanne: "You've tried to forget the past for so long. Maybe it's time to try and remember."
Toy salesman George Melies (Ben Kingsley) is Isabelle's guardian. He's also a famous French filmmaker, who is bitter and destitute because his many great works went largely unnoticed and, out of frustration, he destroyed the films. Here, his wife, Jeanne (Helen McCrory) tries to convince him that it is possible for his reputation to be restored.
Should this be higher or lower?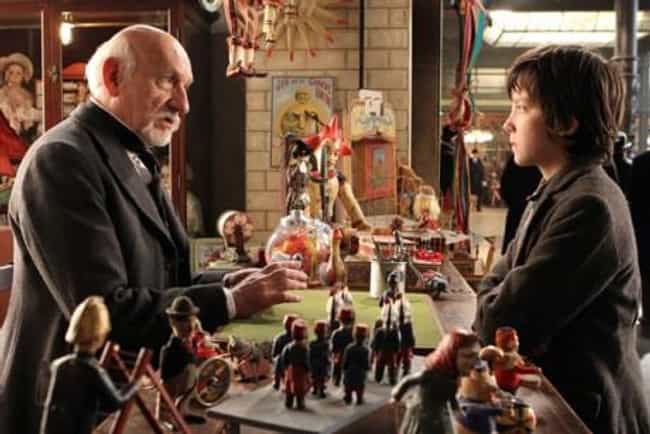 Georges Melies: "If you ever wonder where your dreams come from, look around: this is where they're made."
Melies explains to a young Hugo that there is true magic in movies.
Should this be higher or lower?

George Melies: "My life has taught me one lesson: Happy endings only happen in the movies."
Hugo: "The story's not over yet."
George Melies' bitterness is understandable, but with the help of those who care for him (including Hugo and Isabelle), the former filmmaker might be redeemed, after all.
Should this be higher or lower?