Weird History Inside The Extremely Corrupt, Yet Highly Organized World of Russian Prostitution

13.1k views
13 items
Follow
The Soviet Union outlawed prostitution when it formed its communist bloc in the early 20th century, though there was still an underground market for sex, as there always is. After the fall of the Soviet Union in 1989, although the sex industry in no way disappeared, the Russian government targeted prostitution and increased penalties to try to deter sex workers and tamp down on what had turned a prolific trade into a potential breeding house.
Historically, regulating the sex industry in Russia hadn't really been a concern until Peter the Great and his 18th century military reforms. After that, Russia started keeping track of sex workers, giving them licenses to sell themselves and even setting up official brothels to entertain the troops.
During the nineteenth and early twentieth centuries, however, Russian red light areas in Moscow and St. Petersburg grew. Called tochka — Russian for "location" or "spot" — the outdoor markets where women sold themselves in Moscow's or St. Petersburg's red light districts became centers of organized criminal activity, and rampant abuse of the sex industry caused a trafficking crisis that authorities were reluctant to acknowledge and address.
Despite the industry's large and lengthy geopoliticial history, the negative elements of prostitution and the sex trade in Russia today are as widespread as ever. Today, the Wilson Center estimates that one billion people in Russia are living in what can be fully considered modern sex slavery.
A Tochka Is A Misleadingly Cute Euphemism For A Sex Market, Where Men Can Shop For Women
In the mid-2000s, prostitution in Moscow soared. To find a sex worker, one only had to visit a tochka, or meeting place. Tochka were located throughout Moscow and, when someone came to view the merchandise, he would ask the first girl he saw to see his options. From there, a car would lead you into a side street where a mamochka, or older woman, would ask you how pretty you wanted your girl to be. Prices ranged from $100 to $700 depending on appearance. Once a preference was made and a price was agreed upon, women would be paraded in front of the car's headlights.
It's unclear if these women are there by choice or are have been trafficked into a life of sex slavery. The economic downturn of the mid-2000s resulted in women from all over Russia flocking to cities like Moscow where they hoped to find a job but, as CNN reported,
"Many of the women working here are tricked into coming to Moscow on the promise of an education or a good job. They say others are simply kidnapped from their hometowns and forced to work as prostitutes in Moscow."
As of 2018, an estimated one million people are engaged in sex trafficking in Russia, as slaves or perpetrators.
Russia Has A Massive Sex Trafficking Problem
In 2013, Russia was downgraded to Tier 3 in the US Department of State's Trafficking in Persons (TIP) Report for "Not working to combat trafficking and failing to comply with the US minimum standards." Russia has long attempted to regulate the sex industry with inconsistent oversight, turning a blind eye to workers' rights and other protective measures. According to the Wilson Center,
"[The Russian government] has made the task of assisting trafficking victims a political one. From its policy of silence on human trafficking, the passage of a number of laws aimed at closing shelters that assist trafficking victims, and the promotion of government-sponsored media that politicize trafficking, it is clear that the Russian government views human trafficking as layered in political controversies."
Historically, Women Were Given Yellow ID Cards To Identify Them As Sex Workers
In 1843 under Czar Nicholas I, Russia set up committees to register and inspect sex workers. When a woman appeared before the committees, she surrendered her passport in exchange for a "yellow card" or "yellow ticket." This yellow card was meant to be a way that the police could monitor the sex industry, keeping track of where workers sold their wiles as well as to make sure they had regular medical inspections. Yellow cards were issued to those who worked in brothels and included a range from higher, elite ladies of the night to the seedier, more low-income variants.
The cards made it difficult for women to hide from authorities and to keep one's profession as a prostitute a secret. It also made it difficult for individual prostitutes to carry on business, although pimps and "individual" prostitutes did exist. Individual prostitutes that were caught by the police and examined were given "blank sheets" and were the most vulnerable sex workers in Russia.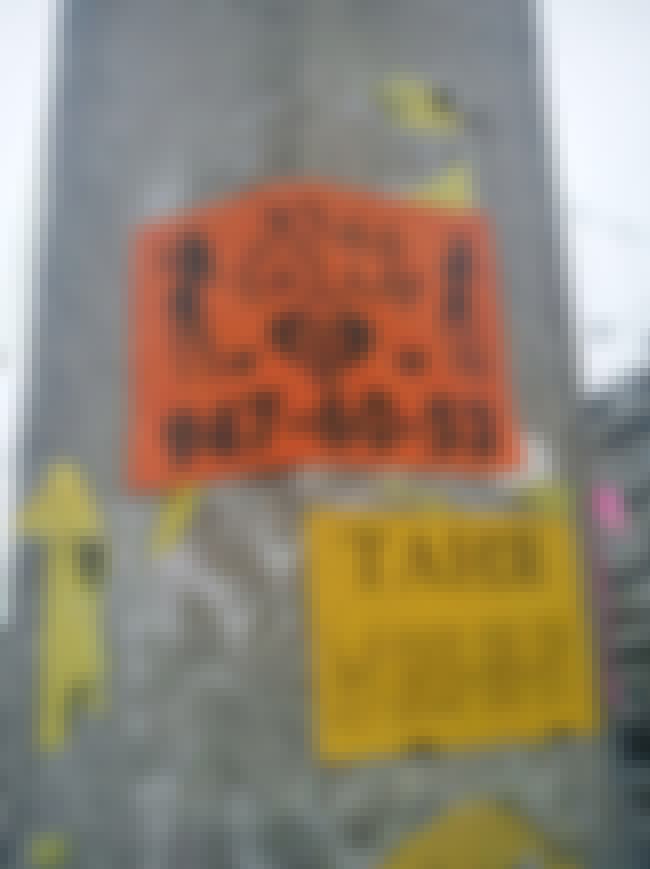 Running A Brothel In Modern Russia Can Lead To 5 Years In Prison
During the 1920s, the Russian government introduced laws to punish pimps and brothel proprietors. The same punitive actions aimed at preventing prostitution exist in modern Russia where running a brothel can result in a five-year jail sentence. As a result, many brothels simply don't have a formal pimp or brothel-keeper and prostitutes conduct business on their own. The estimated three million prostitutes in modern Russia are able to pay rent and have a guard while pocketing the rest of their money in what many women consider to be a perfectly respectable profession. Not everyone is able to thrive, however, and there are still dangers around every corner. According to a filmmaker who documented prostitution in Moscow,
"Often the clients have knives, knuckledusters, even guns sometimes. They beat up the guard and rob the women. When I asked why the police didn't help them, one of the ladies told me it was 'like the Wild West.'"