Weird History
Behind The Scenes Of "Freak Power," Hunter S. Thompson's Campaign For Sheriff Of Aspen

You might not expect a wealthy skiing town and famed Gonzo journalist Hunter S. Thompson to have a long history together. However, Thompson and Aspen, CO, go back all the way to 1967. At the height of the hippie peace movement, Thompson found himself in a city divided, and he wanted to lead the way into a progressive future. The writer ran for sheriff and made a slew of ludicrous promises that frightened some and excited others.
While many new voters applauded Thompson's willingness to embrace progressive ideas, others were terrified by his radical viewpoints and Democrats and Republicans eventually banded together to make sure Thompson wasn't elected. Things got contentious, and on the night of the election, armed guards patrolled Thompson's ranch to stop would-be assailants from making good on their death threats.
Thompson's political campaign was as amusing as it was heavily contested, and when all was said and done the results were closer than many imagined possible. On top of spawning yet another wild Thompson story, an explosive Rolling Stone article, and the fascinating retrospective Freak Power - Hunter S. Thompson's Campaign for Sheriff by Daniel Joseph Watkins, echoes of Thompson's legislative aims - from cannabis legalization to limiting land developer rights - resonate throughout contemporary politics.
Local Aspen Lawyer Joe Edwards Inspired Thompson To Run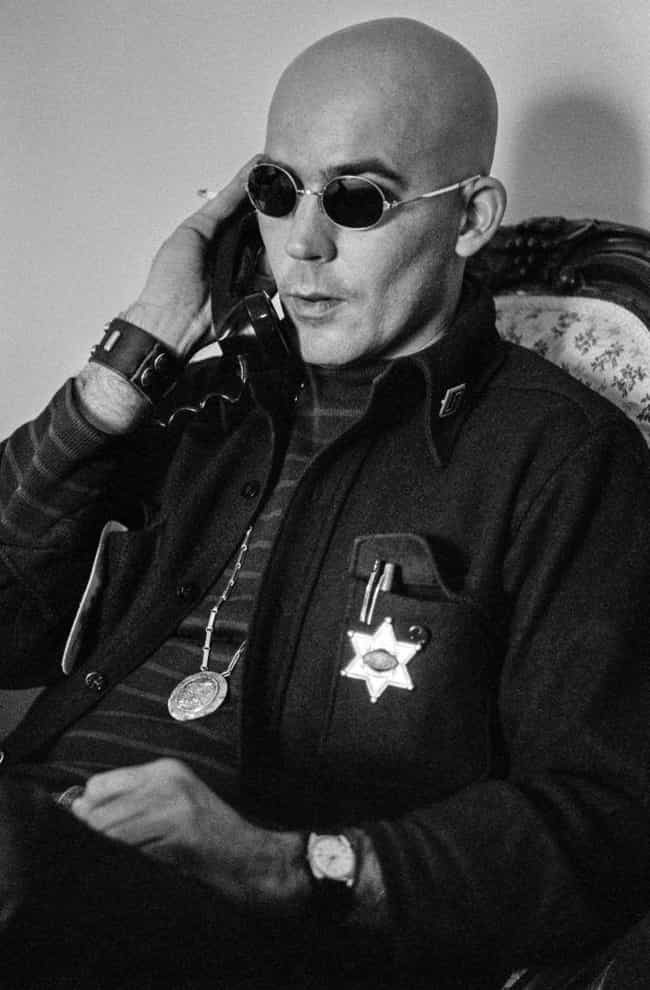 In 1967, Thompson moved to the Aspen, CO, area, intrigued by its natural beauty and growing counterculture. The following year, a local controversy broke out after a group of hippies were arrested for "vagrancy" and defended by lawyer Joe Edwards. According to Edwards, the arrests evidenced a pattern of bias against people who appeared hippie-like. He succeeded in getting his clients off, and even got local magistrate and known hippie-hater Guido Meyer removed from office.
At first, Thompson wanted to help Edwards win Aspen's 1969 mayoral election. However, after Edwards's campaign exploded, the possibility of him winning went from a hopeful fantasy to realistic prospect, prompting Thompson to embark on a follow-up campaign for the position of sheriff in 1970. In a retrospective article from Rolling Stone, Thompson explained:
Throughout the campaign I'd been promising, on the streets and in the bars, that if Edwards won this Mayor's race I would run for Sheriff next year (November, 1970)... but it never occurred to me that I would have to actually run; no more than I'd ever seriously believed we could mount a 'takeover bid' in Aspen.
The book Freak Power - Hunter S. Thompson's Campaign for Sheriff by Daniel Joseph Watkins collects dozens of photos from the early days of Thompson's campaign trail.
Thompson Called The Election Period "The Battle Of Aspen"
In 1969, Joe Edwards lost the mayoral election by six votes. Despite this defeat, Thompson was inspired by his friend's candidacy, and wrote an article for Rolling Stone titled "The Battle Of Aspen." In the piece, Thompson explains how young progressive candidates like Edwards are the general public's ideal because only they fight to change the government so it meets new social and cultural needs.
Thompson called this unique strength "Freak Power," and used the term as a centerpiece for his platform when he ran for sheriff in 1970. Long-time Aspen natives - often older and traditional - hated Thompson's approach, but young and radical new arrivals were excited by him. The Freak Power movement's strange combination of libertarian and authoritarian ideas raised eyebrows and attracted media attention.
On Law Enforcement: No Guns, But Drugs Are Okay As Long As They're Free
One of Thompson's most radical campaign promises involved disarming the Aspen police force while officers were on patrol. He felt police officers were too willing to resort to violence, and therefore couldn't be trusted to hold weapons in public. At the same time, Thompson advocated for lax drug legislation, especially for relatively common substances like cannabis. According to Thompson, drug dealers should still be held accountable for their actions, as "no drug worth taking should be sold for money."
On The Environment: Get Rid Of Paved Roads And Make Hunting Only For Locals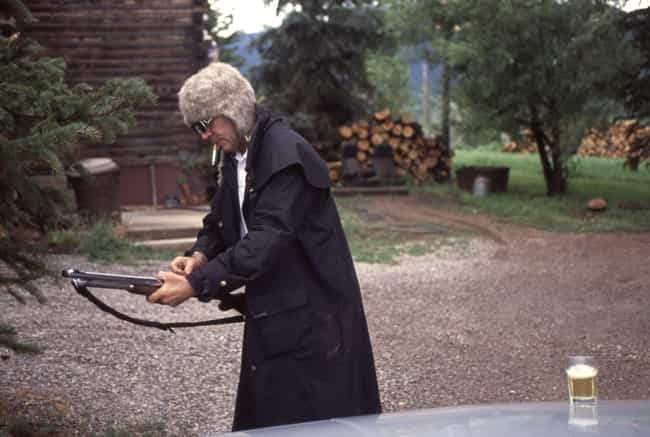 If elected, Thompson promised he would rip up the streets of Aspen with jackhammers and replace the pavement with natural sod. Rather than drive from place to place, residents would travel by foot or by bicyle, though there would be a "huge parking lot and auto-storage lot on the outskirts of town" to store visitors' vehicles.
Thompson was a fan of fishing and hunting, but suggested only Aspen residents should be allowed to legally obtain permits. Under Thompson's rule, any outsiders who violated the law would be prosecuted heavily.