Weird History
Hunter S. Thompson's Daily Drug Regimen

The outlaw newsman Hunter S. Thompson will forever be remembered as the pioneer of gonzo journalism, a veritable rock star of writing, a champion of the Constitution, and an eccentric, misanthropic crown prince of madness. However, if there's one aspect of his infamous life and legacy that may be more well-known than his acclaimed writings - like Fear and Loathing in Las Vegas and Hell's Angels - or his long-form, genre-bending editorials, as well as missives for Rolling Stone, it's his propensity for almost unimaginable substance abuse.
His alcohol and hard drug intake was unrivaled even by the most outlandish rock gods, movie stars, and Beat poets. Some of his friends recall his love of smoking weed out of a human skull, while others remembered his habit of downing an entire bottle of whiskey every day. Truly, Thompson's daily intake of an immense number of substances sounds like it would doom a normal human, but Thompson was anything but normal. To truly appreciate the depths of his now-legendary love of vice, here's a breakdown - from observers, reporters, and even the man himself - of what he consumed on a daily basis, from the time he woke up to whenever he went to bed the next morning.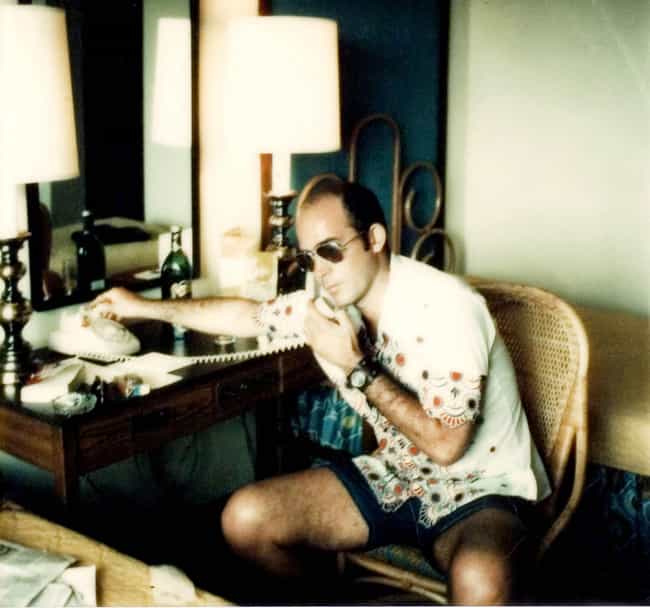 A Breakfast Of Four Bloody Marys, Two Margaritas, And Six Lines Of Coke
Thompson wrote about his decadent breakfast in a brief essay titled "Breakfast of Champions." The gonzo writer said he always liked to eat the meal by himself, and never before noon, explaining, "Breakfast is a personal ritual that can only be properly observed alone, and in a spirit of genuine excess."
And this excess extended to his food, drinking, and substances of choice:
The food factor should always be massive: four Bloody Marys, two grapefruits, a pot of coffee, Rangoon crêpes, a half-pound of either sausage, bacon, or corned-beef hash with diced chilies, a Spanish omelette or eggs Benedict, a quart of milk, a chopped lemon for random seasoning, and something like a slice of Key lime pie, two margaritas and six lines of the best cocaine for dessert.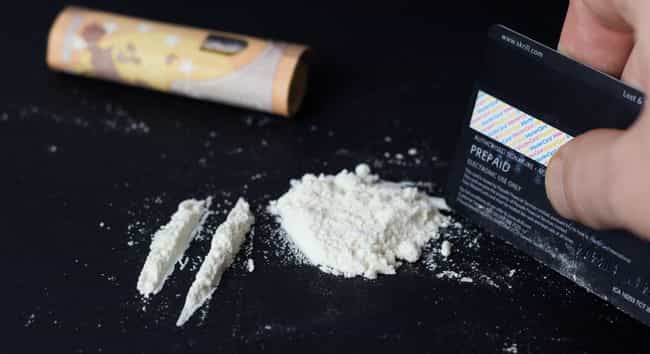 Bumps Of Coke Every Half-Hour
In E. Jean Carroll's 1993 biography of the celebrated journalist, Hunter: The Strange and Savage Life of Hunter S. Thompson, Carroll shares what she claimed was Thompson's daily routine and itinerary, from getting up in the afternoon to his eventual rest the next morning. One thing that stands out is Thompson's repeated bumps of coke every 10-30 minutes.
According to Carroll's account on a day in the life of Thompson, he used small amounts of coke at "3:45 pm, 4:15 pm, 4:30 pm, 4:54 pm, 5:05 pm, 5:45 pm, and so on until the evening, which was when the real cocaine use began in earnest."
According to an interview with Thompson's son, Juan, his father "needed" coke to function during the day, especially in his older age. After he'd done it for so many years, using small amounts of coke throughout the day "was a maintenance thing."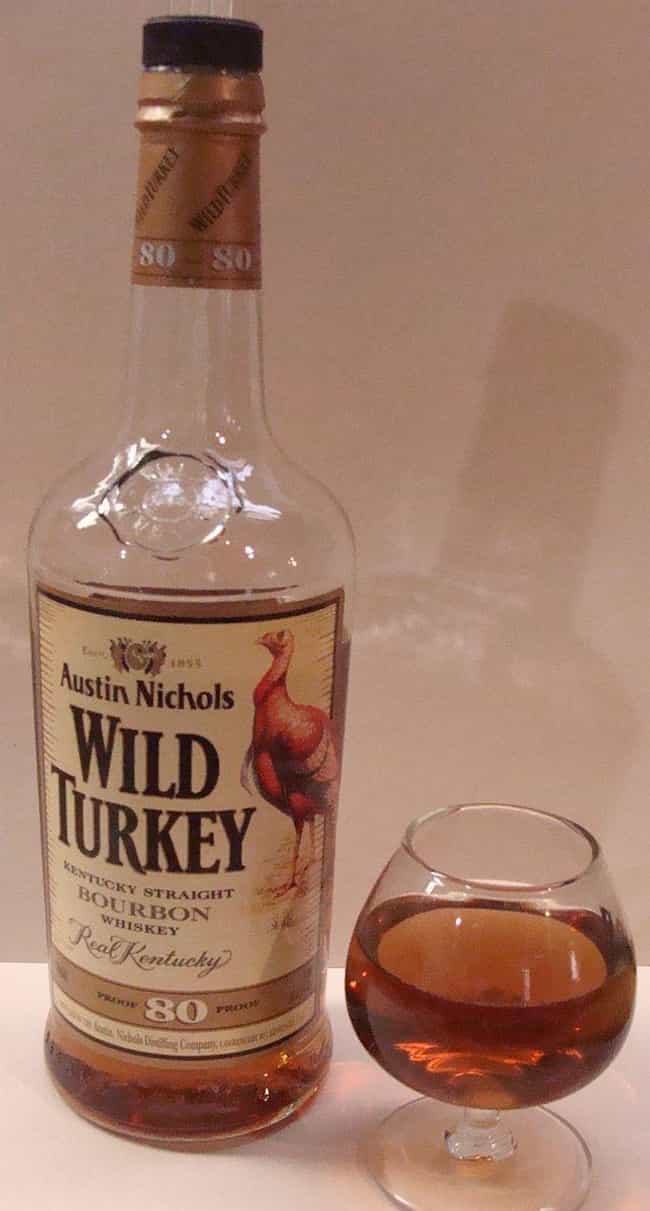 Thompson may have loved his margaritas and beer, but the liquor that will always be inexorably linked to Thompson is whiskey. And, for over a decade, the one kind of whiskey he swore by was Wild Turkey, a Kentucky bourbon.
"Aw, man. I drank this like some sort of sacrament for - I mean, constantly - for I think 15 years. No wonder people looked at me funny," Thompson said in an interview with The Atlantic in 1997. "This is what I drank, and I insisted on it and I drank it constantly and I liked it."
Thompson became infamous for his love of Wild Turkey, and references to his consumption appeared in his meta-fictional novel Fear and Loathing In Las Vegas, as well as his seminal Fear and Loathing on the Campaign Trail '72. Thompson was also known for refusing to sit down with interviewers until they first downed a glass of his go-to bourbon.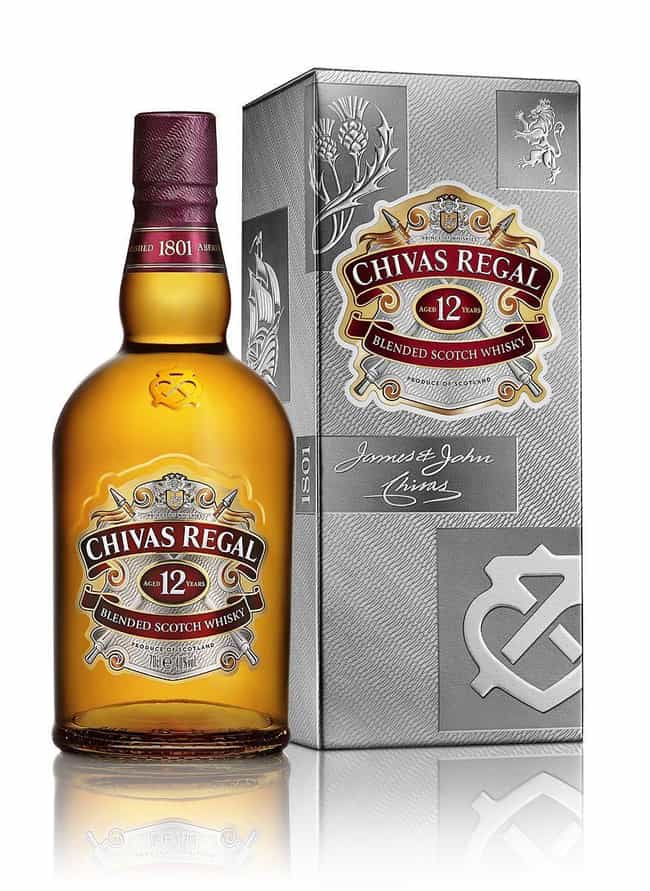 Multiple Glasses Of Chivas Regal For Breakfast, Lunch, Dinner, And In Between
While Thompson was known for his Wild Turkey consumption in his 20s and 30s, he lost his taste for it in his later years. Speaking with The Atlantic in 1997, Thompson said he "laid off it for six months," then had a glass of it at a bar by "accident" and couldn't stand the taste anymore. He added, "It almost knocked me off the stool. It's like drinking gasoline."
This may be why Chivas Regal apparently became his booze of choice when he was in his late 50s - at least according to E. Jean Carroll's full recounting of a day in the life of Thompson. According to Carroll's recounting, Thompson would wake up at 3 pm and enjoy "Chivas Regal with the morning papers."
Throughout the course of the day, Thompson would drink another glass of the blended Scotch whisky an hour later, and ultimately wound up drinking between four and six glasses a day, if not more.