Weird Nature These Incredible Animal Rescue Stories From Hurricane Harvey Will Restore Your Faith In Humanity

3.2k views
14 items
Follow
Hurricane Harvey already looks to become one of the worst disasters in American history, and human lives make up only a fraction of those affected by the storm and historic rainfall. Animals saved in the aftermath of Hurricane Harvey never stood a chance on their own, and deserve as much attention as any life affected by this awful tragedy. As evidenced by before-and-after rescue dog pictures, any species appreciates and benefits from a bit of compassion, and the victims of Harvey, human or otherwise, warrant yours. Since many of these poor critters got left behind by their families, which actually constitutes a crime, they will likely continue to face adversity even long after this tragedy subsides.
The Hurricane Harvey animal rescues below highlight the remarkable rescue efforts and risks being undertaken in areas ravaged by hurricane damage and high floodwater. Organisms of various types, from birds to bats to an armadillo, all benefited from the good grace of the brave souls out doing their best to save lives. Animal rescues, like animal prosthetics, may not be something you think about every day, but when you do, it does put a little warmth in your heart.
This Chicken And Kitten Couple Whisked Away In Blankies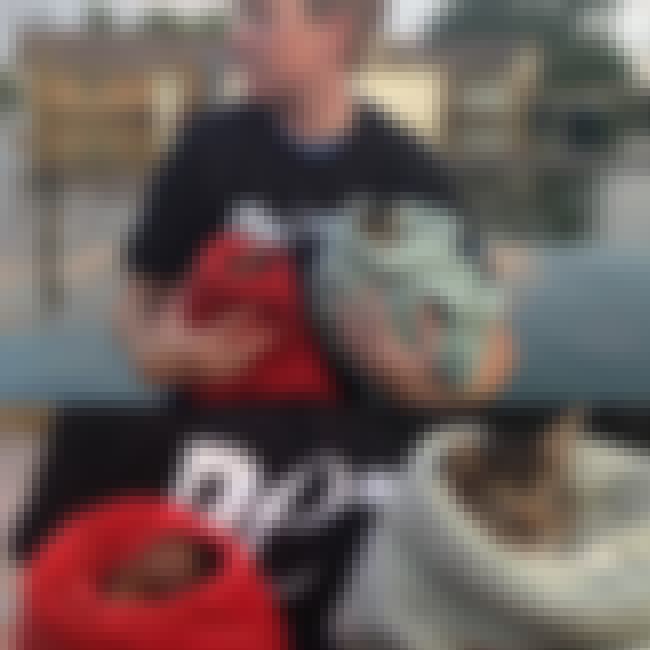 Volunteers failed to save every chicken - many sadly passed away when their coops filled with water. When PETA came across this flooding chicken coop, they found this young chicken along with several others before it was too late. Volunteers wrapped him in a warm blanket with his kitty friend, whom they found atop an umbrella, and gave them each much needed snuggles.
Volunteers Attempted To Rescue A Colony Of 250,000 Bats
Houston residents walking across the Waugh Bridge during Hurricane Harvey encountered a devastating sight: hundreds of dead or struggling bats floating in the rising water below the bridge. A colony of 250,000 bats, known residents of the bridge, desperately needed help as these mammals must be completely dry in order to fly.. Several volunteers spent day and night scooping bats out of the water, putting them in plastic bins, and taking them to safety. The volunteers did not stop until it was too dark to see.
Firefighters Swam This Pig To Safety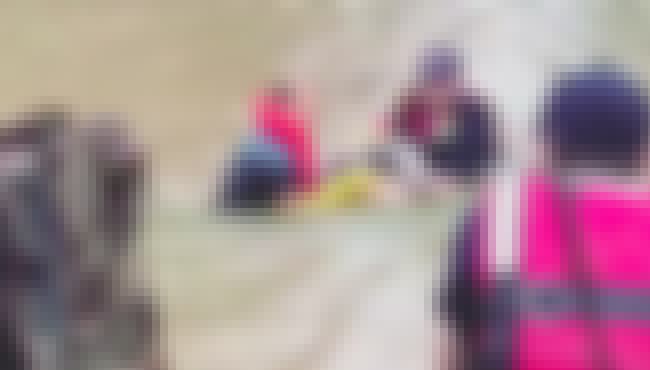 After flood waters rose too high, the Eicher family threw their valuables into a garbage bag and evacuated – the only problem was Penny, their pet pig. The Eicher family raised Penny since she was just eight-weeks-old, and refused to leave without her.
Firefighters arrived in the morning on a raft to evacuate the whole family – including the Eicher's children and dog. They brought them all to safety, but Penny was a bit big for the raft. Instead, they swam Penny the pig through shoulder-deep water out to the truck. Rescue workers then moved the family to a gas station to wait out the storm, where Penny provided sequestered evacuees some much needed joy. Everything truly does happen for a reason.
This Dog Was So Happy To Be Rescued, He Hugged The Rescue Workers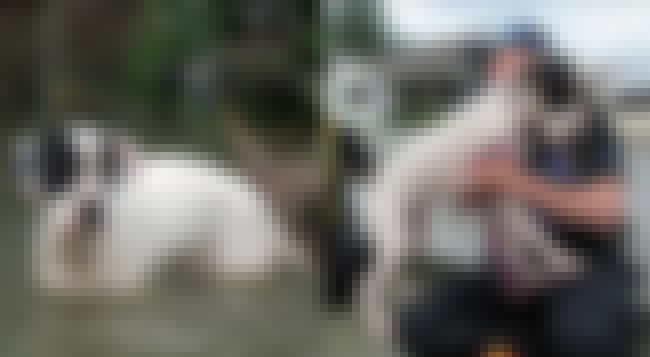 PETA found two dogs in chest-deep water. With the water quickly rising, these pups needed saving as soon as possible. Thankfully, volunteers drove by on a flat-bed boat and rescued the scared pups. One of the dogs was so excited to be rescued, it climbed up onto a volunteer and wouldn't stop trying to give him hugs.