Unspeakable Times
Husbands On Snapped Who Should've Seen It Coming

The television series Snapped paints chilling portraits of people who have done the unthinkable: taken a life. All too often, it seems that these women have committed murder for no reason at all and without provocation. But some of the best Snapped episodes involve people you can just tell are a little off. They're so obviously not quite right that someone should have gotten them help before things got violent. It sounds awful to say, but it's true: there are husbands on Snapped who should've seen it coming.
Surely there were some signs that these men weren't safe around their spouses. Maybe the husband was physically abusive, or cheating on his partner. Or maybe he had all the money in the family – greed can be a powerful motive. Whatever the reason, a savvy viewer can see these men were all but marked for a violent end. The very worst murders on Snapped are the ones you can see coming from a mile away.
Pamela Smart Convinced Her 15-Year-Old Lover To Kill Her Husband
Pamela met Greg Smart at a New Years Eve party in Derry, NH, in 1986. The two immediately bonded over their love for heavy metal music, and by 1989, they were married. Soon, however, both Smarts began affairs.
Twenty-two-year-old Pamela Smart worked as an instructor in a self-awareness class at a local high school. That's where she met 15-year-old Billy Flynn, a volunteer in the program. It wasn't long before Smart and Flynn became lovers.
Smart began talking to Flynn about getting a divorce from Greg. But she didn't want to lose her furniture or her dog – or miss out on her husband's $140,000 life insurance policy. So, on May 1, 1990, Flynn and three teenaged accomplices went into the Smart home and fatally shot Greg in the head. Smart blamed the horrific crime on Flynn, but still received a life sentence. Flynn was sentenced to life with parole.
Since incarceration, Smart has been beaten up for telling on a relationship between two inmates, and she's sued the state of New York after racy photos of her were released in the National Enquirer (they were reportedly taken by a guard at the prison). Flynn, meanwhile, was released from prison in 2015. The three accomplices all received short sentences, and have all been released as well.
Stella Nickell Thought Her Husband Was A Bore, So She Poisoned Him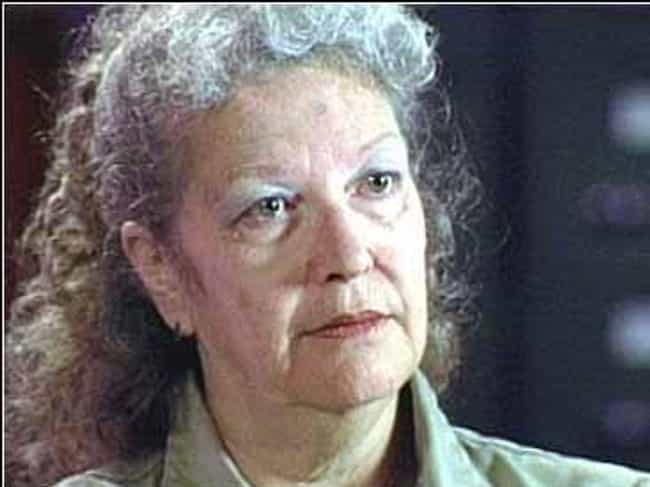 Stella thought Bruce Nickell was a lot of fun when she met him: he liked to drink and party hard. But then he decided to get sober, and began spending more time sitting around their Auburn, WA, home. Nickell soon became bored with her husband, and according to her daughter from a previous marriage, frequently talked about killing him and claiming his life insurance money.
Nickell began researching poisons, and ultimately laced a bottle of Excedrin pills with cyanide. In June 1986, she gave her husband four of the pills after he complained of a headache. He died, but that wasn't enough for Nickell. To cover her tracks, she distributed other bottles of tainted Excedrin around the area. Another woman wound up dead.
The authorities eventually traced the poisoned pills back to Nickell; she had inadvertently left flakes of aquarium cleaner in the medicine. She maintained her innocence in her husband's murder, but was still sentenced to 90 years in prison for product tampering.
Stacey Castor Murdered Two Husbands With Antifreeze And Tried To Frame Her Daughter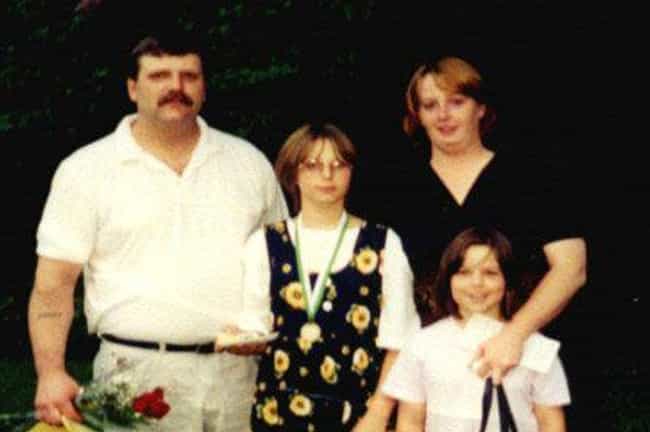 David Castor should have probably been a little suspicious of his wife Stacey; her previous husband had died an untimely death. The Clay, NY, couple were married for two years before they began fighting constantly. In August 2005, Stacey Castor called the police and told them her husband had locked himself in their bedroom, and would not open the door nor answer his phone. When police arrived, they found David dead in his bed from an apparent suicide. He was buried right next to Castor's ex-husband, Michael Wallace.
Investigators later realized that Castor had killed her husband by force-feeding him antifreeze through a turkey baster. After that discovery, the body of Castor's first husband, Michael Wallace, was exhumed; he had also been killed via antifreeze poisoning.
As if the deaths of her husbands weren't bad enough, Castor also attempted to murder her own daughter, Ashley, so she could frame her as being guilty of the murders. In 2007, Castor gave her daughter a drink mixed with pills and Ashley fell into a coma. But the police caught on, and Castor was arrested. She was found guilty of murder and attempted murder, and sentenced to 51 years to life in prison. She died from a heart attack while incarcerated in 2016.
Nancy Seaman Killed Her Husband With A Hatchet After An Argument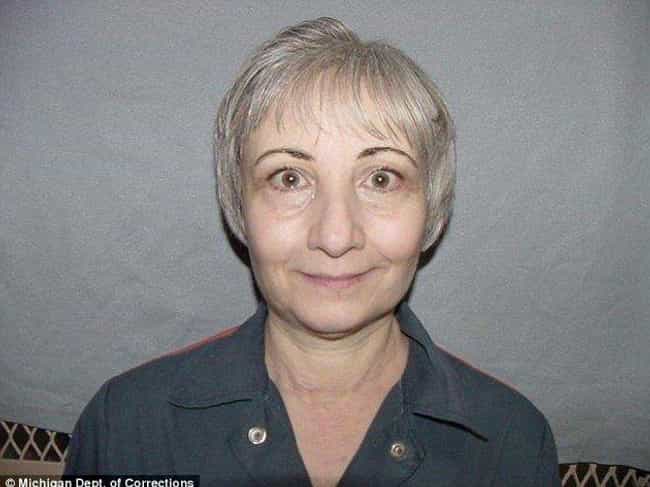 Nancy Seaman was a fourth-grade elementary school teacher in Farmington Hills, MI – not exactly the stereotypical axe murderer. But Seaman was known to frequently fight with her husband Robert, and he reportedly got physically violent.
Eventually, Seaman grew tired of the constant fights and abuse, and she purchased a condo with the intention of leaving her husband. Once Robert found out, they got into an argument. Seaman left, bought a hatchet, and returned home, where she struck Robert 15 times with the hatchet and stabbed him 21 times with a knife.
After the brutal murder, Seaman went to her job as usual. Later that day, Seaman returned home and wrapped her husband's corpse in a tarp and placed him inside her SUV. Three days later, the police found Robert's body, and Seaman was arrested and charged with his murder.
During the trial, Seaman pleaded self-defense, claiming long-term abuse during their marriage. But ultimately she was found guilty, and sentenced to life in prison.