READ
I Saw 100 Bands in 2018 and Ranked Them

My name is Clark, the founder of Ranker. ("Hello, Clark."). I rank stuff - I can't help it. And I see a lot of live music.
As far as "live music year grades" go, even with sooo many shows I would only give my 2018 concert-year a B-, and only that high due to quantity. For example my 2015 concerting (the only other year I saw this many shows) featured a lot more A+ longtime road monsters, some of whom sadly have hung it up for good. Also 2018 didn't include any spectacular one-of-a-kind shows and because of the state of rock music in todays pop culture, there just wasn't much "hearing a big artist starting to break or at their peak" edge to the live shows I caught (Jack White excepted). Still, there is always great music to be seen, and living in LA where so many great artists are based is a privilege I don't take for granted.
A few things to note, before you start bitching that I'm missing Kanye or whomever. I don't really listen to pop, hip-hop, or contemporary R&B or EDM (those Coachella / Bonnaroo / Lollapalooza ships have sailed for me these days, sadly). I don't just listen to rock music, but I generally feel that the popular music of this decade is way too overproduced for my tastes.
I've seen over 2000 live performances. I don't go see bands I don't already like, so if someone ranks low on this list or if I'm saying "negative" things, it's in a different context than a typical reviewer-type who is paid a salary to write about whatever music they are assigned and who has to cover the popular artists of the day. If I like a band, I will usually see them numerous times over their career (you will see some repetition in the top 20 or so here as a result), so my commentary is from that perspective, often comparing a performance to other times I've seen the band. If bands mix up their setlists I may catch them multiple times on a tour, as you will see. Yes many of the pics are blurry - they were all taken by me, from my spot watching the show, often not right in front of the band. I barely understand the camera settings in my phone, don't have photo passes to gigs and am not "professionally" reviewing these shows. I do this for fun, and to remember the show where I saw it.
1
Spiritualized - Orpheum Theatre, Los Angeles Oct 16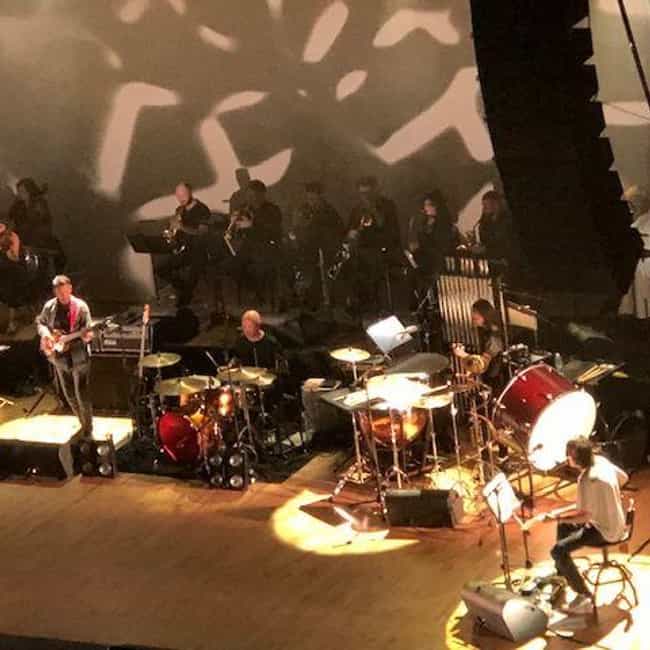 Spiritualized are an absolute must see band for me, but even on that level, this was a special show. Perhaps it's that And Nothing Hurt, performed here in full, is arguably their second best album. A two hour+ show book-ended by "Hold On" and with timeless Spiritualized classics on both sides of the new-album-in-sequence performance. Gospel choir, horns - Jason brought it all.
Setlist:
1. Hold On
2. Come Together
3. Shine a Light
4. Stay With Me
5. Soul on Fire
6. Broken Heart
And Nothing Hurt
7. A Perfect Miracle
8. I'm Your Man
9. Here It Comes (The Road) Let's Go
10. Let's Dance
11. On the Sunshine
12. Damaged
13. The Morning After
14. The Prize
15. Sail on Through
Encore:
16. So Long You Pretty Thing
17. Out of Sight
18. Oh Happy Day
19. Hold On
2
Phish - The Forum, Inglewood Jul 27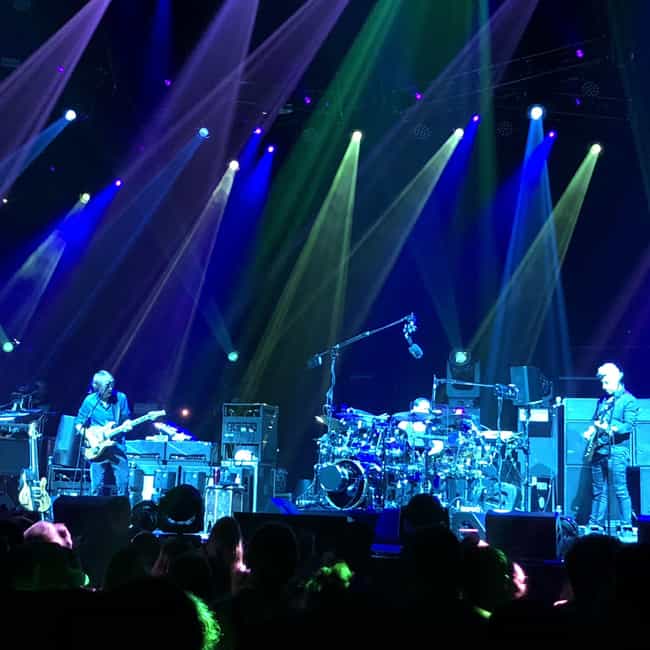 Definitely upper quartile of Phish shows I've seen. Both sets were spot on. Great jamming.
Set 1:
1. Chalk Dust Torture
2. Everything's Right
3. Rift
4. Wolfman's Brother
5. How Many People Are You
6. Horn
7. Water in the Sky
8. Twenty Years Later
9. Sand
Set 2:
10. Blaze On
11. Down With Disease
12. Simple
13. Ghost
14. Bouncing Around the Room
15. Mike's Song
16. Slave to the Traffic Light
Encore:
17. Sleeping Monkey
18. Weekapaug Groove
3
Neil Young + Promise of the Real - Arroyo Seco Weekend, Pasadena Jun 23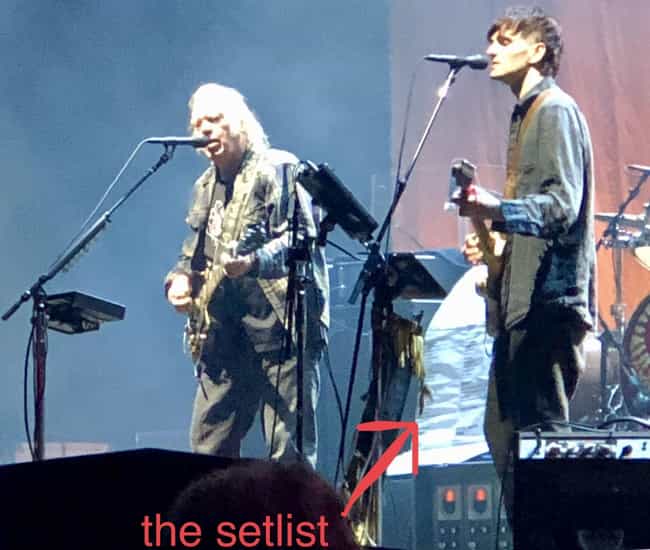 Prior times seen: approx 30, in different Neil-incarnations
Review: When I eventually make the list of Most Successful People Who Give The Least F@#ks, Neil will be right up there at the top. This performance was perhaps the first time a festival headliner has played not just without a setlist, but without any semblance of a plan.
A huge list of about 100 potential songs was posted by the drum riser. Before every song, Young and the band stopped and huddled to make make a plan. This wasn't great for momentum, but few people on this planet give fewer f*cks than Young, so he didn't seem particularly bothered by the intermissions while the band huddled deciding what to play next. The result certainly wasn't a typical "classics" set. Judging by the tunes selected – as well as a few of Young's on-stage comments about the children who'd been separated from their parents by US immigration officials a few days prior – Neil was picking songs that reflected his emotional state. Young even gave Willie Nelson's sons Micah and Lukas spots to each sing their own originals; Micah's included the titular track from his obscure 2017 album, Everything Is Bullsh*t (Willie Nelson will also be high on that aforementioned list I need to make).
The band played way later than expected, clocking well over two hours, coming back for multiple looong encores, and generally saving the crowd-pleasers for those (by which point half the festival crowd had headed home, of course). A set that opened with a 23 minute jam on a totally obscure track ("Like An Inca") was probably not to everyone's taste, but consistency issues aside, I certainly had a great time, particularly after missing all the secret, last-minute shows Young played in the surrounding LA area in 2018. That said, given how great "electric Neil" shows always are, this wasn't one for the alltime list.
Setlist:
1. Like an Inca
2. F*ckin' Up
3. Cortez the Killer
4. (Forget About) Georgia
5. Everything is Bulls*#t
6. I Am a Child
7. Lotta Love
8. Rockin' in the Free World
9. Hey Hey, My My (Into the Black)
10. Angry World
11. Powderfinger
Encore:
12. Ohio
13. Down by the River
14. Roll Another Number (For the Road)
4
The Smashing Pumpkins - The Forum, Inglewood Aug 31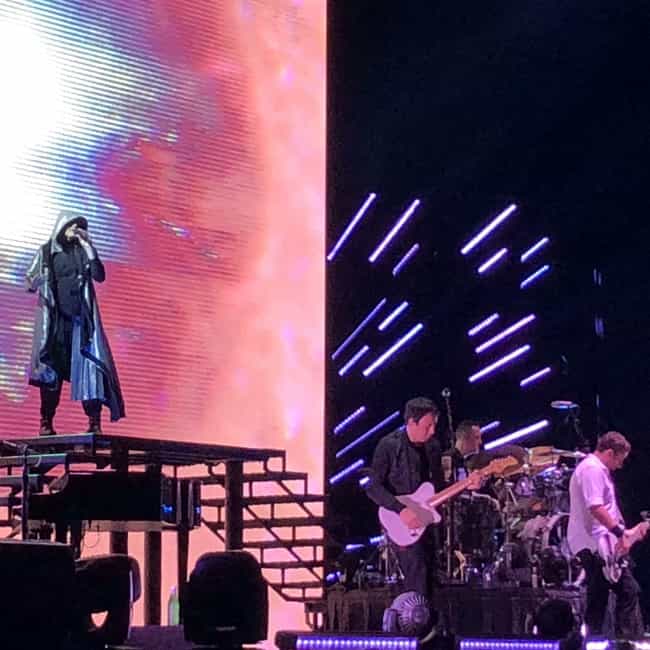 Review: well, this was quite a spectacle (yes, that's Billy Corgan up on the platform emoting in that stylish cloak). Three hours of carefully curated Pumpkins classics with most of the original lineup alongside Corgan's 2010's foil Jeff Schroeder. The setlist was A+, the performance was an A. The visuals did have their cringeworthy moments (easily 20+ minutes worth of Billy childhood imagery projected on the big screens) but hey, Corgan has always been an emotional artist and it's hard to fault him showcasing what makes him such a unique talent. I have liked most - not all - of Corgan's Pumpkins-branded output since the original lineup disbanded, but for whatever reason have not seen those lineups live (saw Zwan once. . .), so this might have resonated even bigger as a result.
Setlist:
1. Mellon Collie and the Infinite Sadness
2. Disarm
3. Rocket
4. Siva
5. Rhinoceros
6. Space Odditiy
7. Drown
8. Zero
9. The Everlasting Gaze
10. Stand Inside Your Love
11. Thirty-three
12. Eye
13. Soma
14. Blew Away
15. For Martha
16. To Sheila
17. Mayonaise
18. Porcelina of the Vast Oceans
19. Landslide
20. Tonight, Tonight
21. Stairway to Heaven
22. Cherub Rock
23. 1979
24. Ava Adore
25. Try, Try, Try
26. The Beginning Is the End Is the Beginning
27. Hummer
28. Today
29. Bullet With Butterfly Wings
30. Muzzle
Encore:
31. Solara
32. Baby Mine