Music
I Saw 100+ Bands In 2019 And Ranked Them

Updated February 27, 2020
3.9k views
104 items
Back in 2015, I unintentionally saw over 100 bands, triggering my inner ranking compulsion. My completist gene also came out last year when the tally also crossed the 100 sets mark (as it did 2018). I can't help it, being Ranker Emeritus. So here they all are . . .
Usual disclaimers - I'm a middle-aged dude who is a massive fan of rock music and many related genres. That said, I haven't liked pop music since the disco era, never dug much hip-hop, and contemporary R&B and country production values also aren't my thing. To put in context, I loved every Coachella through 2016, but the more recent bills are very much not my taste and I doubt I will ever go again. I'm writing this up from a live-music-fan-who-is-loyal-to-his-faves perspective, not some paid "reviewer". Except for a few timekilling sets at festivals, every band on the list was someone I have listened to and enjoyed before seeing live. And yeah, as you will see many of these bands I've seen time and time again over the years. Professional critics don't compare tours to prior tours, but some of us concert nerds do think that way. I know I'm not the only one of us out here, so hopefully I'm not just writing this for myself.
Also, I'm aware that many of the photos here are blurry or just plain suck. I'm not a professional photographer, and don't want to cut into my enjoyment of a show by worrying about getting a photo pass (most of the time I buy a ticket anyhow). So, the photos are taken from my personal vantage point, and maybe with a drink in the other hand.
So - themes of 2019 in live music?
Killer visuals - video screens, stage sets. Seriously fantastic - and in a year without a Roger Waters tour, no less. Rock bands have really stepped up their use of production technology.
I saw a lot of great live performances last year, but 2019 was somewhat lacking in jawdropping one-of-a-kind epic shows. With one exception, the Chris Cornell Tribute at the Forum, which was hands-down an amazing night. Because of the way the show broke down, I've left the shorter performances off this list and broken out the 4-7 song segments as their own items.
Wow. Maiden at #1? Well . . . yeah.
Even without a perfect setlist.
How else can you rank a live show list beyond just utter joy? The vibe at this show was really special.
First show I've seen in this new outdoor soccer stadium that replaced the old Sports Arena. Maiden had it sold out to the (23,000?) max, with a crowd who had by far the highest energy level of anything I saw this year, on a perfect summer Saturday night. While the setlist wasn't perfect, they did play "Where Eagles Dare" - a massive treat (still, a band with this many classics and zero radio hits shouldn't feel obligated to play certain songs ("Iron Maiden", "Fear of the Dark") every. single. show).
Still, a minor quibble. Let's face it, Maiden are always great, and metal bands's setlists are all on a spectrum of staleness. And with this year full of great, even excellent shows but no Radiohead, Pearl Jam, Phish, or Springsteen tours hitting LA (and I was vacationing when the Stones came and for the only Warren Haynes appearance in town), Maiden and their summer full moon outdoor Saturday night rabid crowd take my 2019 crown. Up the Irons!
Prior times seen: 9
Aces High
Where Eagles Dare
2 Minutes to Midnight
The Clansman
The Trooper
Revelations
For the Greater Good of God
The Wicker Man
Sign of the Cross
Flight of Icarus
Fear of the Dark
The Number of the Beast
Iron Maiden
The Evil That Men Do
Hallowed Be Thy Name
Run to the Hills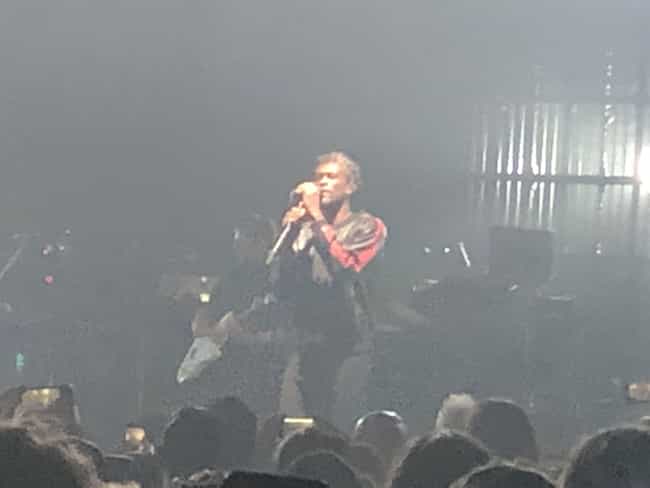 Whaaat? Massive Attack at #2???
Yeah another suprise. Billed as a Mezzanine album performance tour, this show was surprisingly about the most original performance I saw all year. Mezzanine indeed in full, but played very differently, plus six or seven incredibly well-chosen covers. In the last decade or so, Massive Attack have morphed into a truly killer sounding live act, which one wouldn't expect given their enigmatic "collective ethos." But this was a step up from the last few tours both sonically and just importantly, the video screen's visuals, even in the medium-sized Hollywood Palladium, were not only stunning but also basically a spot-on finger on the pulse of society today synched to some seriously deep and dark music.
Prior times seen: 3 or 4
I Found a Reason (The Velvet Underground cover)
Risingson
10:15 Saturday Night (The Cure cover)
Man Next Door (with Horace Andy)
Black Milk (with Elizabeth Fraser)
Mezzanine
Bela Lugosi's Dead (Bauhaus cover)
Exchange
See a Man's Face (Horace Andy cover, with Horace Andy)
Dissolved Girl
Where Have All the Flowers Gone? (Pete Seeger cover, with Elizabeth Fraser)
Inertia Creeps
Rockwrok (Ultravox cover)
Angel (with Horace Andy)
Teardrop (with Elizabeth Fraser)
Levels (Avicii cover)
Group Four (with Elizabeth Fraser)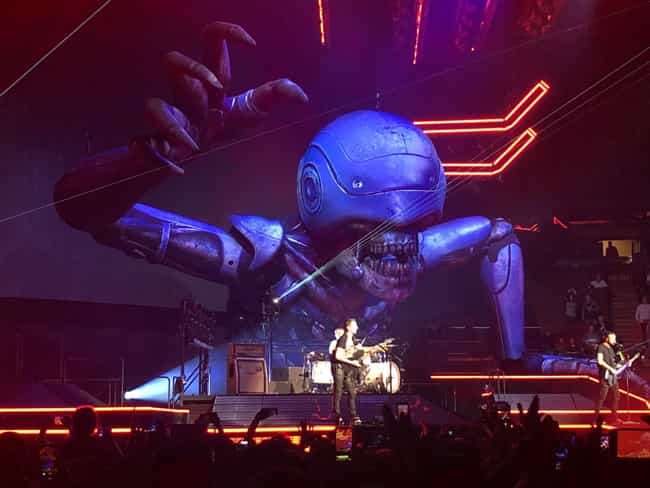 Muse?? I love Muse, but #3??? If you had told me at the start of the year this would be my Top 3, I'd have written off the concert year as mediocre. That would have been unfair as the year was packed with great shows, just not that many that were A+ special. This was hands down the best Muse show I've ever seen - they may have gone the extra mile given that Bellamy at least lives in LA?
25 songs and almost every single one had some kind of unique visual aspect in the stage production. It was really a hell of a show, even for Muse, who never really scrimp on showmanship. I can honestly say it was the best time I've ever seen them, and had been lukewarm on the 2018 album, Simulation Theory, until hearing these songs live. Said album has been on heavy rotation at home ever since.
Prior times seen: 7
Algorithm (Alternate reality version, shortened)
Pressure
Psycho
Break it to Me
Uprising
Propaganda
Plug In Baby
Pray (High Valyrian)
The Dark Side
Supermassive Black Hole
Thought Contagion
Interlude
Hysteria
The 2nd Law: Unsustainable
Dig Down
Madness
Mercy
Time is Running Out
Houston Jam
Take a Bow
Prelude
Starlight
Algorithm (encore)
Stockholm Syndrome/Assassin/Reapers/The Handler/New Born
Knights of Cydonia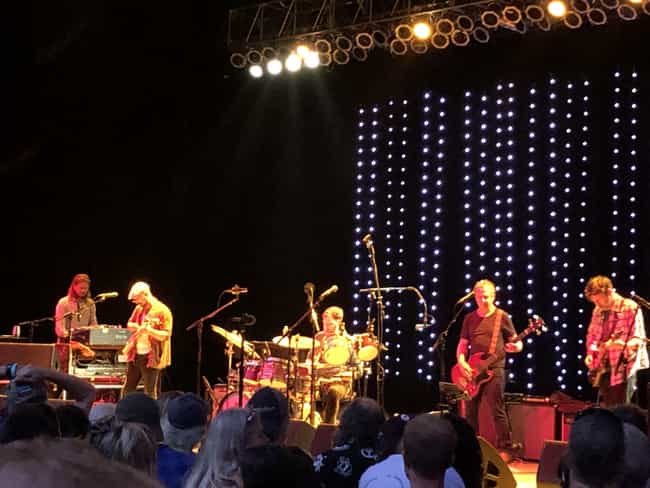 #4 is a band playing Grateful Dead songs without any members of the band? Hear me out here, as this was the best Dead-related live music of 2019 for me (and I saw Phil twice). Missed the opening song (thankfully, the most missable of the set) due to long security lines, but every other song played was either a really original choice for JRAD or jammed out deep and long, with every single jam landing. Russo was clearly emotional onstage, it being his first show since his daughter's birth a week prior. Maybe this was the driver - at any rate this was a truly stunning show even by high JRAD standards. Only frustrated that I can't find a soundboard of this one for some reason on archive.org yet.
Prior times seen: 1
Dancing in the Street
Eyes of the World
Let It Grow
Terrapin Station
Unbroken Chain
Lost Sailor
Saint of Circumstance
Shakedown Street
Let It Grow (Reprise)
Brown-Eyed Women
Truckin'
This Will Be Our Year
When U Love Somebody
Caravan
Not Fade Away