Sports
I, Tonya Movie Quotes

Updated June 21, 2018
185 votes
76 voters
7.1k views
9 items
List Rules Vote up the best quotes from I, Tonya.
I, Tonya movie quotes help tell the story of disgraced figure skater Tonya Harding including her rough upbringing and what led to her eventual lifetime ban from the sport. The biographical black comedy was directed by Craig Gillespie using a screenplay by Steven Rogers. I, Tonya opened theatrically in the United States on December 8, 2017.
In I, Tonya, Tonya's life as a one-time star of figure skating is portrayed in a part parody part docudrama. Viewers see Tonya Harding's (Margot Robbie as adult Tonya and McKenna Grace as young Tonya) early life as she was pushed into figure skating by mother LaVona Fay Golden (Allison Janney). Despite always being told she was never good enough, Tonya trained incredibly hard to fulfill her goal of becoming the best figure skater in the world.
But prior to the 1994 Winter Olympics, when Tonya was set to compete against rival Nancy Kerrigan (Caitlin Carver), Tonya's husband at the time, Jeff Gillooly (Sebastian Stan), and bodyguard, Shawn Eckhardt (Paul Walter Hauser), hatch a plan to level the playing field. What follows, including an attack, an FBI investigation and a lot of tears, is all portrayed in comical fashion.
I, Tonya was just one of several late 2017 films in theaters along with the likes of Star Wars: The Last Jedi, Mother!, Dunkirk, Baby Driver.
Everyone Has Their Own Truth
Tonya Harding: America. They want someone to love, but they want someone to hate, and the haters always say. 'Tonya, tell the truth!' There's no such thing as truth. I mean it's bulls***! Everyone has their own truth.
Speaking to the camera, Tonya shares some of her personal philosophy in this I, Tonya movie quote. Taking a play out of a politician's gameplay, she explains that truth is subjective.
Tonya Harding: When I was a kid did you ever love me or anything?
LaVona Fay Golden: You think Sonya Henie's mother loved her? Poor f***in' you. I didn't stay home making apple brown bettys. No, I made you a champion knowing you'd hate me for it. That's the sacrifice a mother makes. I wish I had a mother like me instead of nice. Nice gets you s***. I didn't like my mother either, so what? I f***ing gave you a gift.
Tonya Harding: You cursed me. You're a monster.
LaVona Fay Golden: Spilled milk, baby
Years later, Tonya confronts mother LaVona in these I, Tonya movie quotes. Tonya asks why her mother treated her so poorly, to which LaVona responds with a different understanding of the situation.
I Don't Have a Wholesome American Family
LaVona Fay Golden: Call that a clean skate? Stop talking to her. That girl is your enemy!
...
Bob Rawlinson: You need to see a wholesome American family.
Tonya Harding: I don't have a wholesome American family.
...
Tonya Harding: My entire life I've been told I wouldn't amount to anything. Well, you know what? Maybe I would.
In a series of I, Tonya movie quotes, Tonya's relationship with her mother, Lavona, is chronicled. Tonya never had a wholesome American family, rather one that often discouraged her.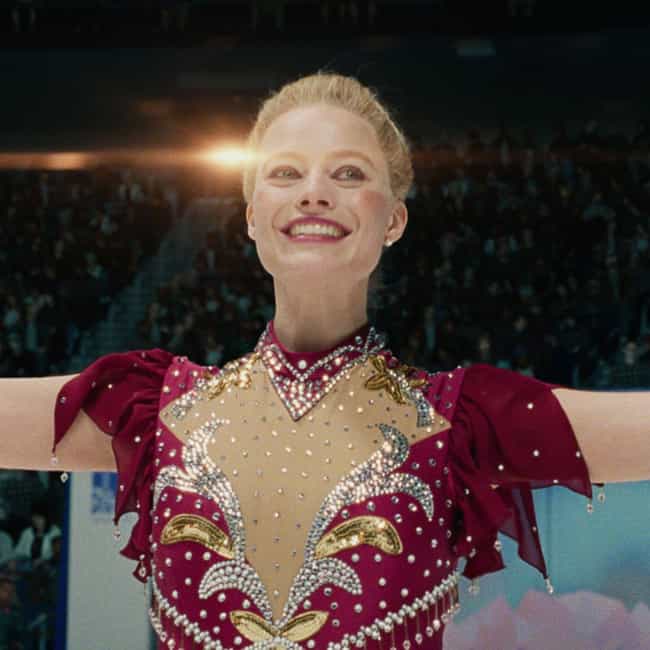 I Was the Best Figure Skater in the World
Tonya Harding: I was the best figure skater in the world at one point in time.
To provide a bit of background on her life, the title character boasts about her accomplishment in this I, Tonya movie quote. Yes, she was once the best figure skater in the world, at least for a moment in her opinion.