chain restaurants

IHOP Recipes

387 votes
272 voters
131.0k views
7 items
Follow
Embed
IHOP recipes - the easy way to prepare the best dishes from the IHOP menu. These are copycat recipes, not necessarily made the same way as they are prepared at IHOP, but closely modeled on the flavors and textures of IHOP's popular food, so you can bring these exotic tastes to your own table for a fraction of the cost.
IHOP (formerly International House of Pancakes) is a casual restaurant chain that specializes in breakfast foods such as pancakes, omelets, and French toast. The first IHOP opened in July 1958, and now there are more than 1,500 restaurants across the U.S. - as well as in Canada, Mexico, Guatemala, and Puerto Rico. IHOP is known for the variety of flavored syrups on its menu, and the chain also offers lunch and dinner items.
From Red Lobster Cheddar Bay Biscuits to Buffalo Wild Wings hot sauce, chain and franchise restaurants are popular destinations around the world. Eating out too frequently can be costly, not to mention that it's hard to control portion size, ingredients, or the style of cooking to suit your preferences.
What are the best IHOP menu items to make at home? Making IHOP recipes on your own allows you to save money while enjoying your favorite menu items from the casual dining spot. This list collections the best copycat International House of Pancakes recipes from around the Web.
IHOP's Famous Buttermilk Pancakes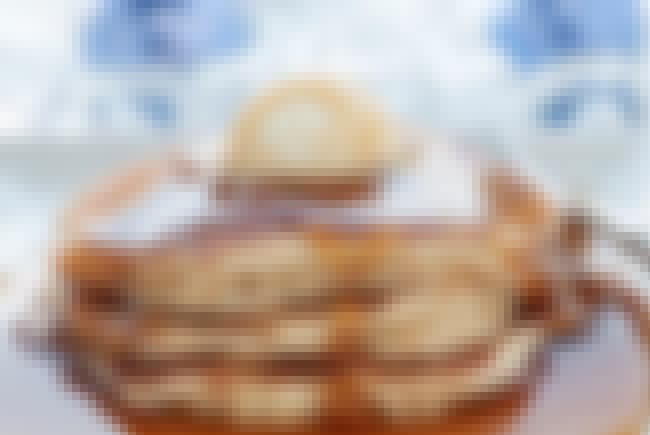 1 1/4 cup flour
1 1/2 teaspoon baking powder
2 1/2 teaspoon sugar
1/2 teaspoon salt
1/2 teaspoon baking soda
1/8 cup vegetable oil
1 egg ( slightly beaten )
1 1/2 cup buttermilk ( 1/8 - 1/4 cup more if needed to keep batter thinner )
- Place first five ingredients into a bowl; add buttermilk, oil and egg.
- Mix ingredients with a spoon; beat until smooth.
- Heat frying pan on medium-low heat; pour a little oil or non-stick spray.
- Pour batter to a desired size; if small bubbles show up, turn pancakes over. Makes 4-5 servings.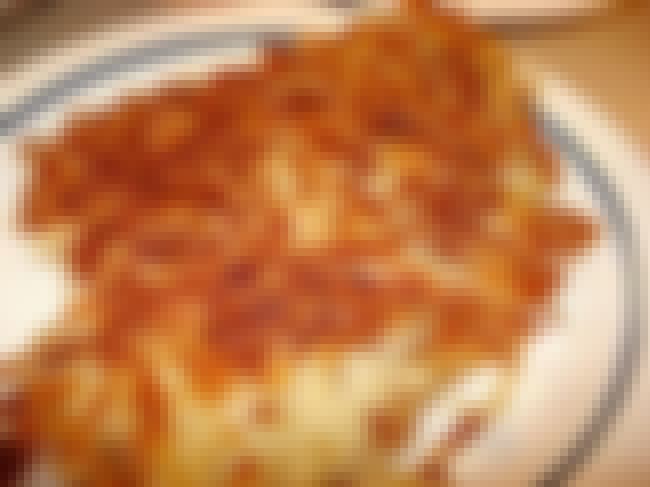 2 cold baked potatoes
1/2 cup cooking oil
2 teaspoons Lawry's Seasoned Salt
1/2 cup of cooked and diced breakfast meat
1/4 cup cooked and diced onion and green peppers
1/2 cup of shredded American cheese
- Dice potatoes; leave the skin on.
- Heat oil in a frying pan over medium heat.
- Add potatoes to the pan and season with salt.
- Put in the cooked meat, onions, green peppers; top with cheese.
- Cover with a lid; simmer for 6-8 minutes, until potatoes are warm and cheese is melted.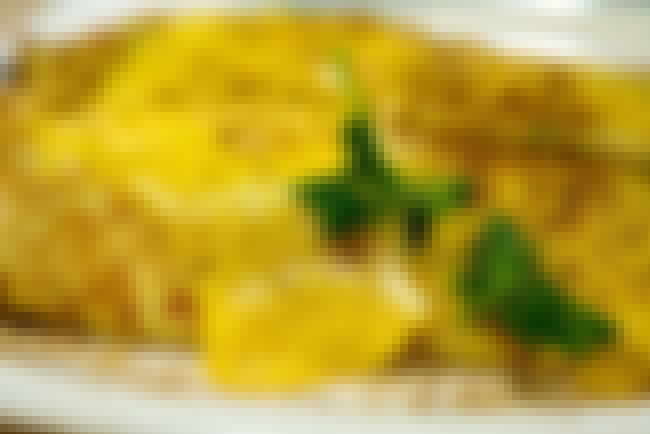 1 lb chicken breast (boneless, skinless, cubed)
3 garlic cloves (minced)
1 (10 ounce) can cream of chicken soup
4 ounces cheddar cheese (your preference, I prefer both!) or 4 ounces swiss cheese (your preference, I prefer both!)
10 ounces spinach (frozen or fresh, chopped, I prefer fresh)
1/2 cup milk
2 tablespoons butter
parmesan cheese (optional)
salt and pepper
* Crepe
1 cup flour
1 cup milk
4 eggs
1 tablespoon melted butter
1/2 teaspoon salt
- Combine flour, milk, eggs, butter and salt in a bowl; beat until lumps are gone, set aside.
- Saute chicken and garlic on butter until golden brown.
- Pour in milk and cream of chicken; simmer and reduce to low-medium heat.
- After simmer, put the spinach and cheese; keep stirring until the cheese completely melts.
- Season salt and pepper to taste; keep simmering until sauce is reduced.
- Crepes: In a lightly greased skillet, pour 3 tbsp of batter and spread as thin as possible; cook in low heat for about a minute.
- Pour 3/4 cup of chicken on each crepe on the center and wrap each side; top lightly with parmesan cheese.
IHOP Banana Bread French Toast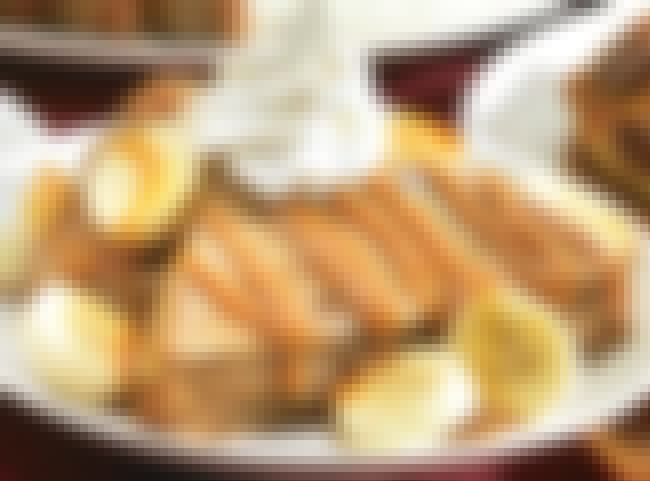 4 slices of banana bread
1 banana sliced
4 teaspoons butter
4 tablespoons caramel sauce
2 eggs
2 tablespoons milk
whipped cream
freshly ground nutmeg (optional)
- Whisk together 1 egg and 1 tablespoon of milk; pour whisked egg into a shallow dish.
- Heat a skillet over medium heat; add about 1 teaspoon of butter in the pan.
- Place 1 slide of banana bread into egg mixture; coat evenly, flip the bread over, and coat the other side of the bread.
- Place bread into skillet; cook for a minute on each side.
- Place bread onto a plate; slice 1/2 banana and place on french toast.
- Drizzle french toast with caramel sauce; place whipped cream on top.