watchworthy
presents
The Most Important Episodes Of 'Arrested Development'

Updated June 3, 2019
95 votes
18 voters
16 items
List Rules Vote up the AD episodes that mattered the most to the series overall.
Now, a list about a wealthy family who lost everything, and the one son who had no choice but to keep them all together. It's Arrested Development, one of the most revered sitcoms of the 21st century and a frequent mainstay on lists of television's greatest shows. The offbeat series follows the Bluth family, who made their fortune in real estate, only to lose it all through the dodgy dealings of patriarch George Bluth Sr. (Jeffrey Tambor).
His incarceration leaves the fate of the company hanging in the balance, paving the way for his son Michael (Jason Bateman) to nobly take the reigns. Michael not only has to turn the company around, he also has to manage the rest of his dysfunctional family: icy mother Lucille (Jessica Waters); sociopathic older brother Gob (Will Arnett); younger, babied brother Buster (Tony Hale); vapid twin sister Lindsay (Portia de Rossi), her hapless husband, Tobias Fünke (David Cross), and their cynical daughter, Maeby (Alia Shawkat) - who Michael's son, George Michael (Michael Cera) develops a hopeless crush on. The whole thing is narrated by the voice of executive producer Ron Howard.
Created by Mitchell Hurwitz, the series began airing on FOX in 2003. Though it gathered heaps of praise from critics early on, it failed to thrive on network television. Dwindling ratings in its third season led to its cancellation, despite impassioned petitions from fans (and the show itself) to keep it on the air. They got their wish in 2013 when Netflix revived the series for a fourth (and eventually fifth) season.
Every episode of Arrested Development is packed with self-referential humor and so many callbacks to previous gags that repeated binging is necessary to spot everything. Some episodes, however, are more essential viewing than others. Annyong!
Data-driven recommendations based on voting from over 40 million monthly visits to Ranker.
Try the free app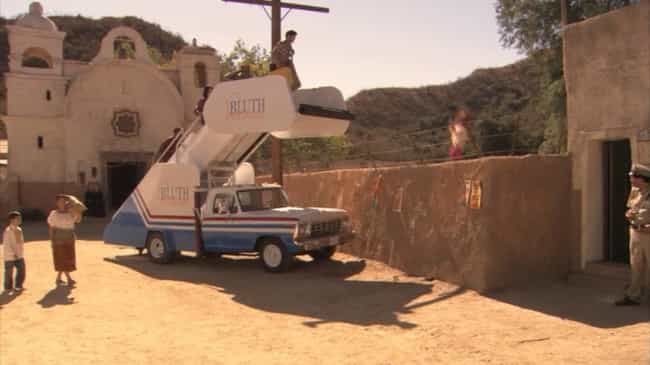 The Bluths - joined by bounty hunter Ice, and with help from private investigator Gene Parmesan (cue Lucille's squeal of surprise) - track a runaway George Sr. to Mexico, prompting Michael to use the retrieval operation as a chance to spend some quality time with his son.
To Michael's dismay, George Michael decides to use the trip as a chance for his father to get to know his pious girlfriend, Ann Veal (Mae Whitman), continuing the running "Her?" gag. This episode is densely layered with running gags: Tobias's "I blue myself," the Peanuts references, Gob's chicken dance, and characters being continuously tackled to the ground.

Is this an important episode?
This Season 2 episode was the second appearence of Gob's politically incorrect African America puppet-sona, Franklin Delano Bluth, after his debut in "Meat The Veals." In this episode, Michael accidentally pays for Gob to record an album with Franklin called "Franklin Comes Alive." This includes the track "It Ain't Easy Being White," which becomes one of the show's recurring song cues.
The episode is also packed with other recurring bits, like an American version of Les Cousins Dangeruex; Buster realizing the truth about his real father; Tobias getting an audition for the Blue Man Group; a "Boyfights" remake; the Cornballer; and numerous allusions to Tobias's hidden sexual orientation: "I see you wasted no time in filling my seat-hole."

Is this an important episode?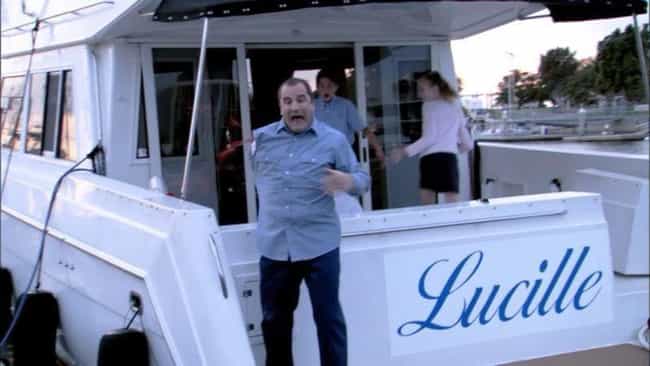 Considered to be one the show's finest episodes, "Pier Pressure" was so successful it was replicated later on in Season 3's "Making A Stand." Once again, the end of the episode is foreshadowed at the start, as Lindsay and Michael recall their father hiring a one-armed man called J. Walter Weatherman who would scare them into heeding their father's "lessons" when they were kids.
Michael feels inspired to teach his own son a lesson when he suspects him of taking drugs, hiring the Hot Cops - an agency Gob once worked for - to stage a drug bust. His lesson is then upstaged by Weatherman and his "severed" arm arriving to teach Michael not to teach lessons.

Is this an important episode?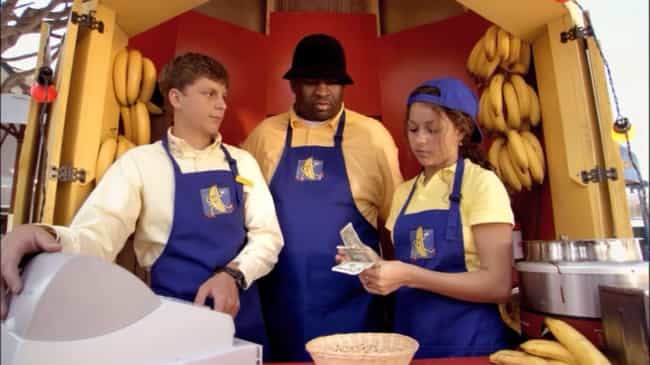 'Top Banana' (Season 1, Episode 2)
While the Arrested Development pilot is fairly strong, the second episode is where the show starts to find its footing. Like many of the strongest episodes, it begins where it ends up: with something belonging to George Sr. being burned to the ground.
In an effort to mobilize his lazy family, Michael puts George Michael and Maeby in charge of the banana stand. After Maeby starts skimming the profits, George Michael spirals into a moral panic and ends up setting the whole stand on fire, aided by his father in an act of rebellion against his own father. Of course, Michael later discovers that when George Sr. told him "there's always money in the banana stand," he meant literally.
The episode ends with the endlessly funny visual gag of Gob trying - and failing - to throw an insurance check into the sea.

Is this an important episode?