Sitcoms

The Most Important Episodes Of 'Parks And Recreation'

44 votes
8 voters
23 items
List Rules Vote up the episodes that mattered the most to the series overall.
Parks and Recreation ran for seven seasons between 2009 and 2015, amassing a passionate fanbase, heaps of critical praise, and a Golden Globe for star Amy Poehler. Created by Greg Daniels and Michael Schur - of The Office, The Good Place, and Brooklyn Nine-Nine fame - the political satire mainly takes place in the parks and recreation department of the fictional town of Pawnee, IN. Heading up the department is Ron Swanson (Nick Offerman), a government-hating, bacon-loving man's man and his deputy director Leslie Knope (Amy Poehler), a government-loving waffle enthusiast. The show follows Leslie's climb up the political ladder, finding humor in her tireless efforts to excite her apathetic colleagues and champion the rights of an ungrateful public.
Joining them are Tom Haverford (Aziz Ansari), a wannabe business mogul; deadpan intern April Ludgate (Aubrey Plaza); Leslie's best friend Ann Perkins (Rashida Jones); sweet but simple Andy Dwyer (Chris Pratt); Donna Meagle (Retta); and Jerry/Larry/Terry/Gerry Gergich (Jim O'Heir). Later seasons of the show feature the health-obsessed Chris Traeger (Rob Lowe) and nerdy accountant Ben Wyatt (Adam Scott), who serve as long-term love interests for Ann and Leslie, respectively.
Parks and Recreation also features plenty of wacky townsfolk, from sleazy fragrance mogul Dennis Feinstein, to Tom's irritating best friend Jean-Ralphio Saperstein, to talk show host and cougar Joan Callamezzo. The show is now considered a beloved sitcom classic for good reason. Below are the most important episodes of Parks and Recreation.
Ron And Tammy (Season 2, Episode 8)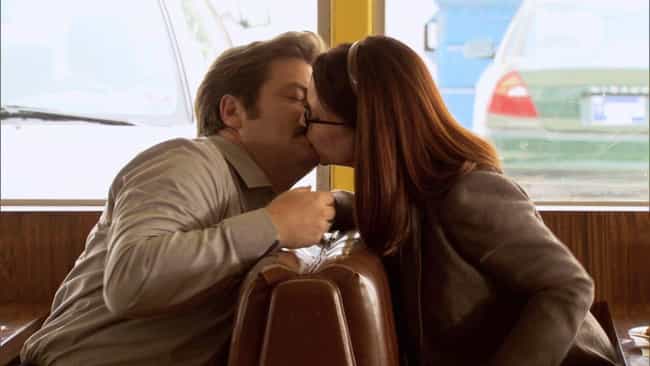 This Season 2 episode introduced the audience to Ron's second ex-wife, Tammy. Played by Nick Offerman's real-life wife, Megan Mullally, Tammy is an unbalanced library director who plans on stealing Lot 48 from the parks department in order to build a new library.
Putting on a friendly front for Leslie, Tammy worms her way into Ron's office, where Leslie encourages her boss to reconcile with his ex. As Donna warned Leslie, this is a huge mistake - the pair's lunch meeting turns into a wild hook-up. Leslie eventually realizes Tammy's manipulation and separates her from Ron.
The unbridled, improvised interactions between Offerman and Mullally ensured Tammy's repeated return throughout the show, including Season 3's "Ron & Tammy: Part Two," in which Ron cornrows his hair, loses part of his mustache, and remarries his ex.

Was this an important episode?
Galentine's Day (Season 2, Episode 16)
The concept of "Galentine's Day" - an all-female celebration organized by Leslie every February 13th - has remained popular in the years since Parks and Rec wrapped. While the pseudo-holiday occurred frequently during the show's run, it was first introduced in the 16th episode of Season 2.
Leslie breaks up with her casual boyfriend Justin Anderson (Justin Theroux) following Ron's observation that he's just a "tourist" in other people's lives. Ann and Mark are portrayed as a stable yet passionless couple, while April decides to break up with her boyfriend Derek (and his boyfriend Ben) in order to pursue her growing feelings for Andy. Tom, on the other hand, is rebuffed by his ex-wife Wendy.
Was this an important episode?
Harvest Festival (Season 3, Episode 7)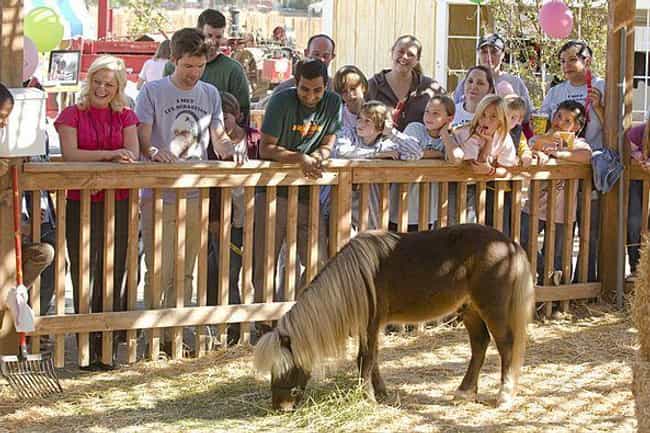 This episode ties together seven episodes of planning as the Harvest Festival finally opens its gates. Though it is the huge success the financially strapped department needs, it suffers a rocky start. Ken Hotate, chief of the Native American Wamapoke Tribe, asks Leslie to move the location of the festival so as not to disturb the burial ground of Wamapoke warriors.
Leslie refuses his request, leading Ken to warn her that the festival could be cursed, later quipping to the cameras that "white people are terrified of curses." Once the local media catches wind of the possible scandal, they create a frenzy, fuelled by a delighted Ken. To make matters worse, famous miniature horse Li'l Sebastian goes missing, though he's eventually spotted at the center of a corn maze. Meanwhile, Leslie compromises with Ken, who stages a fake curse-lifting ceremony.
Ben is visibly impressed by Leslie's tireless work to reach her goals, while April and Andy proclaim their love for one another for the first time.

Was this an important episode?
Filibuster (Season 6, Episode 6)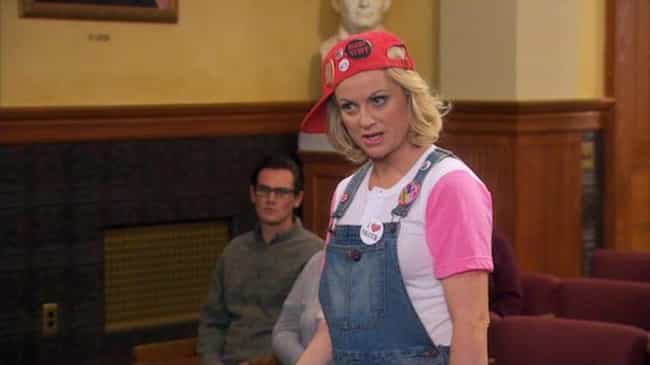 Having proposed the Pawnee/Eagleton merger, Leslie finds herself acting as its key champion when Councilman Jamm introduces a bill threatening to strip away Eagletonians' voting rights. Jamm also hopes this disenfranchising will limit Leslie's potential support in the recall election. Leslie is forced to go to the council chambers when Jamm schedules a surprise vote.
Leslie is left no choice but to stage a filibuster in order to fill time until the session is over and the vote can be rescheduled. Jamm attempts to sabotage her by cranking up the heat and exacerbating her need to relieve herself. Leslie manages to push through regardless, proving that her selfless love of democracy outweighs all else.

Was this an important episode?