Entertainment
The Most Important Episodes Of 'Scandal'

89 votes
8 voters
23 items
List Rules Vote up the episodes that mattered the most to the series overall.
It's difficult to come up with a list of quintessential Scandal episodes. We're talking about a show that generated buzz thanks to shocking moments. With the cast willing to live tweet the series on a regular basis, those moments hit even harder while the drama was still on the air, causing jaws to drops and intrigue to build. As a result, the most important episodes of Scandal are mainly the ones that sparked a conversation - whether it was about a grisly slaying, civil rights, or a steamy closet hookup.
One of the most popular Shonda Rhimes shows to ever bless our screens, Scandal quickly became a pop-culture sensation thanks to its numerous plot twists and morally complicated heroes. Even if you're a dedicated fan, it can be hard to keep track of the many cliffhangers and character turns that occur over the course of seven seasons and 124 episodes. The white hat changes heads so often that viewers can be forgiven for losing track of what exactly is going on at any given time.
Yet that's the beauty of Scandal: It's intoxicating. The best political dramas have a knack for drawing you into their messy worlds, but Scandal goes bigger and further than even the wildest conspiracy theories. At the same time, it dazzles viewers with romantic speeches and powerful monologues every chance it gets. It's a winning combination. Gladiators, get your popcorn and wine and let's take a walk down memory lane. Here are the Scandal episodes that defined the series. Vote up your faves!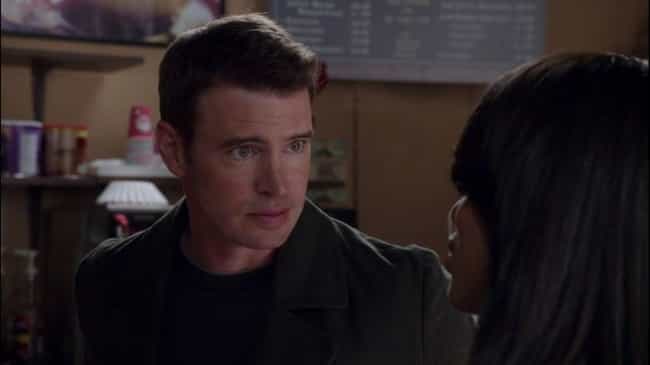 Whiskey Tango Foxtrot (Season 2, Episode 14)
"Whiskey Tango Foxtrot" marks the introduction of the charismatic Jake Ballard, who will turn out to be a major player in the Scandal-verse. He meets Olivia at a pastry shop and flirts shamelessly, thus creating a love triangle that will have shippers go nuts.
Elsewhere, David Rosen wakes up next to a girl's corpse, Fitz drinks too much, and we find out Jake likes to spy on Olivia via a camera hidden in her apartment. Not a great start for the relationship, to be honest.

Was this an important episode?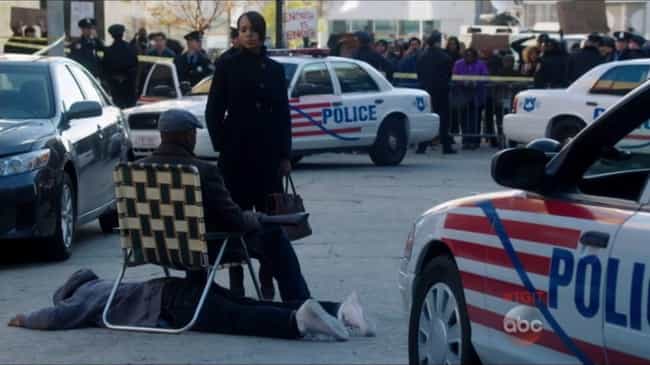 The Lawn Chair (Season 4, Episode 14)
To put it in simple terms, "The Lawn Chair" is Scandal's police brutality episode. After an African-American teenager is shot by a policeman four blocks away from the White House, Olivia is called in to help handle the situation. But when the boy's father arrives with a shotgun demanding justice, she is caught right in the middle.

Was this an important episode?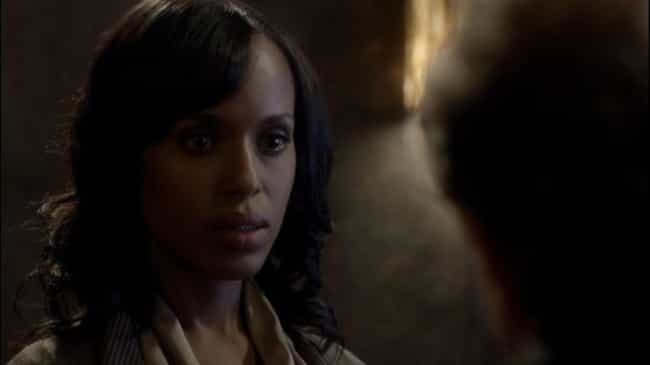 Sweet Baby (Season 1, Episode 1)  
The show's pilot does a marvelous job introducing Olivia Pope and her merry band of Gladiators. The very first scene features a young brunette storming into a bar only to find out that what she thought was a date is actually an interview to work for the Washington fixer. After that, the episode is a wonderful blur of great character moments and scandalous revelations as we meet Olivia's team, which consists of Harrison, Huck, Abby, and Stephen (who will only stick around for Season 1).
Olivia takes on Amanda Tanner as a client, a woman who claims she has been sleeping with the president of the United States, Fitz. A situation Olivia is very familiar with herself, as we find out after he gets all up in her space and kisses her in the Oval Office. The soapiness was there from episode 1.

Was this an important episode?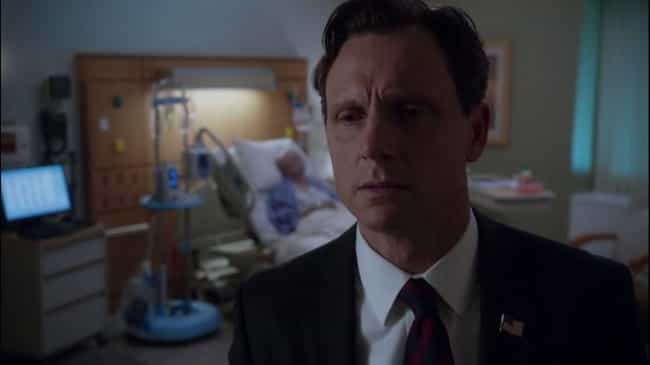 Nobody Likes Babies (Season 2, Episode 13)
In this momentous episode, Supreme Court Justice Verna Thornton confesses she ordered the slaying of President Grant. When Fitz visits her, she also reveals to him that Mellie, Olivia, Cyrus, and company conspired to rig the election to help him win.
When she says she's planning to share this little bit of information with the world, the president of the United States gently ends her to avoid future unpleasantries. Also, Olivia breaks up with her fiancé to be with Fitz, but he leaves her hanging, pledging his loyalty to Mellie instead. Quite the game-changing episode, if you ask us.

Was this an important episode?