Anime Underground
The 16 Most Impressive Physiques In Anime

Updated January 15, 2020
15.2k votes
3.4k voters
69.1k views
16 items
List Rules Vote up the characters who leave you in awe with their amazing physiques.
Anime characters tend to be a bit more physically impressive than their real-world human counterparts. While some of these muscular anime characters don't seem entirely realistic, it's hard not to be impressed with them anyway. Their builds exude manliness and power that would make any bodybuilder swoon. These fantastically buff characters range from martial artists to swimmers, and show up in the best shounen anime and the best sports anime.
Some impressively ripped anime characters, like Master Roshi from DBZ and All Might from My Hero Academia, can only maintain their fantastic physiques for a short period of time. One character, Izumida Touichiro from Yowamushi Pedal, gave his pectoral muscles their own names and personalities. Whatever the situation, it's hard to look away from their rippling biceps and amazing abs. Check out these shredded anime characters and vote up the ones who inspire you to hit the gym yourself.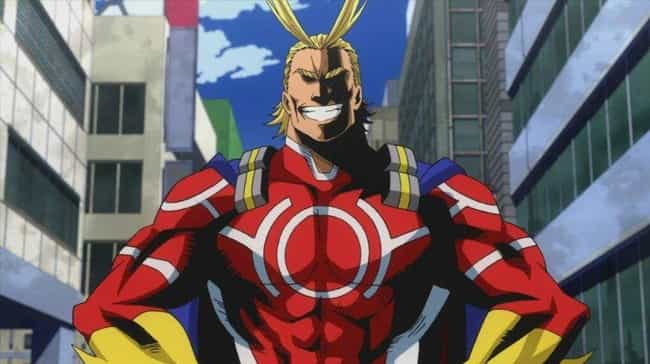 All Might from My Hero Academia is a legendary superhero whose physical prowess is what you'd expect from someone who is known to be number one. However, his physique is far from permanent. All Might's sculpted body comes from his quirk (what superpowers are called in the My Hero Academia universe), which he can only use for a few hours at a time.
When that time runs out, he reverts back to his true form, which is a sickly, emaciated man who frequently coughs up blood.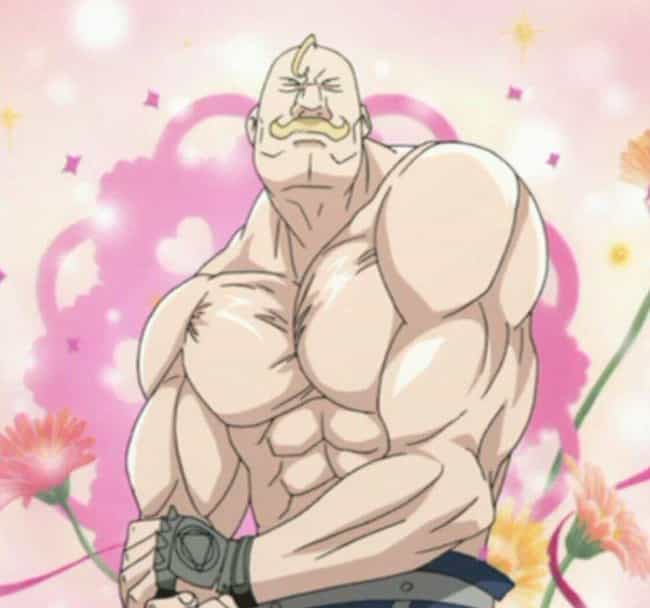 When many anime fans think about impressive physiques, Alex Louis Armstrong of Fullmetal Alchemist is one of the first characters that come to mind. Not only is he outlandishly muscular, but he is also proud of his body. The only equivalently muscular characters in FMA are Armstrong's sisters, Amue and Strongine.
Yes, that's right, Strongine. It's a beautiful name for a beautiful woman.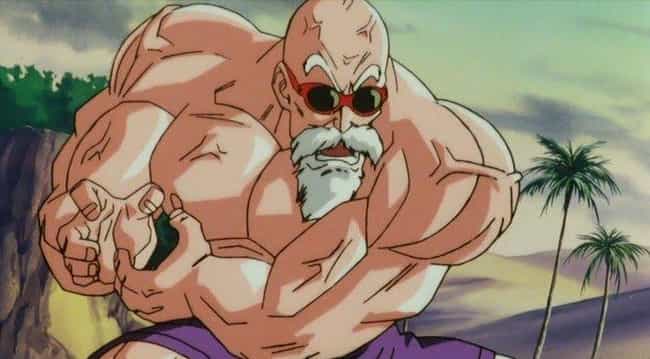 Given how spectacularly chiselled half the cast of Dragon Ball Z is, it's hard to choose just one. Goku, Vegeta, Piccolo... They're all massive and they all deserve their own spot on this list. That said, the 300-year-old Master Roshi deserves special mention because of how dramatically he transforms.
Most of the time, Master Roshi looks like a shriveled old man, but when he wants to maximize his fighting abilities, he goes into Max Power mode. This not only gives him some serious muscles, but also makes him so strong that he literally destroys the moon. Bet your grandpa can't do that.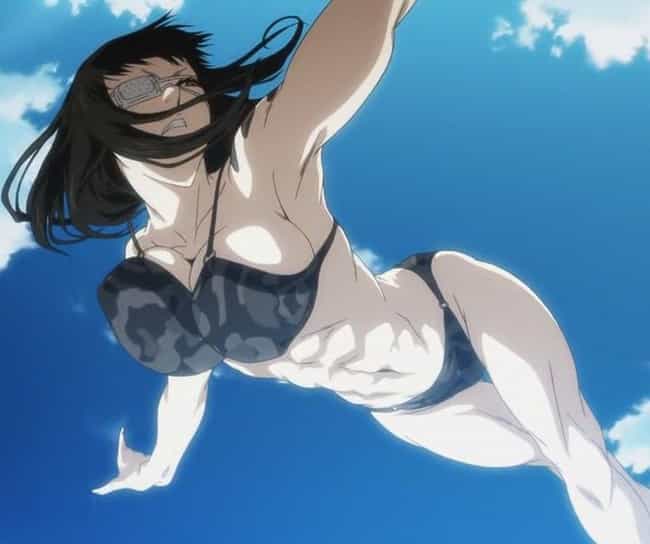 Sofia Velmer, also known as Valmet, is a former member of the Finnish Rapid Deployment Force in Jormungand. She's skilled in both hand-to-hand combat and knife fights, and she keeps her body in shape for whichever one is necessary in the service of Koko Hekmatyar, an enigmatic woman she falls in love with.
Unlike many female characters who possess significant physical strength, Sofia is actually drawn with visible muscles.