Total Nerd
Wildly Inappropriate Disney Comics That'll Make Your Childhood Lit

46.3k votes
8.8k voters
216.9k views
14 items
List Rules Vote up the funniest Disney comics you still wouldn't want a kid to read.
Artist Adam Ellis creates inappropriate Disney comics that will take your childhood and throw it straight into the fiery blaze of an eternal furnace. He uses the beloved classic characters as protagonists in his highly suggestive cartoons. Ellis's naughty Disney webcomics explain what it'd be like for princes and princesses if they existed in the real world. Their escapades would hardly be rated PG.
The artist's colorful work will transform the warm and nostalgic feelings that Walt Disney gives you into awkward laughter, confusion, and just a bit of disgust. In Ellis's magical adventures, the Disney corruption is readily apparent. Sexual innuendos and drug use are reoccurring themes in the webcomics below.
Prepare to have your childhood totally tainted in the best kind of way.
Just A Chip Off The Old Brain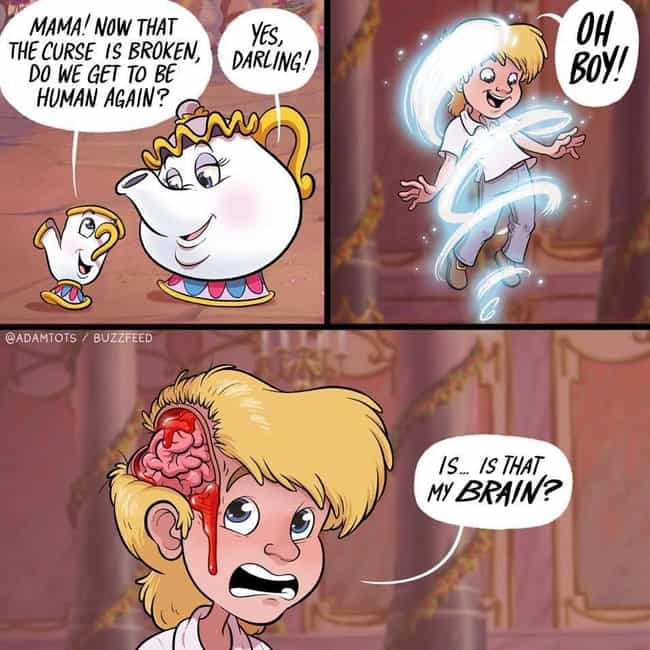 Is this funny?
Belle Is Actually Pretty Obnoxious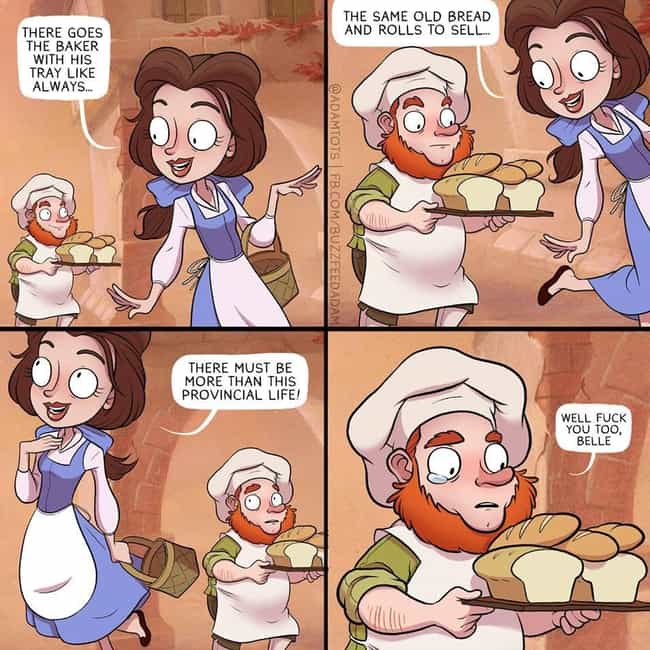 Is this funny?
The Princess And The Frog Just Got Trippy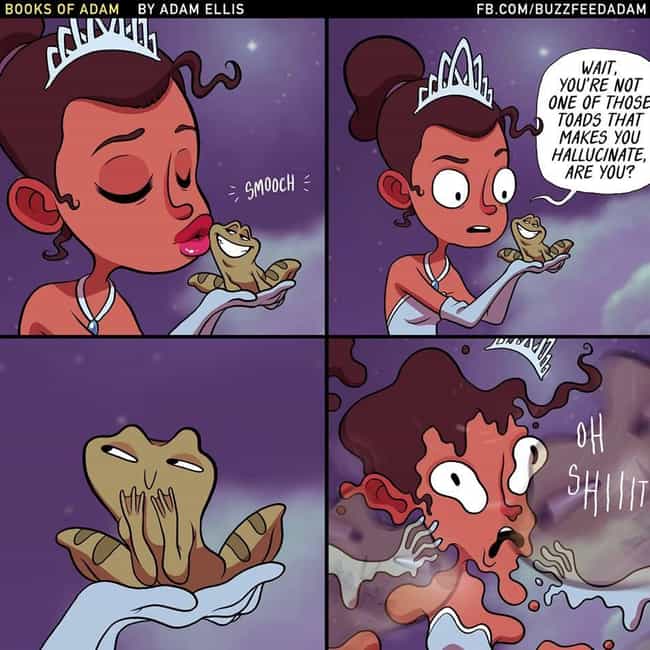 Is this funny?
The Thirsty Little Mermaid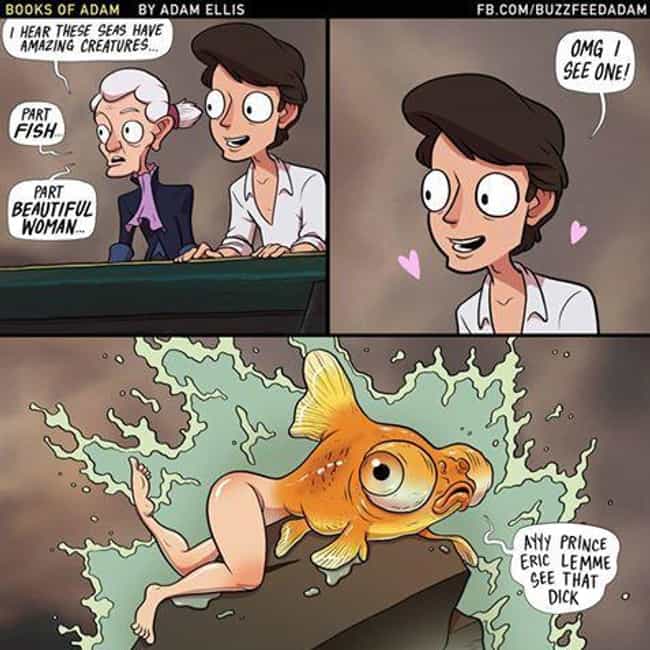 Is this funny?