nostalgia

Dirty Rugrats Jokes That Probably Went Right Over Your Head

795 votes
235 voters
56.7k views
10 items
Follow
Embed
List Rules Vote up the jokes that you totally missed when you watched Rugrats the first time
The

Rugrats

was one of, if not

the

most popular kids cartoon during the 1990s. While the series is known for having plenty of moments that terrified kids, it also had its fair share of inappropriate

Rugrats

jokes. Back then, finding subtle adult jokes in cartoons wasn't uncommon, but for some reason, dirty

Rugrats

jokes seem to have flown under the radar – until now. This list includes some of the adult jokes from the show that probably went straight over your head at the time. Now that you're older, you can finally understand what your parents were laughing about as you watched Tommy, Chuckie, and the gang go on their adventures.

Grandpa Rents Some Inappropriate Movies
Grandpa Lou rents some movies for the babies that consist of fun kid-friendly entertainment, but then he says he got

Lonely Space Vixens

for himself. The title suggests Grandpa Lou's late night film is an adult movie, which no child would've realized at the time, though it's pretty blatant as an adult.
Did you miss this the first time?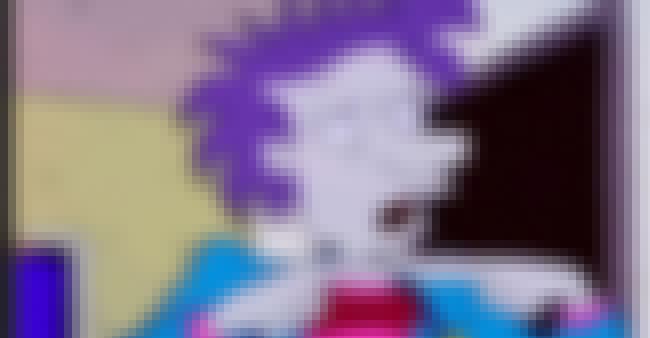 Phil and Lil's dad, Howard, goes away on a trip, and Tommy's dad explains that he's doing some "male bonding." As he says it, he pushes two fingers together to suggest some homosexual you-know-what.


Did you miss this the first time?
Rugrats the Movie

features a scene where babies in the hospital are checking out their bodies. One of them is missing an umbilical cord while the other is missing a little... something else.
Did you miss this the first time?
Angelica Draws Something Phallic on Susie's Art
On season nine's "Pre-School Daze," Angelica draws what appears to be a penis on Susie's artwork, and it's discovered by the teacher who is obviously appalled.
Did you miss this the first time?