Total Nerd
The Most Wildly Inappropriate Superhero Toys Ever

6.9k votes
1.4k voters
889.4k views
10 items
Not all toys are created equal. You'd think something mass produced, especially for children, would go throw so many stages of development nothing perverse could slip by. We're sure they usually catch everything (and hey, superhero toys are not even close to the worst offenders check these out) but when inappropriate toys do make it out of the gates, it's spectacular.
These are those Superhero toys so obviously adult, perverse, dirty and inappropriate you wonder how they made it past the drawing board, much less to mass production, and then onto store shelves!
Wanna see a Superman blow up doll? A giant green stuffed Hulk member? How about a Bat-Butt-Plug-Squirt-Gun? All this and more are below! Enjoy the madness of the most inappropriate superhero toys ever!
No Billy! Don't put your mouth there!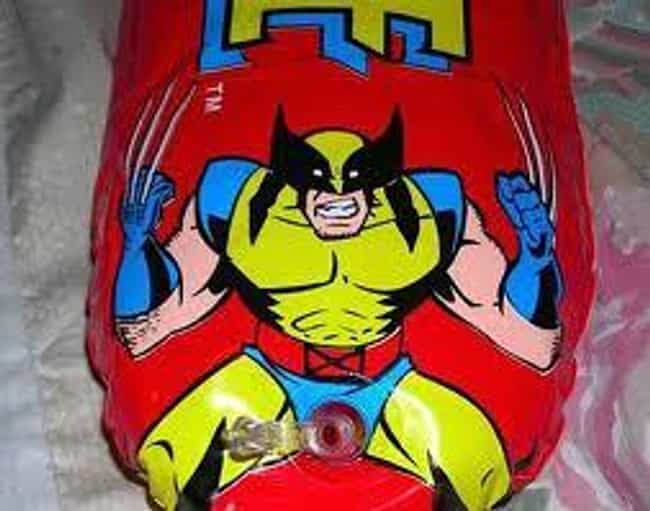 Wolverine only has one bone not coated in Adamantium and he wants you to help pump it up. Then he can show you that he's the best there is at what he does.

Agree or disagree?
When everything grows... Pants get ripped.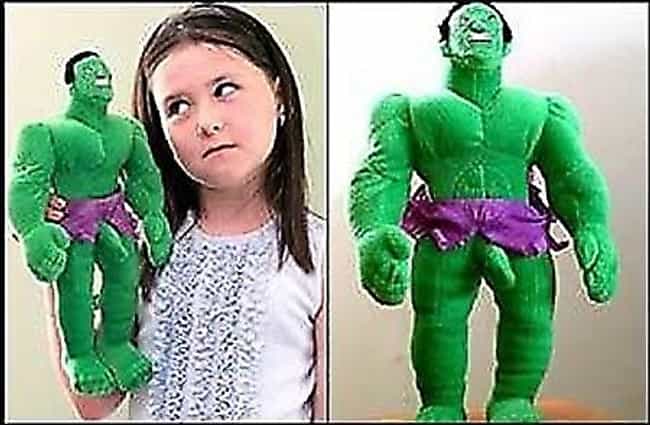 How did this get made? Someone had to sign off on this. Someone had to sew the prototype! That's right, somewhere out there someone sewed a big ol' Hulk D and it got mass produced.

Agree or disagree?
He's got a very specific Punishment in mind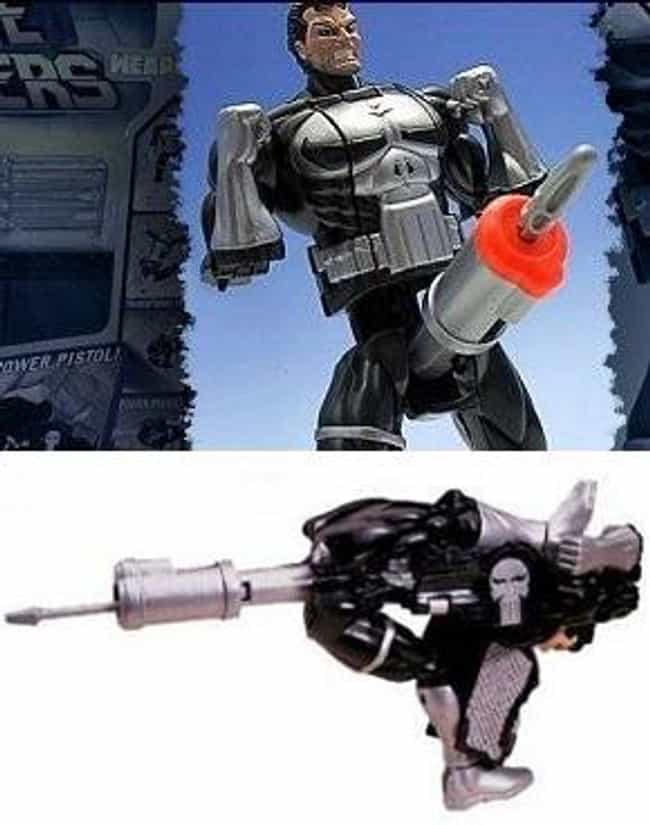 No matter how you contort this thing, every angle is a new phallic horror. Frank Castle is going to punish some criminals, prison shower style.

Agree or disagree?