Culture
The Best of Indian People Facebook

Updated June 14, 2019
5.6k votes
959 voters
27.4k views
32 items
Ever wonder what Facebook looks like around the world? Well as it turns out there's a hilarious subreddit called Indian people Facebook that's dedicated to collecting and showcasing some of the funniest Facebook posts that the people of India have to offer. Here you'll find some of the most random, craziest, and all around funny Indian Facebook posts that have made their way into the collection's ranks.
These funny Facebook posts range from clever to hysterically random and quite a few of the posts ride the fine line between the two. Get ready to behold what happens when a choice few citizens of India attempt to flirt on Facebook in their second language, decide to set stylish trends, or just set out to have a good time. Be forewarned however, that not all of the posts below are exactly G-rated so the following material may not be something you want to peruse during office hours!
But if you're looking for a grin and are ready to find out why India and Facebook are kind the best combo since peanut butter and jelly, rest assured you've come to the right place.
The Line Between Trans And Train Worker Proves To Be Thinner Than Assumed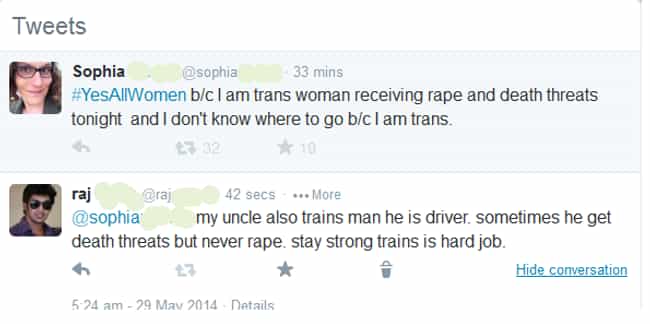 Mudasir Crosses The Line From Friend to Foe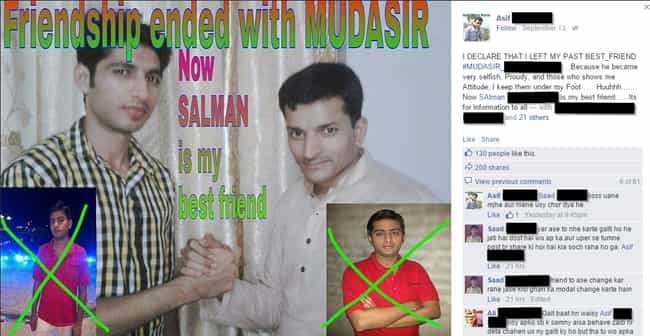 Not Sure This Means What They Think It Does