Entertainment
15 Controversial Indie Movies with Disquieting Inbreeding Plots

Updated January 2, 2020
580.5k views
15 items
Inbreeding is a touchy subject, one not typically addressed in mainstream cinema. Independent films, however, tend to explore grittier subject matter and shed light on a world not typically seen in Hollywood films, in large part because the financing for these films isn't tied to shareholder interests. This is, perhaps, why we see taboo relationships in independent cinema far more often than in studio productions.
The movies about incest on this list aren't as explicit as those on the foreign film circuit. French and South Korean provocateurs, for example, working outside the constraints of the MPAA rating system, produce depictions of inter-familial relations in films like Moebius and Ma Mere that might make you squirm. In American indie films, the act tends to happen behind closed doors, letting the viewer fill in the blanks with their own imagination.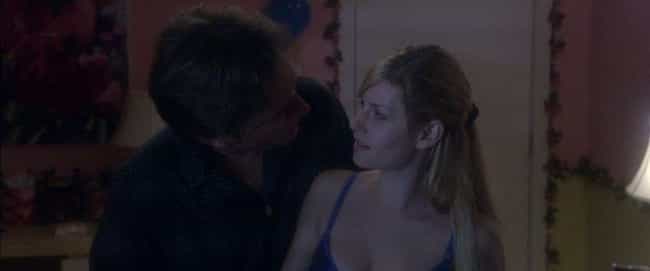 Jamie Babbit's The Quiet is a disturbing film about a father's (Paul) unhealthy relationship with his promiscuous cheerleader daughter, Nina (Elisha Cuthbert). In the movie, deaf, mute girl Dot (Camilla Belle) moves in with her godparents, Paul (Martin Donovan) and Olivia (Edie Falco). Dot hasn't spoken since the passing of her mother, when she was seven. After living with her godparents for a while, Dot becomes aware of the relationship between Paul and Nina. Because Nina thinks Dot is deaf, she tells the girl her plan to slay her father.
The big twist is that Dot was only pretending to be deaf, and she gets the final revenge in the film.
The film got lackluster reviews, though Variety did describe it as a "Lifetime movie on crack."
The taboo act in John Waters's Pink Flamingos (1972) is hilarious because of how ludicrous it is. Divine, a plus-sized drag queen, plays a convict on the run who's described by a newspaper as the filthiest person alive. Two crooks, Connie and Raymond Marble, challenge Divine for the title by sending her a gift-wrapped turd on her birthday with a card calling her fatso. Game on.
Divine goes on an all-out filth attack. She and her son Crackers (Danny Mills) break into Raymond and Connie's home and wreak havoc. Divine and Crackers lick everything in the house. Then, in a filth-induced ecstasy, Divine goes down on her son on the couch. Harry Glenn Milstead actually performed the act on Danny Mills in the movie.
The inbreeding in Tom Kalin's Savage Grace (2007) is especially disturbing in that it's based on the true story of socialite Barbara Daly Baekeland, her son Antony, and her eventual slaying at her son's hands.
Julianne Moore plays Barbara and Eddie Redmayne is her son Tony. Barbara's husband Brooks was the heir to a plastics fortune, and Barbara enjoyed life in the upper crust, her beauty and promiscuity leading to several extramarital affairs. Barbara's family suffered from mental illness - she had several deep bouts of depression, and Tony was schizophrenic.
In real life, Barbara supposedly seduced Tony to cure him of "gayness." The relationship continued beyond the first tryst, which made Tony increasingly anxious and depressed. According to the Daily Mail, he told a friend, "I am f*cking my mother. I don't know what to do – I feel desperate."
Tony tried to get rid of his mother several times, and finally succeeded on November 17, 1972.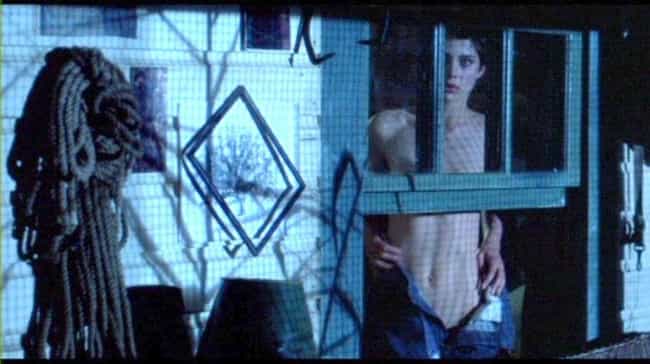 If werecats are your thing, check out Paul Schrader's Cat People (1982). The film stars Nastassja Kinski as the feline-esque Irena. She reconnects with her brother Paul, played by Malcolm McDowell; the two were separated as infants and grew up in the system. The story is amusingly ridiculous but aesthetically beautiful.
Irena tries to avoid intimacy and drinking because indulging in this will transform her into a black panther, and only the taste of human blood will return her to human form. Paul tells Irena their parents were brother and sister, and that werecats can only mate with family members, to avoid turning into panthers. Paul tries to seduce Irena, but she fears him and turns down his advances. She instead falls in love with a local zookeeper (metaphor!).
Roger Ebert loved the movie, especially Kinski's performance: "She never overacts in this movie, never steps wrong, never seems ridiculous; she just steps onscreen and convincingly underplays a leopard."