Entertainment
The Most Influential Filmmakers Of The 2010s

Updated January 2, 2020
639 votes
121 voters
1.3k views
21 items
List Rules Vote up the filmmakers who made the biggest impact on cinema and pop culture.
The 2010s have been nothing if not an interesting decade at the movies. From the dominance of franchise IP to the merging of major studios and the ascent of streaming services, the landscape has gone through a fitful evolution. And yet, it remains the case that filmmakers, through their successes and their failures, sit at privileged central positions amid all the industry machinations. It's their work that continues to drive conversation, permeate the culture, and shape what comes next.
Some work in comedy, others specialize in horror, while still others do what they can to pitch down the middle only to have their work touch off maelstroms both productive and not. Fortunately, driving us forward are filmmakers from ever-diversifying backgrounds, serving ever-diversifying films. These are some of the most influential filmmakers of the decade.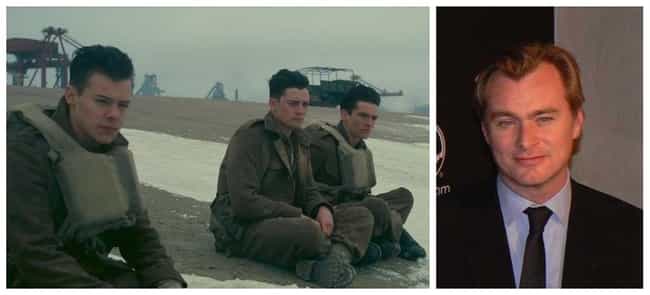 While he's a fairly obvious entry, he's obvious for good reason: Christopher Nolan's 2010s were tremendously successful. From Inception to The Dark Knight Rises to Interstellar to Dunkirk, he managed to make massive, primarily original work with studio backing that landed with audiences, even when they weren't clear sells.
Dunkirk, for example, is a carefully structured period story with borderline inaudible dialogue centered on an Allied defeat. However, it cleared half a billion dollars worldwide. While his chilly aesthetic drew both rapturous praise and backlash over the decade, nobody quite managed to blend a personal signature with known-quantity forms (i.e. the heist film, the war film, the sci-fi epic). Nolan continues to make the case, in essence, that ambitious and director-driven original work can still break out in the modern studio landscape.
Age: 48
Birthplace: London, United Kingdom
Is this a major cinematic influencer?
Kevin Feige And The Russo Brothers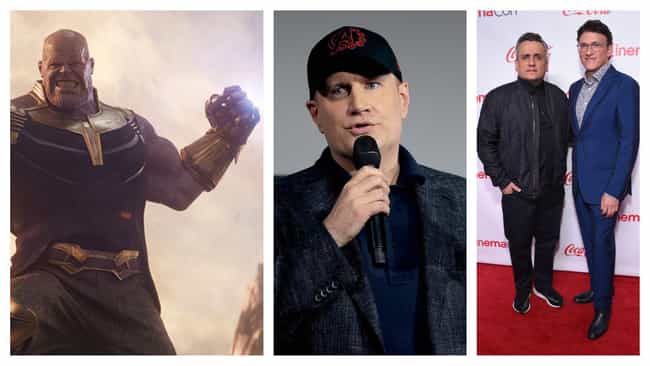 While the MCU's climb to cultural juggernaut status began with a pair of 2008 movies, it ultimately soared through the combined forces of its few repeat directors and its executive producer, Kevin Feige. Among the former, those who came in once the formula was established were best equipped to capitalize on it. And of course it was Feige who, in essence, set that formula. That he isn't a director, per se, borders on irrelevance in the case of the MCU, given that he has the final creative say across all Marvel Studios properties, giving him the freedom to reshape the work of his chosen directors with an eye toward whichever installment in the 20-plus film franchise comes next.
It's that level of control that allows the massive project to work as well as it does, and, again, it elevates Feige to a rarified authorial status. And although they'd already done considerable work in the scripted half-hour comedy world before dipping into superheroes, it's Joe and Anthony Russo's Marvel output that undeniably lands the brothers in the decade-retrospective conversation.
From their Captain America entries to their Phase III-capping Avengers epics, the duo's films collectively account for billions of dollars' worth of the series' total take. Whether or not the theme park feel of the Marvel movies is to your liking, helming multiple films that prove to be among the most financially successful of their respective release years is no trivial achievement, and all the more so when those films are juggling literally dozens of characters. In fact, it's that feature - the Russos' skill with handling so many characters and plotlines coherently - that may be among their most important. The ever-expanding scale of Marvel films is no easy thing for any director to tackle, yet the brothers have managed to do so time and again.

Is this a major cinematic influencer?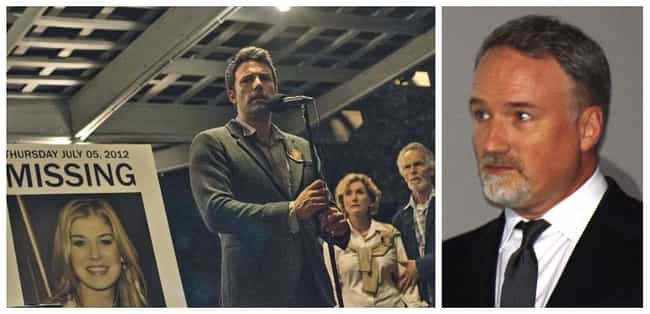 While the back half of the decade has been marked by a frustrating number of cancellations, David Fincher's 2010s output remains nothing if not impressive. Starting with The Social Network, he initiated a run of ambitious, culturally engaged adaptations, jumping next to The Girl with the Dragon Tattoo and then on to Gone Girl. That first film landed screenwriter Aaron Sorkin an Oscar and signaled the course Fincher went on to take: imbuing established forms (the origin story, the thriller, etc.) with his signature dread-building direction. Plus, Gone Girl's success helped cement author Gillian Flynn's status as the it thriller writer, which she parlayed into Steve McQueen's Widows and HBO's Sharp Objects. Notably, Fincher collaborated on each with Trent Reznor and Atticus Ross, whose glitchy, synth-heavy scores also landed an Oscar and were key in each film's lasting and distinct feel.
When his announced World War Z follow-up came to the same fate as his planned HBO series, he found a welcome partner in Netflix, which he launched into legitimacy with House of Cards. The partnership continued with Mindhunter - which Fincher oversaw completely - and Love, Death & Robots, which he executive produced. Fortunately for him, Netflix appears to be all in, as they've announced his return to feature directing with a black-and-white chronicle of the life of Herman Mankiewicz, the screenwriter behind Citizen Kane.
Age: 56
Birthplace: Denver, Colorado, United States of America

Is this a major cinematic influencer?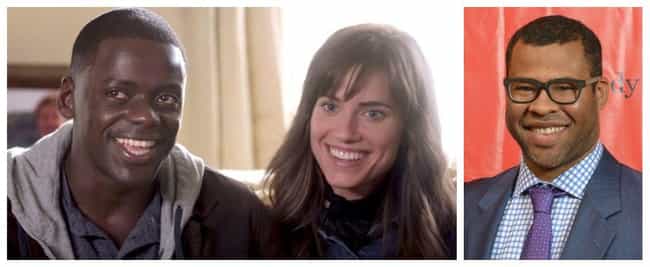 In just a few short years, Jordan Peele has made himself ubiquitous. Be it through his producing work with Monkeypaw Productions, which has credits on his Twilight Zone reboot, Spike Lee's BlacKkKlansman, and more, or through Key and Peele, his massive sketch show, he's gone from a talented person in comedy to a full-fledged force.
It's his move behind the camera, however, that has fully landed him in the public consciousness. Get Out, his Oscar-winning race-horror masterpiece and directorial debut, was such a breakout success that its distributor, Universal, immediately signed on for his next film, 2019's smash hit Us. Whether or not he'll keep turning out probing, highly entertaining social exhumations with horror trappings remains to be seen, but there's no doubt that whatever he does next, he's here to stay.
Age: 40
Birthplace: New York City, New York, United States of America

Is this a major cinematic influencer?