Graveyard Shift
Horror Movies That Defined The Genre In The 2010s

Updated January 2, 2020
1.8k votes
299 voters
4.3k views
20 items
List Rules Vote up the horror movies that defined the decade.
The 2010s was a major decade for horror movies. In just 10 years, filmmakers expanded the boundaries of what can be done in the genre, regardless of budget or production constraints. The most influential horror films of the 2010s are those that have defined the genre in new and interesting ways. Some of the movies created tent pole horror franchises, while others were just so unnerving that audiences were scared sleepless.
Aside from being some of the scariest movies of the decade, these movies set a precedent for the films that followed. Game recognizes game, and as influential pieces of cinema, these horror movies from the 2010s are the movies everybody ripped off. Whether it was the look, the subject matter, or just the overall premise, these movies inspired a slew of lookalikes. And, really, there's nothing wrong with that; if there's one thing that horror fans want, it's more, more, more!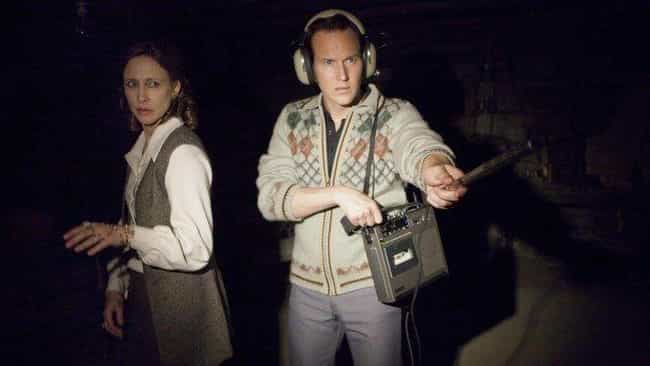 James Wan's The Conjuring did for horror what Iron Man did for superhero movies. By establishing a world where creatures that go bump in the night are very real, he created a sandbox with room for everything from ghost nuns to possessed dolls to demons who live in country homes.
The brilliance of The Conjuring isn't that it's a tent pole - it's that it doesn't feel like one. The film is genuinely scary, and rather than use the same techniques as other horror films at the time (oversaturation, found footage), Wan uses the camera and editing techniques of the era in which his story is told. It may have seemed like a gamble at the time, but three franchises later, it just makes sense.
Actors: Vera Farmiga, Patrick Wilson, Joey King, Lili Taylor, Ron Livingston, + more
Released: 2013
Directed by: James Wan

Is this a defining modern horror film?
Meta horror has been in the cultural consciousness since the '90s, when both New Nightmare and Scream examined and skewered the tropes of the genre. The Cabin in the Woods continued that tradition by showing there are still ways to play with the audience's expectations of a horror film.
While several horror films in the 2010s attempted to be meta, The Cabin in the Woods is successful because it manages to comment on horror tropes while playing into them directly. It shouldn't be a shock that Joss Whedon co-wrote the film with director Drew Goddard; pulling apart genres is exactly what he likes to do.
On top of all the intellectualism, the film works because it delivers on the promise of being both scary and funny.
Actors: Chris Hemsworth, Sigourney Weaver, Amy Acker, Jesse Williams, Richard Jenkins, + more
Released: 2012
Directed by: Drew Goddard

Is this a defining modern horror film?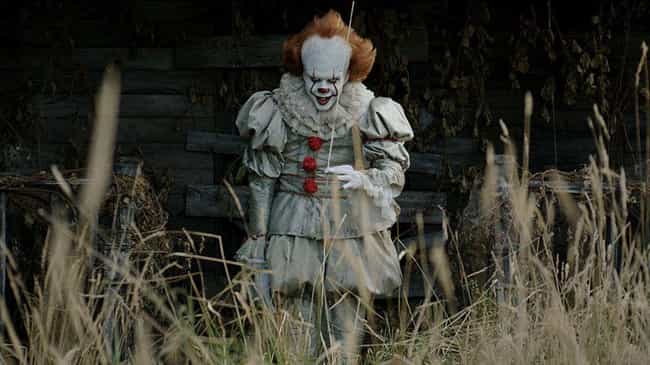 Whether you like big budget horror or not, it's hard to argue with a genre film that makes $700 million at the box office. It's not just proof that people have a hankering for scary stories and American folklore, it's pretty much a sure sign that a lot of horror movies are going to be coming out in the 2020s.
Aside from being a box office giant, It successfully adapted a novel that's famously hard to adapt. The film pulled off the near impossible task of making Stephen King fans happy while cutting out key parts of his story. It also showed that Tim Curry isn't the only actor on the planet who can play Pennywise the Dancing Clown.
Who do you think's going to play him when the story is adapted again in 2044?
Actors: Jaeden Lieberher, Bill Skarsgård, Jeremy Ray Taylor, Sophia Lillis, Finn Wolfhard, + more
Released: 2017
Directed by: Andy Muschietti

Is this a defining modern horror film?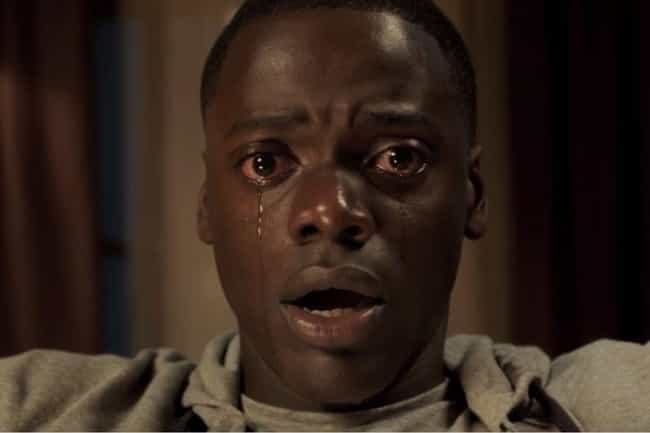 There's no film from the 2010s that matches the influence of Get Out. Jordan Peele's existential nightmare about wealthy, liberal white families taking control of young black people is not just a good movie, it's a horror film that's so culturally important it's impossible to ignore.
Get Out gave audiences nuanced characters and turned standard horror tropes on their heads. It essentially provided different viewing experiences for white audiences and audiences of color, which is something that few horror films accomplish.
Actors: Daniel Kaluuya, Catherine Keener, Allison Williams, Bradley Whitford, Caleb Landry Jones, + more
Released: 2017
Directed by: Jordan Peele

Is this a defining modern horror film?