comedy

Inherent Vice Movie Quotes

28 votes
25 voters
7.3k views
10 items
Follow
"Inherent Vice" movie quotes follow the clues in the crime comedy movie adapted from the novel of the same name by Thomas Pynchon. The movie was written and directed by Paul Thomas Anderson and first premiered at the 2014 New York Film Festival. "Inherent Vice" opened theatrically on December 12, 2014.
In "Inherent Vice," Larry "Doc" Sportello (Joaquin Phoenix) is approached by ex-girlfriend Shasta Fay Hepworth (Katherine Waterston) and asked for his help. Sasha suspects that something may happen to her current billionaire boyfriend, Mickey Wolfmann (Eric Roberts) and that his wife and her girlfriend may be the ones behind it.
So when Sasha and Mickey come up missing, Doc jumps into action to investigate. But this story only gets weirder and weirder as it goes on, leading to quite the interesting chain of events for Doc.
Josh Brolin, Owen Wilson, Reese Witherspoon, Benicio del Toro, Jena Malone, Maya Rudolph and Martin Short all co-star in the film.
"Inherent Vice" is just one of many highly anticipated 2014 movies alongside the likes of
"Life Partners,"
"Comet,"
"The Hunger Games: Mockingjay Part 1,"
"Horrible Bosses 2,
"Penguins of Madagascar,"
"Dumb and Dumber To,"
"Foxcatcher,"
"Beyond the Lights,"
"The Homesman,"
"Interstellar,"
"The Theory of Everything,"
"Nightcrawler,"
"Big Hero 6,"
"Before I Go to Sleep,"
and
"Horns."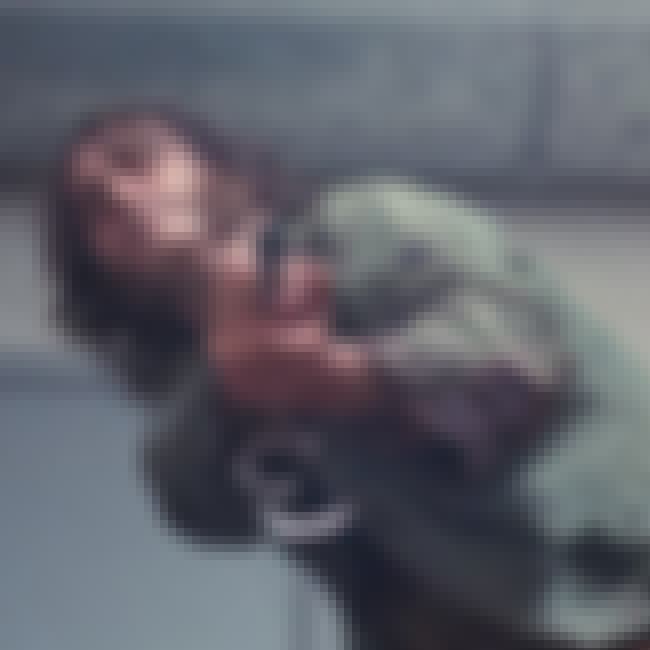 Coy Harlingen: "And your question is, which side am I on?"
Larry "Doc" Sportello: "Good question"
In a casual interrogation of Coy Harlington, Doc takes the unusual approach to let the suspect ask the questions. When Coy comes up with a good question, Doc doesn't hesitate to agree.

Should this be higher or lower?
It All May Start To Get a Little Peculiar
Sortilège: "If it's a quiet night out at the beach and your ex-old lady suddenly out of nowhere shows up with a story about her current billionaire land developer boyfriend and his wife and her boyfriend and a plot to kidnap the billionaire and throw him in a looney bin, maybe you should just look the other way. But if you're Doc, it all may start to get a little peculiar after that. Doc may not be a do-gooder but he's done good. Good luck, Doc."
Sortilège gives a quick overview of the plot of the film. Doc is contacted by an old flame who suspects her new boyfriend is in danger. When she and the billionaire come up missing, Doc steps in to investigate and thinks only get weirder from there.
Should this be higher or lower?
Larry "Doc" Sportello: "Do you have a spare picture I could borrow? … Ahhhh!"
As a standard part of any investigation, Doc asks for a photo of the missing billionaire Mickey Wolfman. He, however, was not prepared for what that photo would show.

Should this be higher or lower?
Michael Z. Wolfman Has Vanished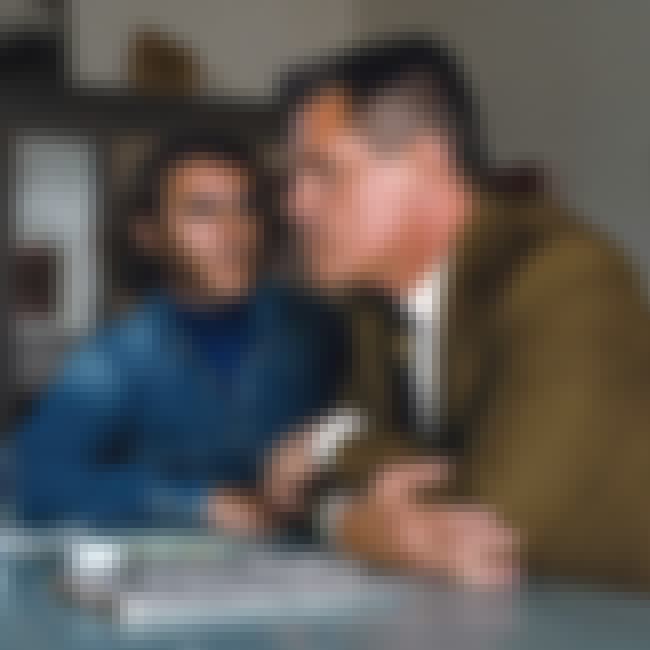 Det. Christian "Bigfoot" Bjornsen: "Michael Z. Wolfman has vanished."
Detective Bjornsen lays it down for Doc. Billionaire Michael Z. Wolfman has disappeared and Doc is tasked with figuring out what happened.

Should this be higher or lower?