Attractions

Inigo Jones Architecture

List of Inigo Jones buildings, listed alphabetically with photos when available. Most, if not all prominent Inigo Jones architecture appears on this list, including houses, churches and other structures where applicable. This list contains information like what city the structure can be found in, and when it was first opened to the public. If you want to find out even more about these famous Inigo Jones buildings you can click on the building names to get additional information.
Somerset House and Banqueting House, Whitehall are only the beginning of the buildings on this list.
This list answers the questions, "What buildings did Inigo Jones design?" and "What do Inigo Jones structures look like?"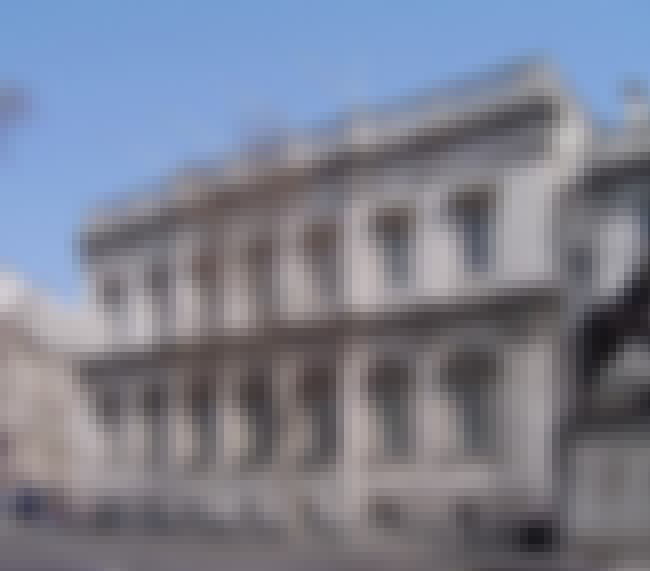 The Banqueting House, Whitehall, London, is the grandest and best known survivor of the architectural genre of banqueting house, and the only remaining component of the Palace of Whitehall. The building is important in the history of English architecture as the first building to be completed in the neo-classical style which was to transform English architecture. Begun in 1619, and designed by Inigo Jones in a style influenced by Palladio, the Banqueting House was completed in 1622 at a cost of £15,618, 27 years before King Charles I of England was executed on a scaffold in front of it in January 1649. The building was controversially re-faced in Portland stone in the 19th century, though the ...more on Wikipedia
City/Town: City of Westminster, London, England
Opened: Jan 01 1622
Architect: John Soane, Inigo Jones, Robert Smirke
Created By: John Soane, Inigo Jones, Robert Smirke
Style: Palladian architecture
see more on Banqueting House, Whitehall
Coleshill House, designed by Roger Pratt (and posssibly Inigo Jones) and completetd in about 1650. It was bought by E Cook of the Thomas Cook Travel Dynasty at the end of WW2 but burnt down in 1952. It was bequeaved to the National Trust and the site was left as a field, which was gradually made into a garden. ...more on Wikipedia
City/Town: Coleshill, Buckinghamshire, United Kingdom, United Kingdom, with Dependencies and Territories
Opened: Jan 01 1650
Architect: Daniel Asher Alexander, Roger Pratt, Inigo Jones
Created By: Daniel Asher Alexander, Roger Pratt, Inigo Jones
see more on Coleshill House, Berks
Ironroofs and central buildings added 1871-2. Covent Garden was listed in 1958, and GLC architects began appraising restoration possibilities in 1968. Initial restoration works begun in 1974. Completion ni 1980. See RIBAJ P 38.42, June 1980 ...more on Wikipedia
Opened: Jan 01 1830
Architect: Inigo Jones, Charles Fowler
Created By: Inigo Jones, Charles Fowler
Style: Palladian architecture
Construction Started: 1827
Rusticated ground floor and giant order of pilasters above, supporting an entablature and top balustrade, thus forming a model for many later buildings in England. As the house was divided into two houses in the 1750's, only the exterior can be said to be, in any way, an authentic Inigo Jones design. ...more on Wikipedia
Opened: Jan 01 1640
Architect: Inigo Jones
Created By: Inigo Jones
Style: Palladian architecture