Weird
Inner Sanctums - and What's Inside Them

257 votes
123 voters
10.3k views
15 items
Dreams about finding hidden rooms are surprisingly common, right up there with flying, being naked in class, or forgetting to study for a test. There's something extraordinarily alluring and dream-like about happening upon a secret space, and many of those secret spaces are designed to hide the thrill from the public-at-large (such as speakeasies). So-called inner sanctums can also sometimes be religious in nature (with an "inner sanctum" being the most sacred place in a church or temple) or just secret secular spaces in which to store valuables.
Regardless of their utility, inner sanctums continue to fascinate scholars and torment tourists, who are often barred from entering the rooms. Here's a peek inside some of the coolest and quirkiest hidden spaces on the planet.
Track 61 at Grand Central Station
General Pershing and Franklin D. Roosevelt are just two VIPs that took advantage of Track 61, Grand Central Station's now out-of-service secret train platform in New York City. Closed to the public, FDR used Track 61's veil of secrecy to both hide his disability and directly access the Waldorf-Astoria hotel without having to exit his armor-plated limo (yes, they drove the limo right off the train and into the hotel).
Agree or disagree?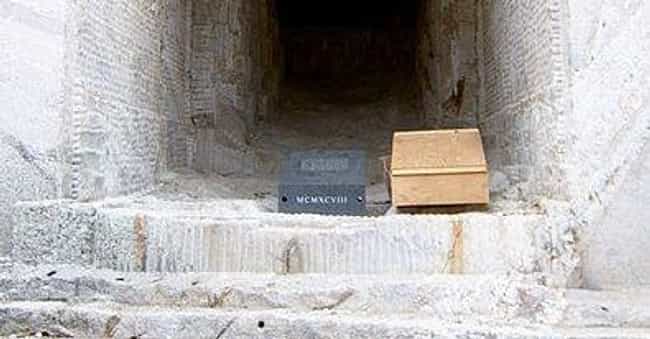 Mount Rushmore is more than just giant faces: behind Abraham Lincoln's head is the incomplete and closed-to-the-public Hall of Records, intended by Rushmore sculptor Gutzon Borglum to be a repository for the story of America, complete with our founding documents. When Borglum died, the idea was scrapped, but not before he carved out a nice chunk of the mountain for the project. In 1998, porcelain enamel tablets with text from founding documents on them were sealed in a box and shut under a 1,200 pound capstone in the unfinished hall. There are no plans to open the box anytime soon: they are meant to be buried for thousands of years.

Agree or disagree?
see more on Mount Rushmore National Memorial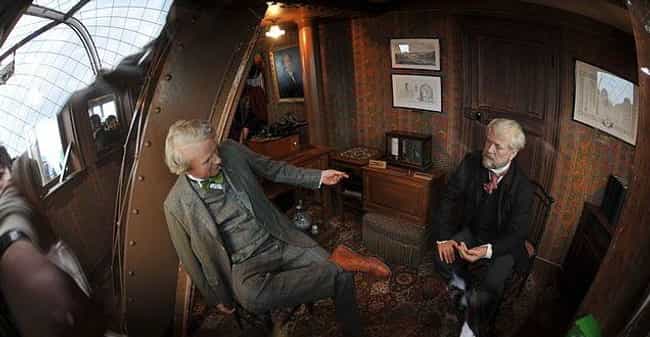 Talk about a view: Eiffel Tower-designer Gustave Eiffel built a private apartment at the top of what just might be the world's most famous monument ... but the public couldn't access it until 2015! Eiffel only allowed esteemed guests like Thomas Edison inside the cozy space during his lifetime. The apartment is now a mini-museum, complete with Eiffel and Edison mannequins.

Agree or disagree?
see more on Eiffel Tower
Hidden Chamber at Mont Sainte-Odile Abbey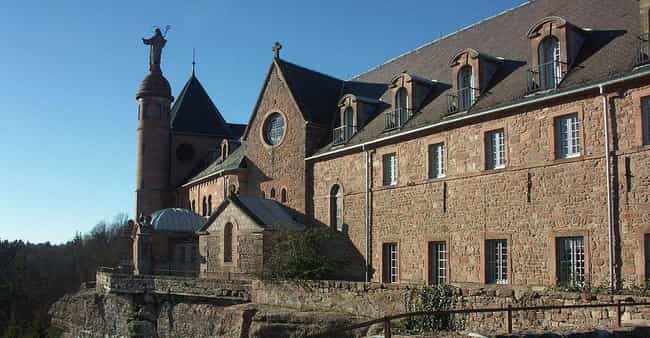 Between August 2000 and May 2002, a thief used a forgotten map to access a hidden chamber in the library of the Mont Saint-Odile Abbey in Alsace, France, and steal more than 1,000 rare books before CCTV cameras finally caught him. It is speculated that the secret chamber - which allows passage into the library through the back of a cupboard - was used in medieval times to spy on monks.

Agree or disagree?