celebrity facts

Insane Celebrity Houses You Won't Believe Real Human Beings Actually Live In

142 votes
41 voters
3.5k views
12 items
Follow
Embed
List Rules Vote up the craziest, most lavish homes.
People love reading about the most lavish homes of the rich and famous. Most of us will never make enough money to afford the unbelievable celebrity houses we see on the covers of architectural and design magazines across the world. While many celebs have luxurious mansions, others have out-of-this world, strange, eerie, bizarre and crazy themed houses. Like spaceships and convents sort of crazy.
Some of these houses have crazy amenities that the majority of cities across the world don't even have, while others contain rarities that you'd be far more likely to see in a museum than a private residence.
Nic Cage's Final Resting Place
While this is the smallest house on the list, it is one that the owner plans to spend eternity in. Nic Cage gets to make a dual appearance on this list for his morbid taste. Cage has already purchased the tomb he plans to be buried in, in his beloved city of New Orleans (home to another one of Cage's former properties.) The grave is located at the popular St. Louis Cemetery No. 1. The empty tomb is a nine-foot-tall pyramid, with the Latin phrase, "Omni Ab Uno," engraved on the front. This translates to "Everything From One."
Robert Downey Jr.'s Windmill House
You might expect the man behind Iron Man to live in a tech-savvy smart house with self-aware robots as live-in servants. But, Robert Downey Jr. went for something much more whimsical … or "windsical." This windmill home looks like it was transplanted into the Hamptons right from the Dutch country side. The 19th-century building was originally constructed as a simple playhouse, with no intent of having someone inhabit it. In a way, the Downey home is still somewhat of a playhouse. With it's bright colors and 15-foot-tall grasshopper statue in the front lawn, it's a child's dream home.
"We wanted something we haven't seen a million times," Robert Downey Jr. told Architectural Digest. "We didn't set out to do something conspicuously wacky. We just enjoy a bit of whimsy and fun. And we definitely don't like boring."
Elvis Presley's Graceland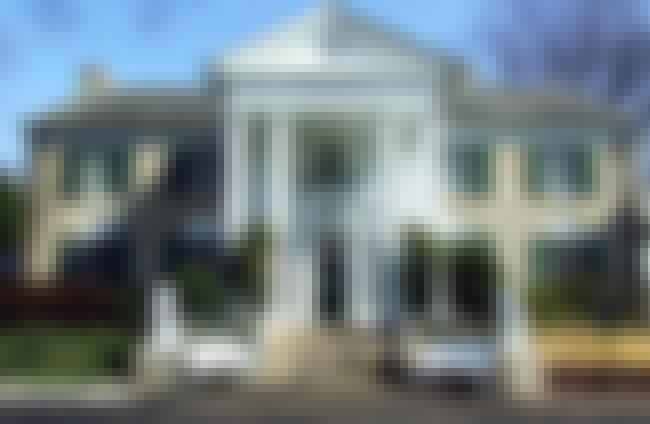 Who would guess that one of the most recognizable celebrity properties in the world was purchased for only $102,500? In 1957, a 22-year-old Elvis Presley bought it for just that. The home, located in Memphis, is the second-most visited private residence in the United States, with 600,000 annual visitors. It's second only to the White House, so that's impressive. What makes the home truly special is that it is the final resting place of Elvis himself. After several attempts to steal his body from Forrest Hills Cemetery in Memphis, his body was moved to the Meditation Garden, located on the Graceland property.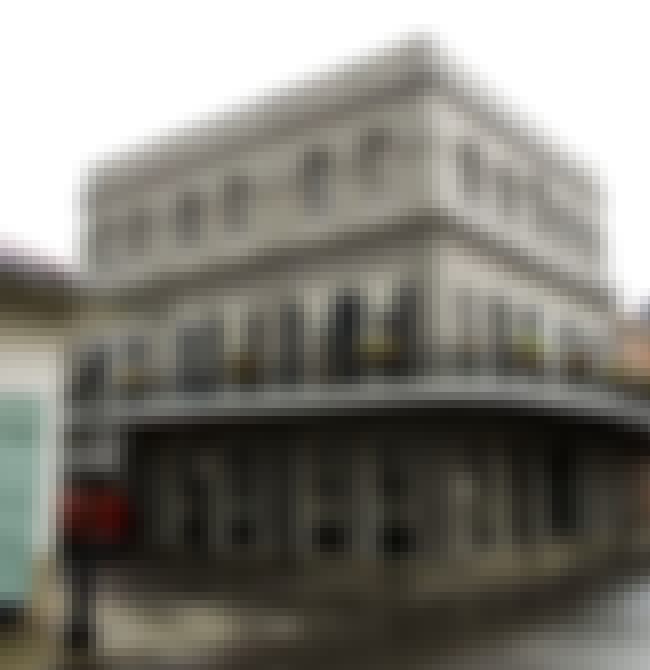 Nicolas Cage has a taste for the macabre. He once owned one of the most haunted homes in America: The LaLaurie House in New Orleans. The original owners of the home were socialite Madame Delphine LaLaurie and her husband, Dr. Louis LaLaurie. While the home is stunning from an architectural standpoint, the horrors of what happened under its roof would scare normal wealthy home buyers off.
Madame LaLaurie was a butcher, who would perform atrocious experiments on her slaves. If the name LaLaurie sounds familiar, it's because Kathy Bates played the character on American Horror Story: Coven in 2013. Cage lost the house in a foreclosure in 2009, but he was always proud of owning it.
"You know, other people have beachfront property; I have ghost front property - that's what I always say," Cage said. "I have not experienced anything, but I like a bit of mystery, and the house has such a mystery to it. Some of the stories about it are pretty horrific."