Punk

Bloody and Vomit-Filled Behind-The-Scenes Stories Of Iggy Pop, The Godfather Of Punk

The Godfather of Punk, Iggy Pop, is renowned for his musical prowess, magnetic stage prescience, outlandish antics, confrontational attitude, predilection for drugs, and lust for excess. As a solo artist and as frontman of one of the greatest, scuzziest, most legendarily destructive proto-punk acts of all time, The Stooges, Iggy has been involved in crafting some of the most influential albums of all time. Though the term "rock and roll excess" probably conjures images of long-haired, riff-rocking stadium acts blowing lines and organizing orgies, Iggy and the Stooges drugs and sexscapades most certainly qualify.
For Iggy Pop, born James Newell Osterberg, Jr. on April 21, 1947, drugs were an integral part of being a musician. Heroin, cocaine, angel dust, Valium – the Motor City madman tried it all, often right before jumping on stage or giving a well-documented TV interview. Sometimes he couldn't speak or stand after. Other times, as the crazy Iggy Pop stories on this list attest, he crapped on stage, attacked bikers, compared himself to Hitler and Christ in the same interview, and had wild trysts with teenage girls. If these true Iggy Pop stories teach you anything, it's don't do drugs, kids.
Indeed, Iggy and the Stooges were so entwined in the world of drugs, sex, and anti-social counter culture, they became one of the most infamous bands in the world, terrifying audiences across the world and scandalizing conservative moms and dads in Middle America. Iggy was known to whip his junk out on stage, vomit and bleed on the audience, and smash glass on his chest, while other members of the Stooges dressed like Nazis and whipped him. The Godfather of Punk Rock is weird as hell.
From being attacked by Elton John in a gorilla suit to cutting down David Bowie and projectile vomiting on one of Andy Warhol's darlings, Iggy Pop has indulged intuition, lust, hedonism, impulse, and artistic whim to such degree his life became a form of art in and of itself. Also, Iggy Pop drugs. Drugs and drugs and drugs.
He Was Attacked By A Gorilla Suit-Clad Elton John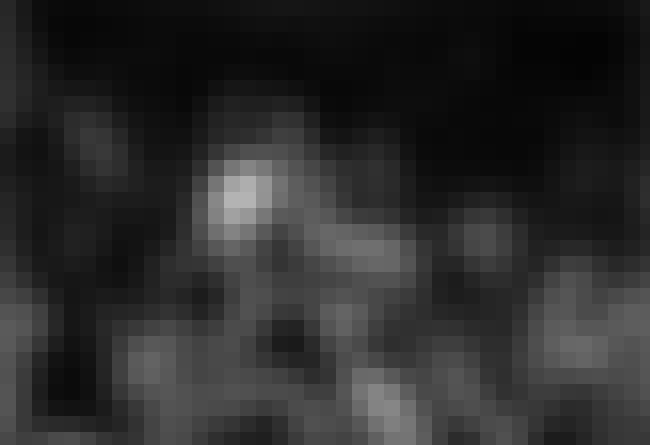 One glorious night in the early 1970s, Iggy Pop was attacked by Elton John, who just so happened to be wearing a gorilla suit. It all began when Pop was off his face on drugs during a show in Atlanta. The night before, he had taken so many downers he passed out in the bushes next to a Days Inn. When he woke up, he couldn't talk.
"The preparation for the gig was just shooting me with enough things to get me up to where I could open my mouth and form a word, but I still couldn't phrase on a beat," he said in an interview for the book Please Kill Me: The Uncensored Oral History of Punk.
"It took about a gram of speed and a couple of grams of coke, intravenously, at the club so I could get up and stand on my own two feet and phrase slightly behind the beat."
During The Stooges' drug-fueled set, Elton John came out onstage wearing a gorilla costume. He picked Iggy up from behind. "I was like, 'Oh my god! What can I do? I couldn't fight him. I could barely stand," Iggy said.
Rock photographer Jim Marshall attended the show, and remembers: "Iggy was so f*cked up on dust he had no idea what was happening to him. Iggy was really shrinking in terror, like he didn't know that it wasn't a real gorilla."
He Started Dating A 14-Year-Old When His First Wife Left After A Month Of Marriage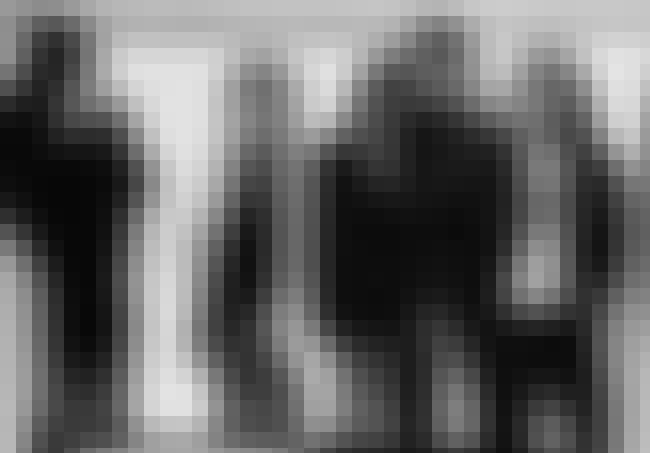 Iggy Pop got married and divorced at 21, in 1968. Stooges guitarist Ron Asheton, who was Iggy's best man, wore a Luftwaffe jacket, Nazi Knight's Cross, and an Iron Cross to the ceremony. The bride, Wendy, left Iggy about a month after they wed.
"I was free again. I could roam the streets looking like I used to," Iggy reminisces on his wife's departure. During this period, Iggy spent time around high school students, trying to understand what they were interested in and got up to, so he could use it as material for his lyrics. Through this, he met his Betsy.
"I never saw anything like that. She was very cute. She was the exact opposite of my wife - blond, white as snow. She was thirteen and she looked at me penetratingly. So I guess you can figure out what happened next."
Asheton (far left, above) was concerned.
"Betsy was fourteen years old, just a cute little funny-faced kid. Iggy would still f*ck other girls on the side, but he'd always go back to Betsy. I'd be going 'Goddamn it, Iggy, she's been here for two f*cking days and she's only fourteen years old!'"
Thankfully, the two reconciled.
"'Iggy introduced me to Danielle, who was Betsy's best friend. And I'm going, 'What am I doing, man? I'm f*cking a fourteen-year-old girl!'

So I got rid of that one, because I didn't want any trouble, even though Iggy never got in trouble over Betsy. He actually met her parents. I guess they were really liberal."
He Picked A Losing Fight With Angry Bikers At A 1974 Show In New York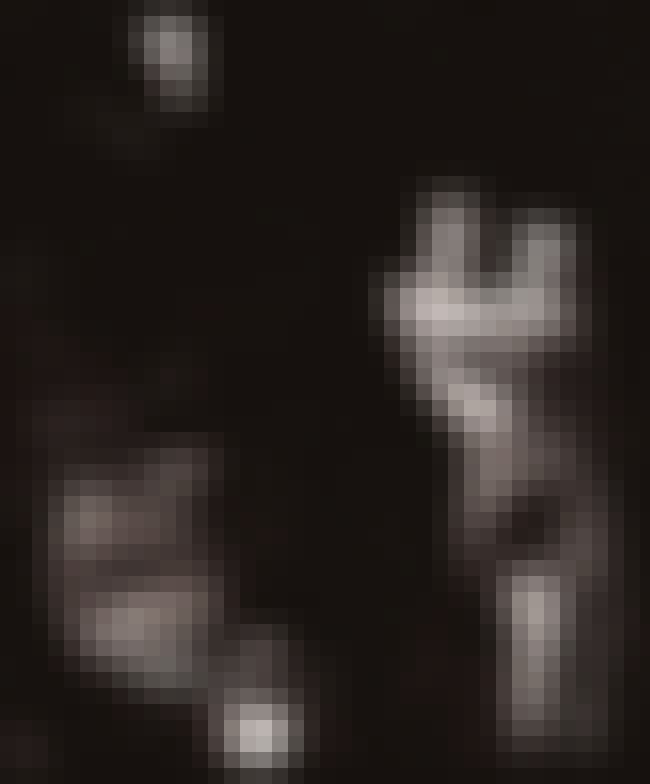 As documented in Lester Bangs's now-infamous March 28, 1977, Village Voice article "Iggy Pop: Blowtorch In Bondage," things got extra wild for The Stooges during a show in Warren, Michigan, on February 7, 1974. The crowd was reportedly filled with "hostile" bikers, and Iggy wasn't there to play games.
After a few songs rife with confrontation between the unhinged band, which was coming apart at at the seams, and the agitated bikers, Pop shouted at the crowd "All right, you assholes wanna hear 'Louie Louie'? We'll give you 'Louie Louie'!" The band proceeded to play Richard Berry's "Louie Louie" for 45 minutes.
Iggy swapped the songs lyrics for vulgar slurs aimed at the bikers ("You can suck my ass / You biker f*ggot sissies"). He then jumped off stage and and attacked one of the bikers, who beat the tar out of him. Backstage, the manager of the club eagerly announced his desire to attack any member of the band who was willing to fight him. Bangs hailed the performance a "triumph."
A Residency At Ungano's In New York City Saw Iggy Vomiting On The Audience, Bleeding Every Night, And Pissing Off Johnny Winter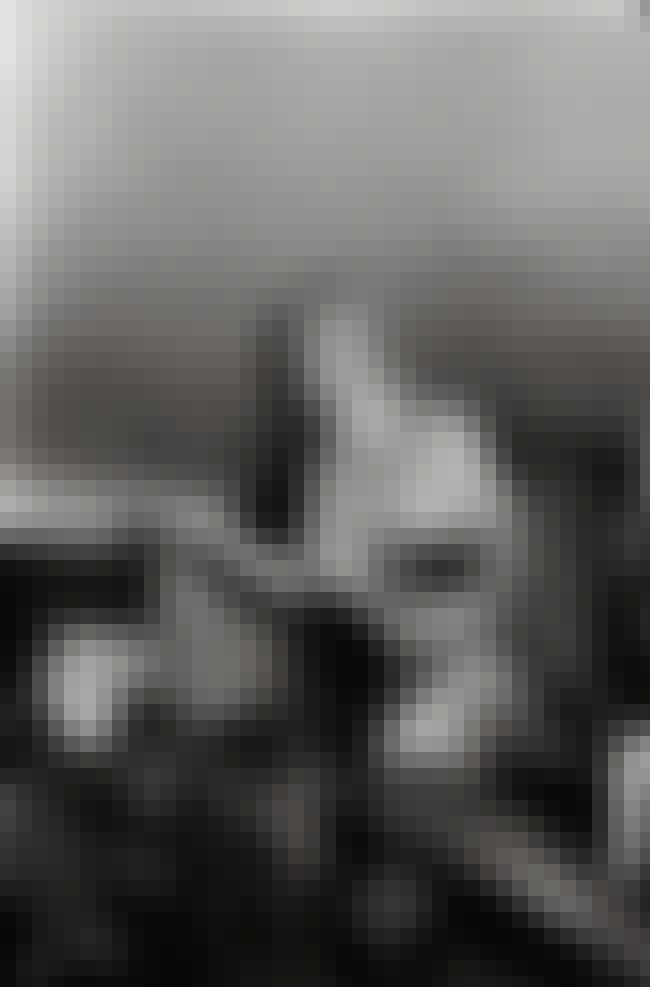 In 1970, The Stooges had a four-day residency at New York City's famed Ungano club, during which the band displayed some of its most outlandish behavior.
"When we came to New York to play Ungano's, I went to see Bee Harvey, the general manager for Elektra Records, and said 'I couldn't possibly do four shows without drugs - hard drugs. Now it's gonna cost this much money, and I'll pay you back...'"
Recalls Scott Kempner, guitarist for proto punk band The Dictators, who went to a few of these shows: "Iggy put life and limb into every show. I saw him bloody every single show. Every single show involved actual f*cking blood."
As Alan Vega of Suicide remembers:
"Iggy came out and he's wearing dungarees with holes, with this red bikini underwear with his balls hanging out. He went to sing and he just pukes all over, man. He's running through the audience and sh*t, and he jumped on Johnny Winter, who was sitting beside Miles Davis. Johnny Winter hated them but Miles Davis loved it. It was one of the greatest shows I've ever seen in my life."
Steve Harris, former VP of Elektra records, The Stooges' label (and not to be confused with Iron Maiden's bass player of the same name), recalls: "Iggy took his d*ck out and put it on the speaker. It was just vibrating around. He was very well endowed."
At one show, Iggy spotted Andy Warhol superstar model Geri Miller in the audience. He grabbed her by the face and dragged her across the floor in a metal folding chair. A year later, while The Stooges were playing at Electric Circus show in NYC, Miller, recalling Iggy's vomiting, egged him on saying, "Let's see you puke." He proceeded to vomit all over Miller.