Weird History
1871-1914: Remembering France's 'Golden Age' Of Prostitution

Paris's Belle Epoque was a time of elegant architecture, wide boulevards, and inviting cafes. It was also an era rich in French hedonism. Though the cultural center of the world, Paris was also a wild city. Parisians who lived through the golden years of 1871 to 1914 loved to have a good time. In an era of grace and beauty, refinement and respectability, the city was also defined by its sensual decadence, debauchery, and risque practices.
Parisian nightlife was as colorful as it was over-the-top. In districts like Montmartre, cabarets and clubs such as the Moulin Rouge and Folies Bèrgere came to life, serving champagne and absinthe as a side order to scandalous, shocking entertainments. This libertine, carefree climate inspired scores of artists, writers, and musicians. The cabarets, cafes, and cathouses of Paris abetted Impressionist indulgences.
Belle Epoque Paris also provided opportunities for increasingly independent young women, who came to the city in droves to follow their interests and talents. They attempted to sidestep marriage and find paths to wealth and independence. These women often turned to the stage, finding work as actresses and dancers. Frequently, this work led them to become mistresses to wealthy, influential men.
In this culture, a golden age of prostitution flourished. In Paris, this industry was highly structured and regulated, and those in the trade ranged from the high-class, wealthy courtesan to the common streetwalker. Cathouses dotted the city, offering a wide variety of options for the discerning customer. A culture as fast and loose as this was bound to produce some scintillating stories.
The French President Died While Getting It On With His Mistress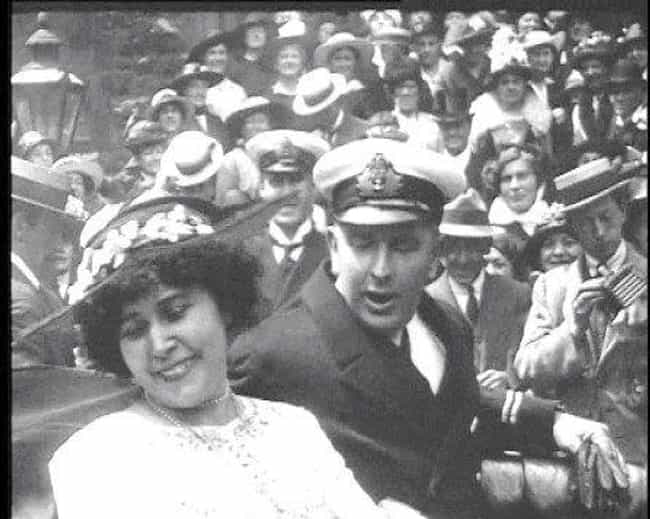 Madame Marguerite Steinheil was one of the most scandalous women in Paris in the Belle Epoque. Considering the hedonism of the turn of the century, that's really saying something. Through her marriage to a French artist, Madame Steinheil gained entry to the upper echelons of Parisian society. In 1897, she met the 56-year-old president of France, Félix Faure, and soon became his mistress.
On February 16, 1899, Steinheil's servants were summoned to his private room, where they found Faure dead on the couch and a disheveled Steinheil straightening her clothes and hair. The scene was altogether scandalous, and rumors quickly spread that a lovemaking tryst between the two had brought about a fatal seizure.
A Future King Of England Used A Specialty Chair At His Favorite Establishment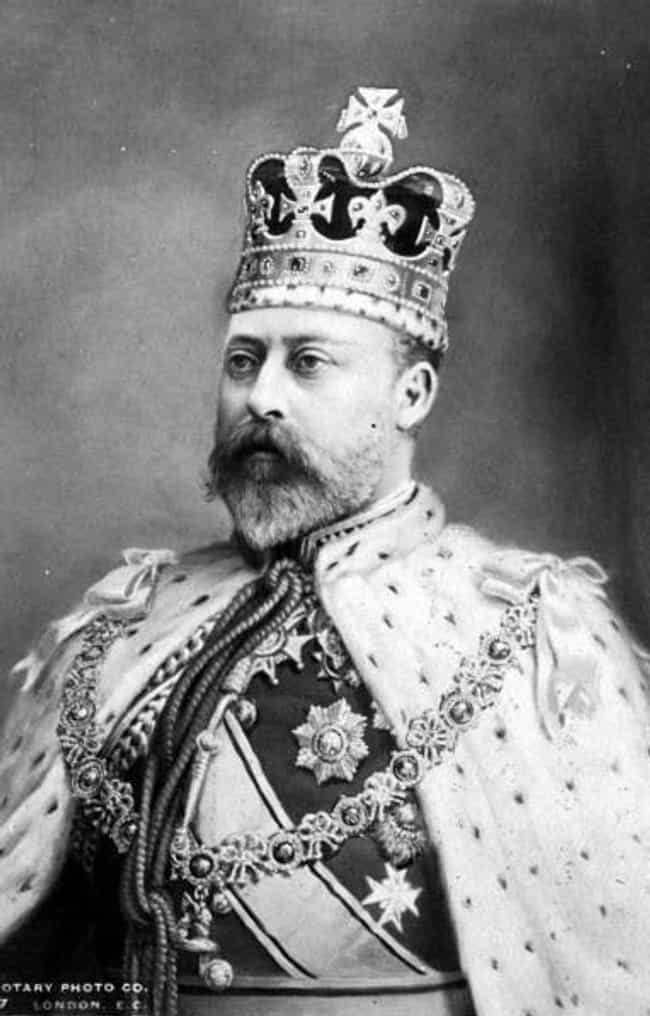 Before he became the king of England, Edward VII spent his time waiting around for his mother, Queen Victoria, to perish. He didn't ascend to the throne until he was 59, so he spent the vast majority of his life as the Prince of Wales, next in line for the throne. While stuck in a royal waiting room, Edward decided to have a little fun. The playboy prince was known for his gigantic appetite for pleasure.
Like many British men in the 19th century, the prince frequented the cathouses of Belle Epoque Paris, and he did it with enthusiasm and flair. His favorite place to sheathe his royal scepter was upscale Le Chabanais, which catered to a number of high-profile clients. The Prince of Wales kept his own room there, complete with his coat-of-arms mounted over the bed and a tub he filled with champagne. He also kept an apartment nearby in a neighborhood that was called "the clitoris of Paris."
As the prince's appetites grew larger, so did his body. He swelled to an enormous size and was known to eat as many as five meals a day. He supposedly commissioned a chair specially designed so he could enjoy the company of a woman without crushing her.
'French' Became Synonymous For The Industry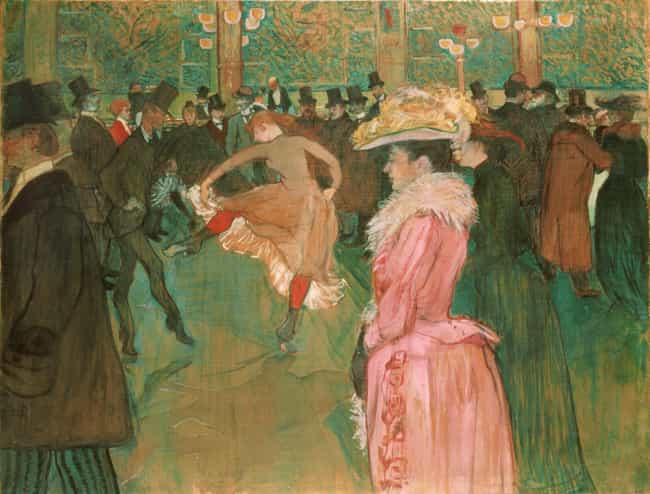 The craze for prostitution in late 19th-century France created a massive human trafficking industry. While Paris had plenty of women to fill its cathouses and streets, many provincial towns didn't have enough to go around. To meet customer demand, women walked the streets of Paris or other cities offering naive young women an opportunity to work as maids in the country. They ended up in slaughterhouses - a term for cheap, factory-like cathouses.
Scouting women on the street gave way to massive organizations with talent-recruiting fronts. These organizations advertised a need for entertainers, dancers, performers, and other such professionals. Those who signed up were sent to places like Buenos Aires or Rio de Janeiro on contracts they didn't earn enough to buy their way out of. Some started as waitresses and eventually turned to life as a lady of the night, while others were forced straight into the industry.
La Belle Otero Was So Beloved Her Breasts Inspired A Building In Cannes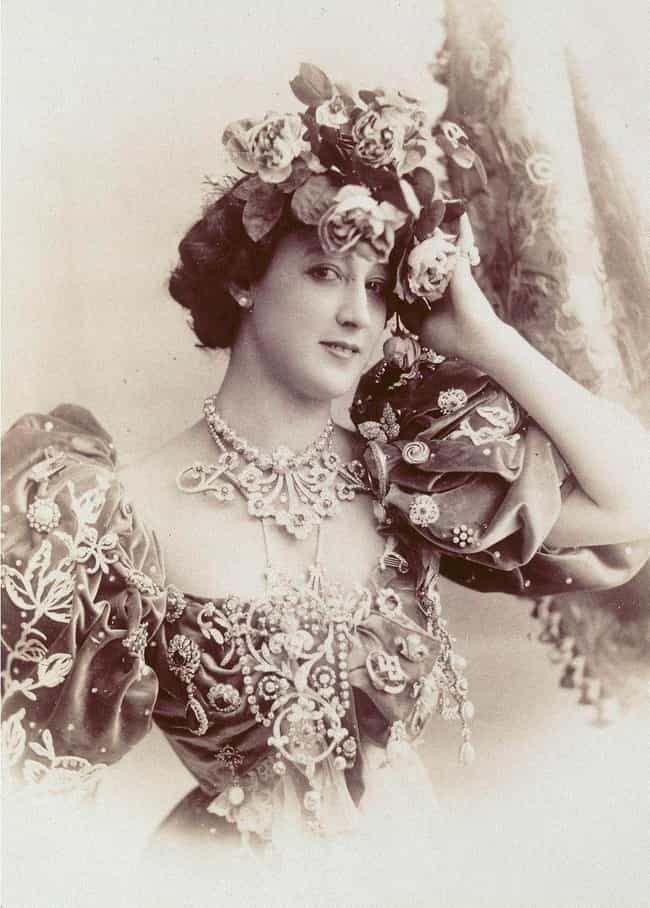 La Belle Otero was one of the most feted courtesans in the Belle Époque. Born in 1868 in Spain, she made a name for herself in the dance halls of France before becoming a star at the Folies Bèrgere, one of the most popular clubs in Paris. Her beauty attracted the attention of some of the wealthiest and most powerful men in the world, and she became the rumored lover of King Edward VII and Prince Albert of Monaco, among others. Her physique was so admired, the Carlton Hotel in Cannes is said to have modeled its cupolas on her breasts.