Entertainment
The Most Intense Method Actor Performances In Movie History

4.2k votes
1k voters
122.2k views
15 items
List Rules Vote up the actors who had the most intense method acting performances.
The term "method acting" is used loosely these days. According to Oxford Dictionaries, method acting is "a technique of acting in which an actor aspires to complete emotional identification with a part." The great acting coach Constantin Stanislavski popularized the technique in the early 1900s.
Seems logical right? Think of the feelings as your own, and you might feel them - better yet, you seem even more real in feeling them. In the 1930s, Lee Strasberg adapted some of Stanislavski's method for American actors, emphasizing the practice of tying the character's memories to the actor's own memories so as to further align their emotions.
Notice that part about never leaving character? About keeping up an accent or impediment between takes? Or being incredibly hard to deal with on set because you are a method actor in character? None of that was ever supposed to be part of the deal.
Method acting got a bad name throughout the years for the liberal use of its terminology. Stanislavski and Strasberg were both brilliant minds who yielded arguably some of the best acting guidance to date. While it's practically a curse word in many circles, method acting can be an amazing tool to get an actor in the right mindset.
Below is a list of some of the most intense uses of the method with astounding results. Keep in mind: the term is used here loosely, as some of these actors - Heath Ledger, for example - only utilized one or two principles of the concept.
back to page 1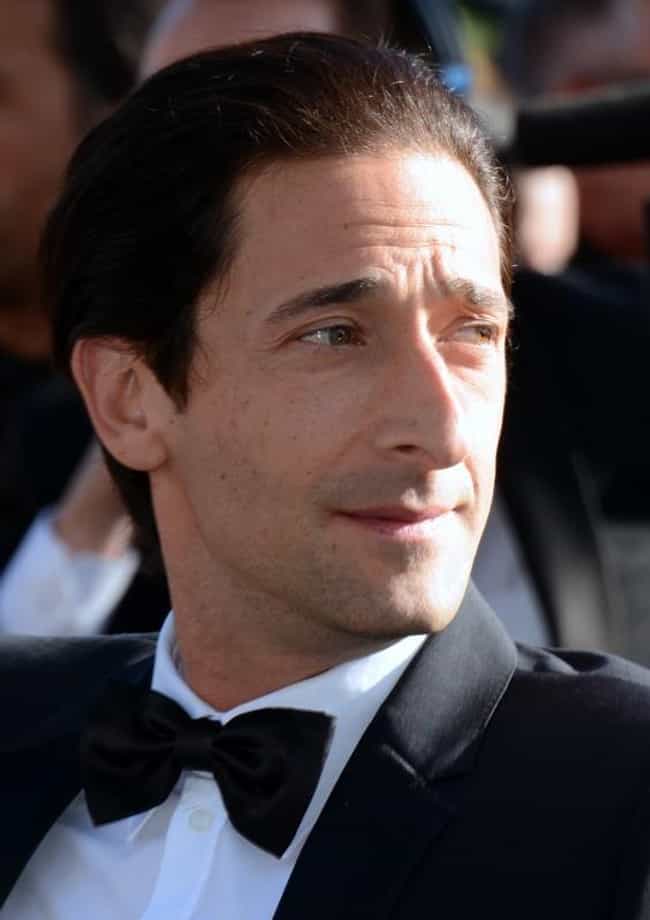 For his efforts in Roman Polanski's The Pianist, Adrien Brody at age 29 became the youngest actor to receive a Best Actor Academy Award. To prepare for the role, he began by practicing the piano four hours a day until he had mastered Chopin. To get into the mindset of a Holocaust survivor - a man who had lost everything - he stripped all "comfortable living" from his life. He gave up his apartment, sold his car, disconnected his phones, sold all but two bags of his worldly possessions and left for Europe. In addition, he broke up with his long-term girlfriend to further feel the pain of loss.
During filming, Brody went on a crash diet, losing 30 pounds in a matter of five weeks. He got down to a slight 130 lbs. (He's Six Foot Five!) He did this to feel the emptiness that comes with starving, all the while immersing himself in holocaust memoirs and completely staying in character day in and day out.
It took Brody a little over 6 months to fully recover, physically and mentally, from the whole ordeal.

Is this intense?
see more on The Pianist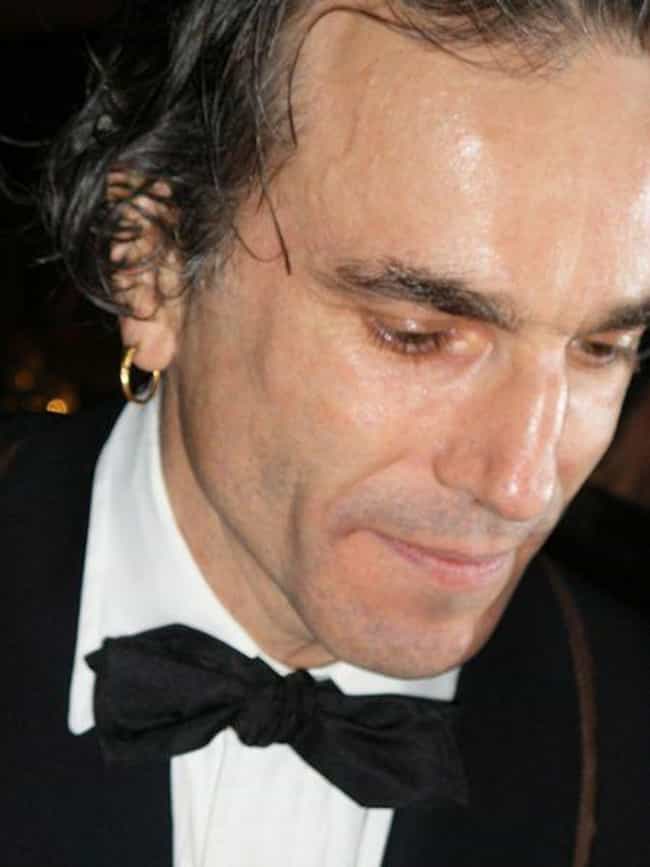 To play the character of the adopted white Mohican called Hawkeye, Daniel Day-Lewis lived by the way of the forest. He learned to track and skin animals, build canoes, reload and rebuild a 12-pound flint lock rifle while on the run. He also learned to fight with fire and tomahawks.
During production, things got a bit troublesome for the actor, as he insisted on carrying his gun virtually everywhere, including, but not limited to, his own Christmas dinner. The movie became a part of him. Afterwards, he told director Michael Mann he was suffering from hallucinations and claustrophobia.

Is this intense?
see more on The Last of the Mohicans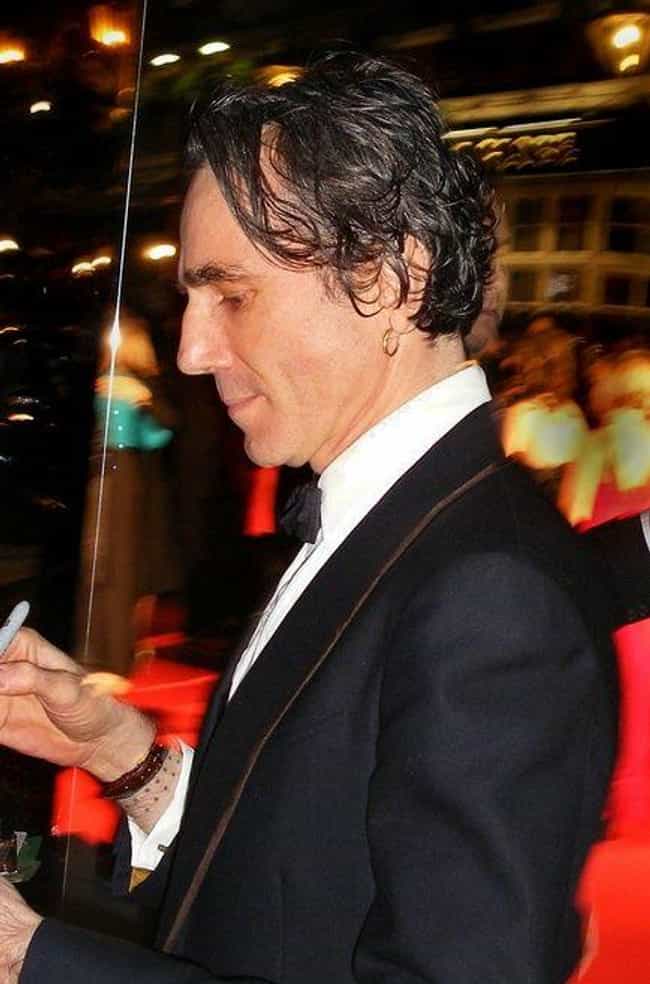 When you say method acting, generally the first name to come to mind is Daniel Day-Lewis and deservedly so. In preparation for the role of Christy Brown, a writer and painter who had cerebral palsy, Day-Lewis spent 8 weeks living at a clinic in Dublin, Ireland, learning to speak and move as Brown would. He even learned to write and paint with only his left foot, and that's all he would use for months thereafter.
During production of My Left Foot, Day-Lewis would refuse to walk or move whatsoever, requesting crew and cast members carry him around. He had to be spoon-fed every meal and eventually injured a couple of ribs by spending virtually all of his time in the character's wheelchair for months on end. It paid off and won him many accolades, including the Best Actor Oscar.

Is this intense?
see more on My Left Foot
Brian De Palma's The Untouchables greatly illustrates Robert De Niro's attention to detail and specificity as an actor. Much like Raging Bull, De Niro put his nose to the books as soon as it was confirmed he would be playing legendary gangster Al Capone. De Niro pored through interviews, newspapers articles, and anything relevant. Once he felt comfortable with his knowledge of the character, he added slight tweaks to the script - which reportedly involved requesting an additional scene - and had a month to gain 30 pounds because he was "very concerned about the shape of his face for the part."
During filming, he had each and every piece of wardrobe tailor-made to identically match what Capone originally wore, down to the fabrics of the time. De Niro used Capone's actual tailors, who he personally tracked down. He took up smoking Capone's preferred brand of cigars and learned how to properly swing and beat a man with a baseball bat - as Capone was known to do.
De Niro even insisted he have multiple pairs of silk underwear made to match Capone's, even though he knew they would never be seen on film.

Is this intense?
see more on The Untouchables