Music
16 Interesting Facts About Neil Young You May Not Know
Canadian-born singer-songwriter Neil Young has been a rock-and-roll icon and a political gadfly since the mid-1960s, taking on everything from political corruption to environmental destruction to Starbucks with an unrelenting snarl. When he's not on the warpath for social justice, Young is working on his music, and he continues to put out relevant and revelatory songs that speak to multiple generations, regardless of political allegiance.
If Neil Young's Canadian origins came as a shock, you'll be surprised to learn what else lies beneath the gifted musician's countless layers. The man who gave us "Heart of Gold," "Rockin' in the Free World," and "Ohio" is actually quite the enigma - even the most devoted fans may be surprised to discover he was once an art house film director who went under the pseudonym Bernard Shakey.
He Is A Die-Hard Model Train Enthusiast
Perhaps the most unexpected thing about Young is that he loves model trains. Young, who has said trains were a way to connect with his son Ben, is such an avid model train enthusiast that he became a co-owner of Lionel Trains in the mid-1990s. Young helped the company develop innovative, simplified controls so other children with disabilities could enjoy them, too. Young even saved Lionel from bankruptcy in 2008.
In 2017, Young auctioned off part of his model train collection, raising $300,000, a portion of which he donated to the Bridge School.
He Filled His Barn With Speakers So He Could Listen To Music On A Lake
One of rock's most famous legends involves Young playing his album Harvest for former bandmate Graham Nash. Young rowed the two of them to the middle of a lake on his ranch and began playing the album, using the stereo in his house as the left speaker channel and the stereo in his barn as the right.
In 2013, Nash told the story to NPR's Fresh Air:
[Neil] has his entire house as the left speaker and his entire barn as the right speaker. And I heard Harvest coming out of these two incredibly large speakers louder than hell. It was unbelievable. Elliot Mazer, who produced Neil, produced Harvest, came down to the shore of the lake and he shouted out to Neil, "How was that, Neil?" I swear to God, Neil Young shouted back, "More barn!"
He Didn't Really Fight With Lynyrd Skynyrd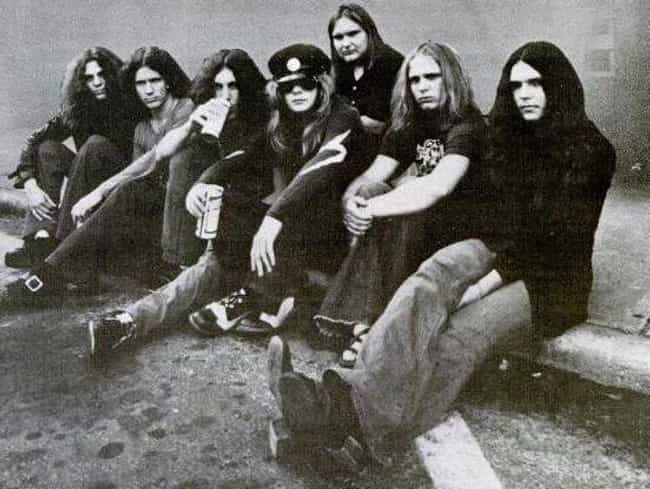 The supposed bad blood between Young and Lynyrd Skynyrd was one of rock's first real beefs. After all, the Canadian rocker had the audacity to criticize the American South's history of slavery and racism in songs like "Southern Man" and "Alabama," to which the boys from Skynyrd allegedly took umbrage and wrote the famous lines:
Well, I heard Mister Young sing about her
Well, I heard ol' Neil put her down
Well, I hope Neil Young will remember
A Southern man don't need him around anyhow
Turns out, the media made more of the spat than the musicians did. Skynyrd singer Ronnie Van Zant wore a Neil Young shirt on the cover of Skynyrd's 1977 album, Street Survivors, and Young covered "Sweet Home Alabama" in concert with their blessing.
Before his death, Van Zant clarified, "We wrote 'Sweet Home Alabama' as a joke. We didn't even think about it. The words just came out that way. We just laughed like hell and said, 'Ain't that funny.' We love Neil Young. We love his music."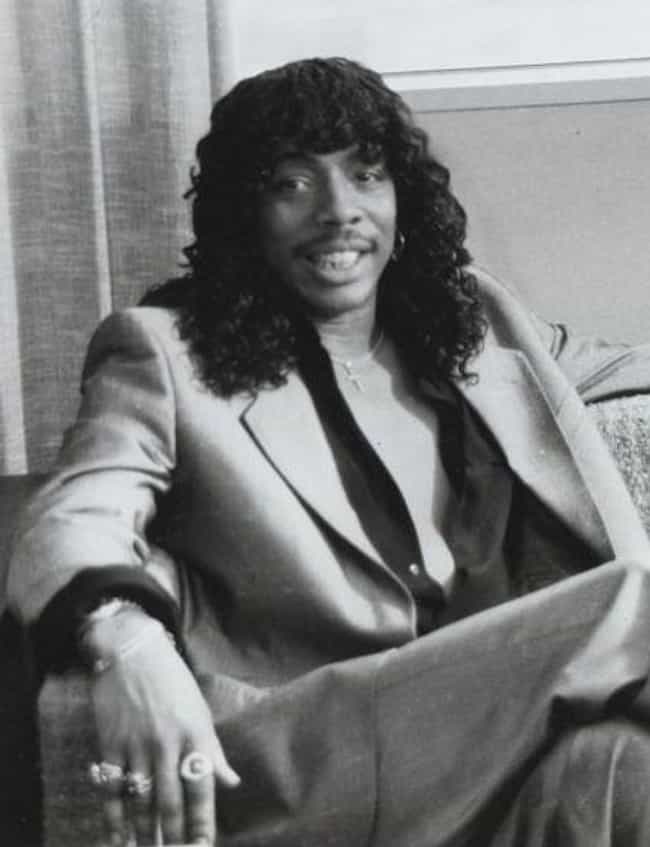 Not only were Neil Young and Rick James in a band together, but they also shared a Toronto apartment for a time. The two were part of an R&B group called the Mynah Birds in the mid-'60s. Young recalled:
Ricky James Matthews, as he was called then, was our lead singer, and he was known as the Black Mick Jagger. He sang his ass off. Living with Rick in a basement apartment on Isabella, near Yorkville Village, I became introduced to other drugs. I was trying amphetamines and smoking a little hash. Looking back, I could have gone a lot deeper. Luckily I didn't get too far in the stronger drugs.
Otherwise, Young typically claims he doesn't remember much about those days. He later told Howard Stern his time as James's roommate was "all very hazy."
see more on Rick James