Graveyard Shift
There's An International Clown Hall Of Fame In Wisconsin To Trigger Your Coulrophobia

Updated April 2, 2018
8.1k views
8 items
If you ever find yourself in Baraboo, WI, you may want to steer clear of the attractions if you have coulrophobia, the fear of clowns. The International Clown Hall of Fame in Baraboo, WI, exists to honor those clowns who "left indelible marks on the hearts, funny bones," and fragile psyches of the people of the world.
The history of Baraboo, WI includes all sorts of famous clowns and circus figures, making it an ideal home for clowning history and your deep-seated fears. Baraboo's circus history proudly shows through its many attractions, including Circus World, the Big Top Parade, and Al Ringling's Mansion, and they rank among the best sites to see in the state.
But if you also like creepy Wisconsin content, Baraboo's clown attractions and circus-themed events might just fall under your own big top of interests, though Baraboo would never say that. In the town's defense, Baraboo's International Clown Hall of Fame just wants to celebrate clown culture that doesn't circle around juggalos or Stephen King novels. But the road to hell is paved with good intentions, and the roads of Baraboo is lined with creepy clowns and the occasional elephant. Maybe stick to cheese when you're in Wisconsin.
Exotic Animals Roam The Streets Of Baraboo
According to locals, all sorts of strange and exotic organisms roam the streets of Baraboo, and no one ever bats an eyelash. During the Ringling Bros.'s heydays, their caravan returned to Baraboo in the off-season, where elephants and other animals sometimes found themselves on the streets. In 2017, residents awoke in the early morning to discover an elephant had escaped from Circus World.
"It's not uncommon to see an elephant walking down the street in Baraboo," said Mary Hultman, a decades-long resident of the area. Basically, the town of Baraboo offers you circus attractions at a discount - in exchange for your safety.
The Clown Hall Of Fame Holds 72 Members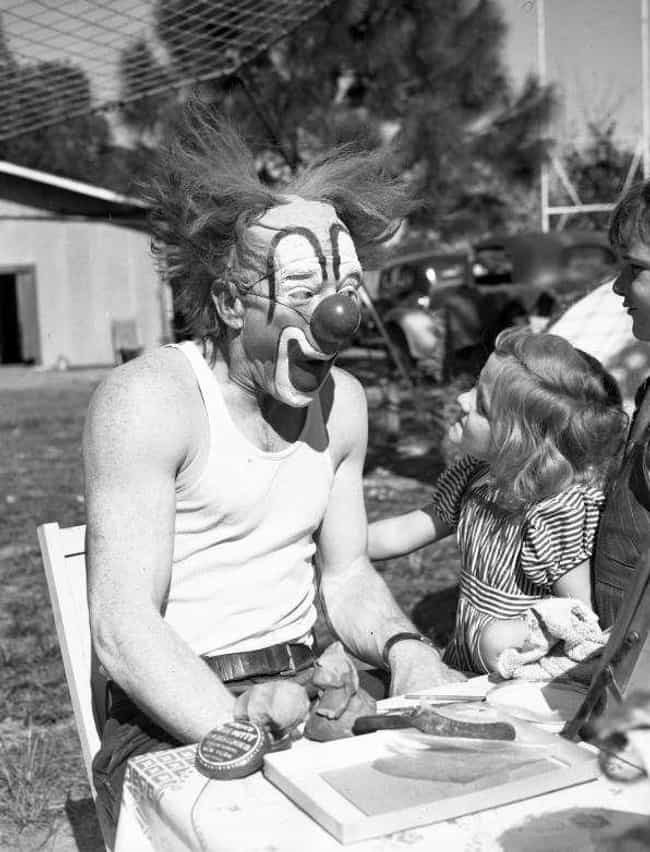 The Hall of Fame began inducting members back in 1987, when it welcomed six famous clowns. With a total number of inductees at 72, this means the Hall of Fame boasts 70+ fresh nightmares for you to experience. Unlike old-timey photos of baseball or football players, vintage clown photos never look as pleasantly nostalgic no matter how much you tell yourself "it was a different time." One of those clowns, Lou Jacobs, appears in the photo above looking like he's excited to pull his little companion down a sewer drain.
Relive The Titanic At Al Ringling's Goosebumps-Esque Mansion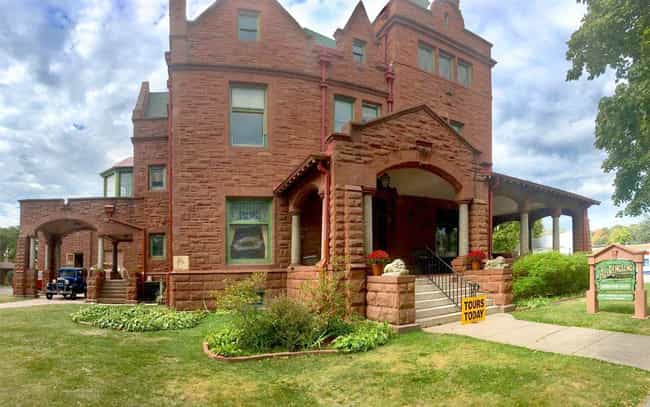 Another town attraction, Al Ringling's Mansion, bills itself as an additional piece of circus history and not the setting of an RL Stein novel. In addition to tours of its vintage interior, the Mansion also offers to host weddings to anyone able to convince their wedding guests to enter the maws of what looks like a monster house. One of the mansion's attractions, Titanic Dinner, recreates the ship's fateful final night, which sounds like the cosplay equivalent of playing with a ouija board.
The City Offers 'Clown Workshops' To The Kids
Clowning to Baraboo are like gondolas to Venice: part of the culture. Because of this, the adults of the town ensure the youth get their fill of clowning history and techniques via clowning workshops held at the local library. At these workshops, attendees learn to clown around properly, including the right way to pie someone in the face. Since many kids openly fear clowns, such events likely entertain the adults far more than they do the children.