Politics
The Most Important Moments In 2019 International Politics

January 2, 2019
131 votes
55 voters
2.6k views
17 items
List Rules Vote up the moments in international politics that most affected the world and daily life.
Some political moments don't just affect the country they happen in, they influence the world. Decisions on women's rights and ecological agreements are just some of the moments in 2019 international politics that shape the world we live in. Many significant political changes have been waiting in the wings for years; others are spur-of-the-moment instances that changed the face of international politics. Whether they were expected or not, these are the most important moments in international politics of 2019.
Today's important political moments can become tomorrow's historic events. It can be strange to realize that some of the important moments in 2019 international politics may end up as little more than a paragraph in a future history book. Whether they may end up as a footnote or dedicated chapters, these moments affected how we lived our lives in 2019. Vote up the most international political choices and actions that made the biggest impact on life - for better or worse - in 2019.
Jan. 2: Kim Jong Un Delivers A Warning Speech
During his annual New Year speech, North Korean leader Kim Jong-un declared that North Korea "will no longer make, test, use, or distribute nuclear weapons." He then went on to add:
However, if the United States continues to break its promises and misjudges our patience by unilaterally demanding certain things and pushes ahead with sanctions and pressure against our republic, then we may have to seek another way to protect our country's sovereignty and interest and establish peace and stability on the Korean Peninsula.
The 2018 North Korea–United States summit was the first meeting of a North Korean leader and a sitting US president and resulted in the signing of a document committing North Korea to denuclearization and a new relationship between the two countries.
Was this impactful?
March 22: Italy Joins China's 'One Belt One Road' Project
Over the weekend of March 22, 2019, Italy officially became the first member of the Group of Seven - comprising Canada, France, Germany, Italy, Japan, the UK, and the US - to join China's Belt and Road Initiative. The project is framed as a "new Silk Road" made up of railways, ports, and other infrastructure throughout Asia, Africa, and Europe meant to facilitate trade.
Many of Italy's allies from the Group of Seven, including the United States, advised Italy to not take the deal. The plan is financially backed by billions of dollars from Chinese government-run companies. The Washington Post's Rome bureau cheif, Chico Harlan, said of the deal:
Italy, whose economy has sagged for decades, says the potential economic benefits are too great to pass up. But in pursuinmg the Belt and Road deal, Italy's populist government is breaking ranks with the most powerful countries of the West, defying the wishes of the Trump administration, and highlighting the unsettled debate within Europe on how to deal with China's globally expanding ambitions.
Luigi Di Maio, the leader of the Five Star Movement, supports the bill, saying, "Like someone in the United States said 'America first,' I continue to repeat my 'Italy first' in commercial relations."
Was this impactful?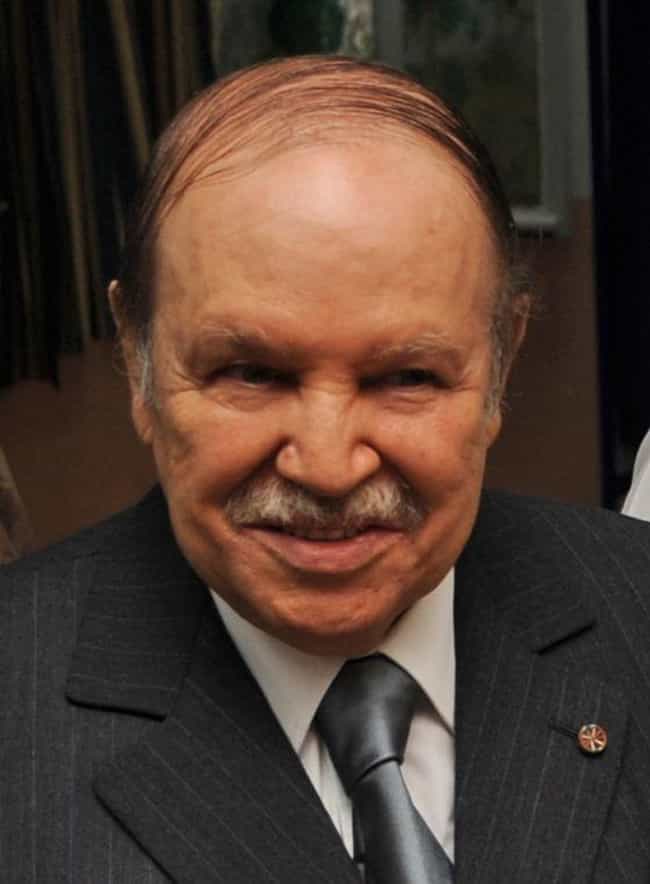 After numerous massive protests against him, Algerian President Abdelaziz Bouteflika resigned. The resignation - which took immediate effect - was published in a letter by APS news. Bouteflika's letter came only hours after Algeria's army chief Ahmed Gaid Salah petitioned to use constitutional power to remove Bouteflika from his position.
The Algerian protests - also known as the Smile Revolution - started February 16. Ten days prior, Bouteflika had announced his candidacy for his fifth presidential term. Crowds filled the streets for weeks, saying that Bouteflika was trying to illegally extend his term.
Bouteflika, who has been unable to speak due to a stroke he suffered in 2013, said in the letter, "My intention... is to contribute to calming down the souls and minds of the citizens so that they can collectively take Algeria to the better future they aspire to... I have made this decision to avoid and prevent the arguments which distort, unfortunately, the current situation, and avoid its turning into serious skirmishes, to ensure the protection of persons and property."

Was this impactful?
see more on Abdelaziz Bouteflika
March 20: Bosnian Serb War Criminal Radovan Karadzic Is Sentenced To Life In Prison
Radovan Karadzic served as the president of the Serbian Republic of Bosnia-Herzegovina during the Bosnian War of the 1990s. Karadzic was found guilty of crimes against humanity, including genocide, for his role during the breakup of Yugoslavia.
In 2011, Karadzic was sentenced to 40 years in prison for his crimes. He had 11 charges against him, and he was found guilty of 10, including genocide. Karadzic tried to appeal in 2018. On March 20, 2019, his sentence for genocide was increased from 40 years to life in prison by appeal jduges at The Hague, Netherlands.
Judge Vagn Joensen said Karadzic's first sentence did not match the "gravity" of his crimes, and "his responsibility for the largest and gravest set of crimes ever attributed to a single person athe ICTY [International Criminal Tribunal for the former Yugoslavia]."
Was this impactful?