Entertainment
Interstellar Movie Quotes

Updated May 20, 2020
302 votes
133 voters
42.4k views
14 items
"Interstellar" movie quotes take viewers on an epic journey across time and space with the hopes to save mankind. The science fiction movie was directed by Christopher Nolan using a screenplay he co-wrote with his brother Jonathan Nolan. "Interstellar" opened across the United States on November 7, 2014.
In "Interstellar," Cooper (Matthew McConaughey) is a widowed engineer, pilot and father to Murph (portrayed by Mackenzie Foy, Jessica Chastain and Ellen Burstyn) and Tom (portrayed by Timothee Chalamet, Casey Affleck and William Devane). The world as they know it is sparse with the human race all but depleted the resources available on earth, namely food.
Cooper is recruited by a professor (Michael Caine), among others, to join an interstellar space mission that, via the use of a wormhole, would travel to another galaxy in search of another habitable planet. The voyage, which includes help from others like Brand (Anne Hathaway) and Doyle (Wes Bentley), is far from a guaranteed solution to save humanity and would risk Cooper leaving his family with little chance of ever seeing them again, but is essential for any hope of preventing complete extinction.
"Interstellar" is one of the most highly anticipated films of 2014 as it opens alongside the likes of "Nightcrawler," "Before I Go to Sleep," "Horns," "John Wick," "White Bird in a Blizzard," "Fury," "The Best of Me," "The Book of Life," "Birdman or (The Unexpected Virtue of Ignorance)," "The Judge," "Alexander and the Terrible, Horrible, No Good, Very Bad Day," "St. Vincent," "Gone Girl," "Men, Women & Children," "Left Behind," "The Equalizer," "Pride," "Good People," "The Boxtrolls," and "This is Where I Leave You." You can also check out more shows and movies like Interstellar!
Love is One Thing That Transcends Time and Space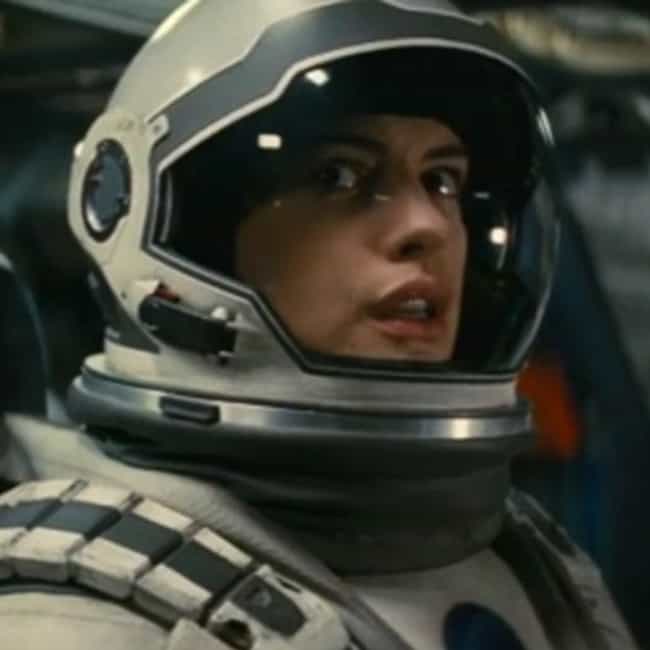 Brand: "Maybe we've spent too long trying to figure all this out with theory. Love is the one thing that transcends time and space."
Brand gives an interesting perspective on their approach. They've always looked at things with a scientific approach where as one constant that usually isn't in that equation is love.
Should this be higher or lower?
Our Destiny Lies Above Us
Cooper: "We've always defined ourselves by the ability to overcome the impossible. And we count these moments. These moments when we dare to aim higher, to break barriers, to reach for the stars, to make the unknown known. We count these moments as our proudest achievements. But we lost all that. Or perhaps we've just forgotten that we are still pioneers. And we've barely begun. And that our greatest accomplishments cannot be behind us, because our destiny lies above us."
Cooper's monologue highlights his drive, philosophy. As he notes, a a human race, our breakthroughs thus far are amazing but we cannot give up on our mission to achieve even more.
Should this be higher or lower?
Rage Against the Dying of the Light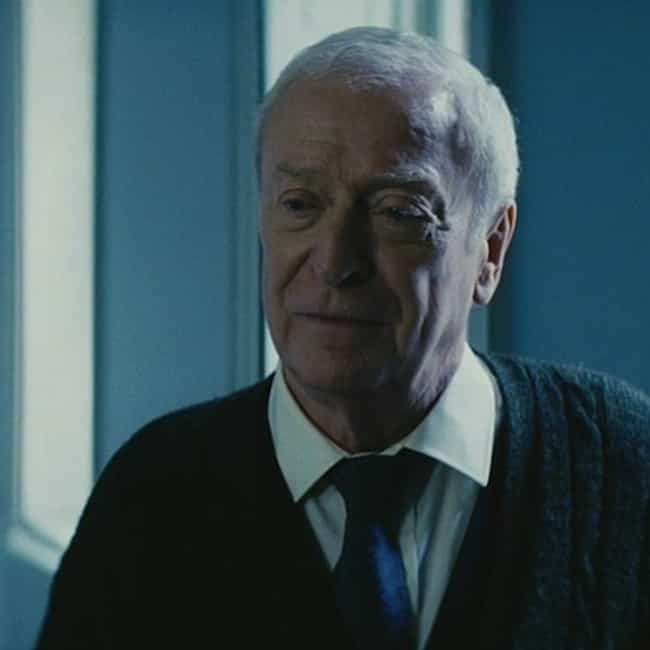 Professor: "Do not go gentle into that good night. Old age should burn and rave at close of day. Rage, rage against the dying of the light."
The professor gives the crew a pep talk as they embark on the mission to save mankind. They'll need more than just wise words though if they want to succeed.
Should this be higher or lower?
We Used to Look Up at the Sky
Cooper: "We used to look up at the sky and wonder at our place in the stars, now we just look down and worry about our place in the dirt."
As Cooper reminds us of, space exploration was once about discovering what was out there, while living comfortably on earth. Now, it's about survival as the resources on earth are dwindling, and fast.
Should this be higher or lower?