Weird History
What Sex Was Like in Pre-Modern China

Updated November 28, 2018
891.7k views
9 items
Sex in pre-modern China, and Chinese views on sexuality, have undergone dramatic changes. In early Chinese society, homosexual, polyamorous, and extra-marital relations were commonplace. When Taoist sexual practices came into play, men and women viewed intercourse as a means to enrich their spirit. Men used it as an outlet to maintain and focus their "jing," or essential life energy.
In ancient China, sexuality was unrestricted and practiced fairly indiscriminately. It's difficult to pinpoint exactly what sexual intercourse was like in ancient China culture, because it was so many things. This list explores the many facets of ancient Chinese sexuality, while providing some very strange facts about old Chinese dynasty times.
Cave People Made Prehistoric Bisexual Artwork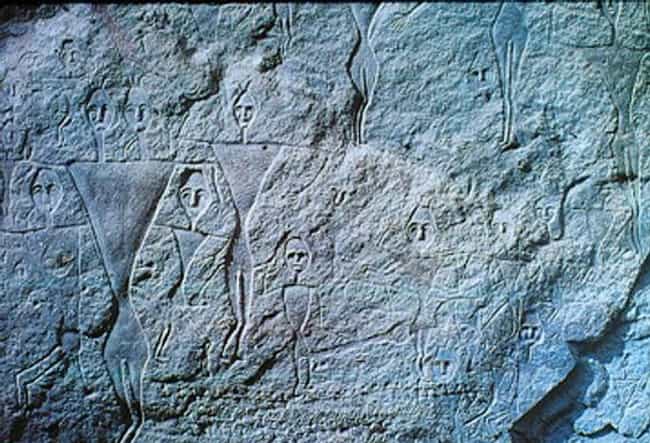 The people of Xinjiang, a remote region of northwest China, are not only responsible for creating the earliest form of erotic artwork, but also some of the most graphic smut in the ancient world. The carvings were discovered in the 1980s by Chinese archeologist Wang Binghua. Among other things, the 3,000-year-old petroglyphs depict a massive, bisexual orgy, complete with monkey masks and possible spectators.
Men Loaned Out Their Wives To Travelers
Accounts paint parts of northern China as much more hospitable than most ancient societies, to say the least. It was reportedly common practice for men to let travelers sleep with their wives. People believed that travelers were distinguished, and an evening with them would bring in new blood to the family and herald a better future. Husbands would set travelers up with a place to stay and ensure all their needs were met.
Emperors Had Complex Schedules To Manage Their Constant Sexcapades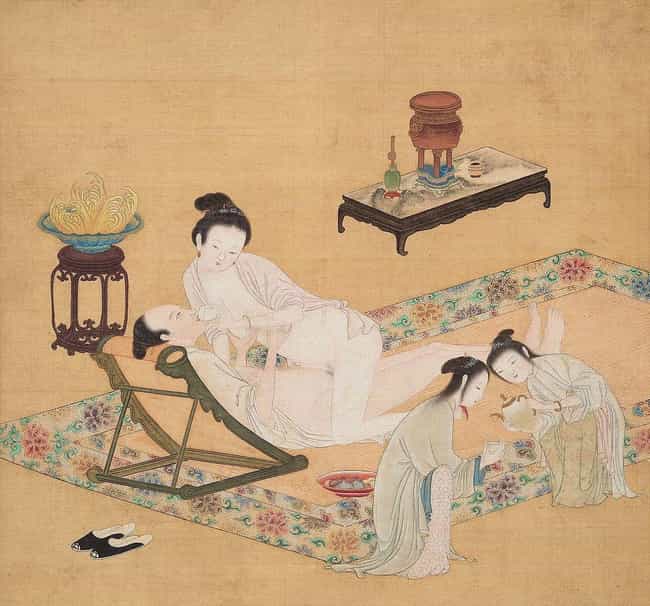 In ancient China, emperors juggled a very full and complex intercourse schedule, which was essentially a tightly controlled rotation of concubines chosen from a roster of thousands of women. Emperor Sui Yang To (AD 581-618), for instance, had one main queen, two deputy queens, six royal consorts, 72 madams, and 3,000 palace maidens.
Brothels Were Everyday Businesses And Sometimes Attracted Royalty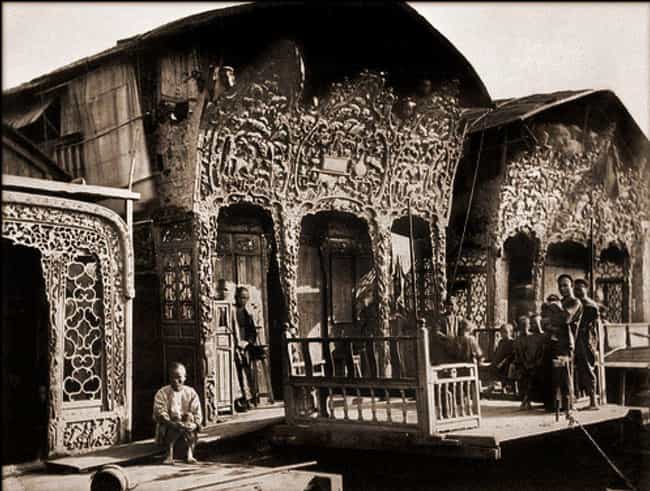 In 14th-century China, brothels were legal, registered, and tax-paying businesses. During this time, there was no social stigma associated with visiting prostitutes, which meant both employees and clients were respected throughout communities. The Sung Dynasty princess Shan-Yin allegedly even had her own custom bed at a brothel made to accommodate up to 30 men who would pleasure her simultaneously.