quotations

Into the Storm Movie Quotes

17 votes
12 voters
5.0k views
6 items
Follow
Embed
"Into the Storm" movie quotes take viewers inside the heart of tornadoes in this storm-centric take on found footage films. The action thriller was written by John Swetnam and directed by Steven Quale. "Into the Storm" opened in theaters on August 8, 2014.
In "Into the Storm," a high school commencement ceremony is interrupted when a powerful storm invades the area. As the principal (Scott Lawrence) and students seek shelter in the school, a strong tornado passes overhead. Gary Morris (Richard Armitage) gets a call from his son, Trey (Nathan Kress), and learns that Trey and a friend are trapped in a building that has collapsed and is filling with water.
Knowing it's not safe to travel in the storm, Gary enlists the help of storm chasers Allison Stone (Sarah Wayne Callies), Jacob (Jeremy Sumpter) and Reevis (Jon Reep). As they roam the city en route to Trey, the crew learns that this storm is like no other. It's bigger and scarier than anything they've ever seen, and coming right for all of them.
"Into the Storm" joins theaters already packed with other great films including
"Teenage Mutant Ninja Turtles,"
"The Hundred-Foot Journey
"Guardians of the Galaxy,"
"Get On Up,"
"Hercules,"
"Lucy,"
"Magic in the Moonlight,"
"A Most Wanted Man,"
"Happy Christmas,"
"Planes: Fire & Rescue,"
"Sex Tape,"
"Wish I Was Here,
"And So It Goes,
"Dawn of Planet of the Apes,"
"A Long Way Down,"
"Tammy,"
"Earth to Echo,"
"Deliver Us from Evil,"
"Transformers: Age of Extinction,"
"Snowpiercer,"
and
"Begin Again,"
.
Trey: "Dad, please help us! The building fell down and there's water pouring in!"
Gary Morris: "I've gotta get my son. Can you take us?"
Trey calls his father, Gary, when he and a friend are trapped under a building in the storm. Gary, who is across town, knows he must find Trey but traveling in this weather won't be easy. Thankfully storm chasers, with a freakin' tank, are there to help.
This One Is Bigger Than Any Storm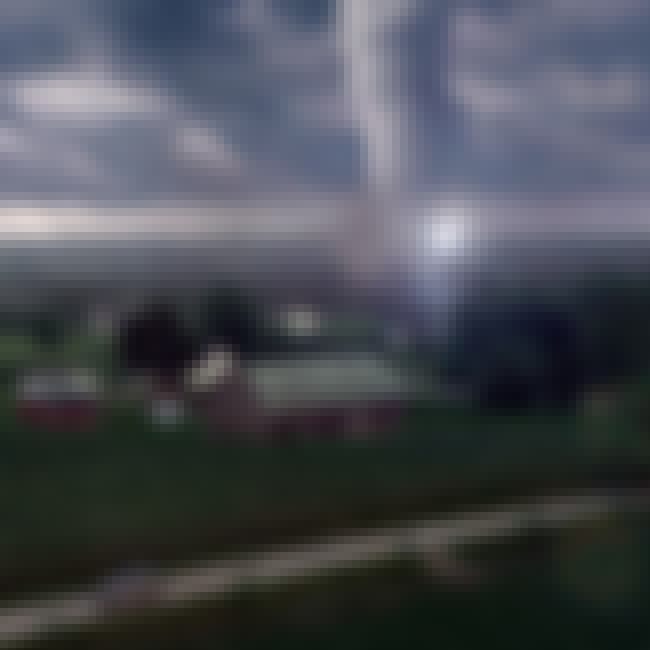 Allison Stone: "I've studied storms all my life. This one is bigger than any storm that has ever been."
Allison tries to stress the enormity of this storm. She is an expert and this is bigger and scarier than anything she's seen before.
This Is What You Guys Do for a Living
Gary Morris: "This is what you guys do for a living, you go around chasing trouble?"
Allison Stone: "They chase. I study."
Gary is intrigued by the storm chasers and asks about what they do. As Allison remarks, some are there for the thrill, others to actually study the events.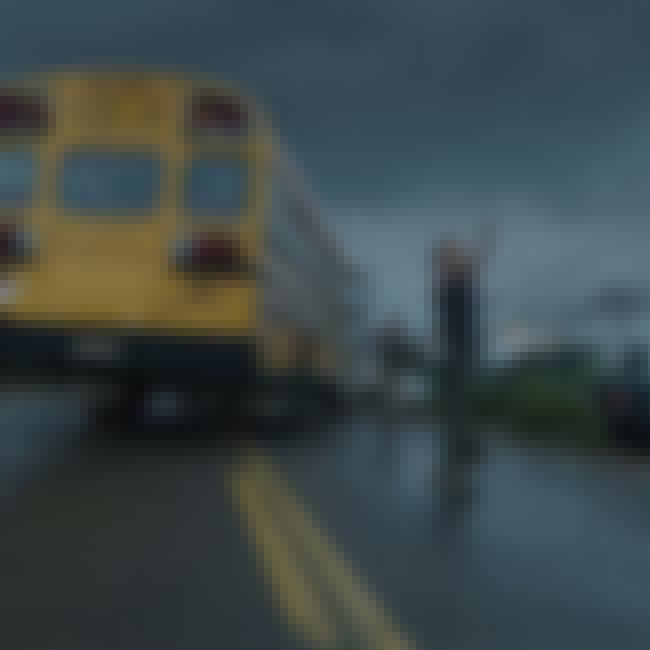 Principal: "I leave you with Henry David Thoreau's words. 'Go confidently in the direction of your dreams. Live the life that you imagined.'"
Gary Morris: "Please move inside in an orderly fashion… Get down! Face the wall! Cover your heads!"
Students are listening to their principal speak at their graduation ceremony when all are rudely interrupted by inclement weather. Within moments, everyone seeks cover in the halls of the high school just in time for a twister to pass overhead. Not a great way to remember this important moment of their lives.